Located at a luxurious location in the gambling capital, Las Vegas, the Palms Place Hotel & Spa is all about sprawling opulence. For long, the hotel has been known for offering matchless levels of luxury to the guests and has some of the best clubs of the area. There are exceptionally popular restaurants along with large pools, making this hotel one of the best for those looking for fun in Vegas.
The entire hotel is located on an area of 30 acres and is considered as a boutique property with three towers. From the rooms and suites of the hotel, one can get stunning views of the Las Vegas Strip and also of the Spring Mountains. Most parts of the hotel have been transformed recently with rooms being redesigned and the restaurants being added. The gaming areas of the hotel have been revamped for a truly exciting nightlife.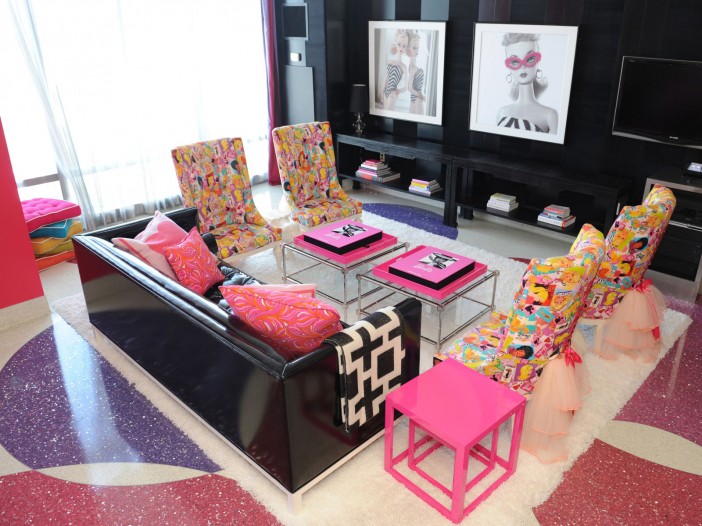 While on the exteriors, the hotel may seem another large and luxurious hotels of Vegas, the inside story is more about indulgence. From the highly glossy light settings to the amazingly chosen upscale furniture items, everything about the hotel and each of its space demands attention. The lights are either in the fall ceiling designs offering soft nuances, or you will find stylish pendant lights offering source lighting in dramatic colors.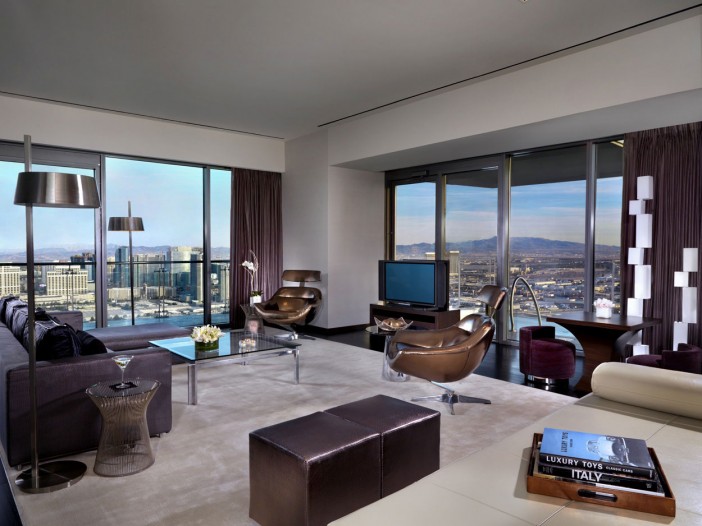 Ideal for vacationing and enjoying the scene of Vegas, the Palms Place Hotel & Spa brings a range of services and accommodations that is worth paying for. The beauty of the suites and rooms and the additional fun of the nightlife and gaming areas make this hotel the perfect place for a complete holiday with tons of entertaining things.
Photos courtesy of the Palms Place Hotel & Spa