This is a luxurious apartment located in Mumbai, India and has been done by ZZ Architects. Spread over a sprawling 8,000 square foot, this home is more like an elevated bungalow rather than an apartment, designed as a triplex spreading over three floors. All the floors have been connected by a wooden staircase and a staggering internal elevator.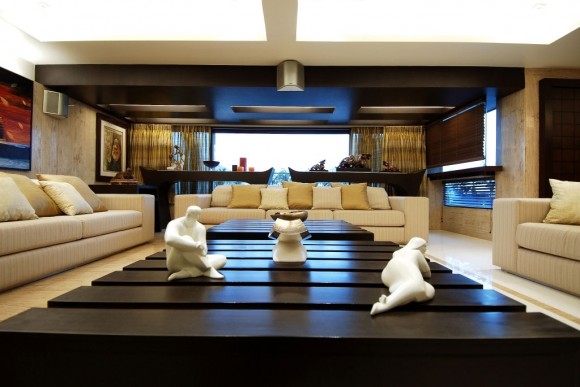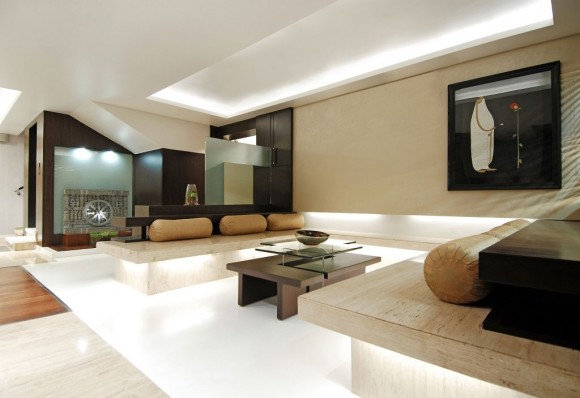 The design studio has made the home into zones, with a public space that includes the lounge and living room, and a private area consisting of bedrooms, Jacuzzi and bathroom. The house enables the owners to have guests at home and yet enjoy the best levels of privacy.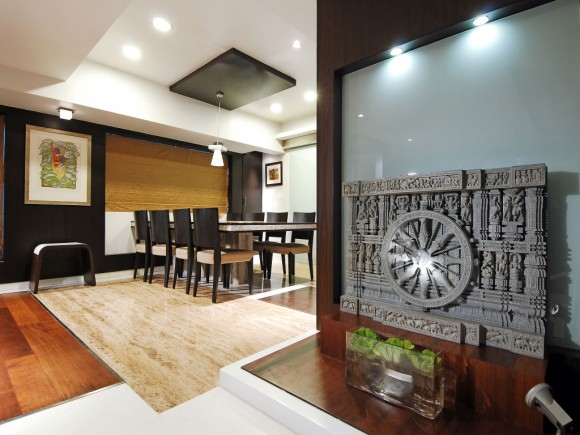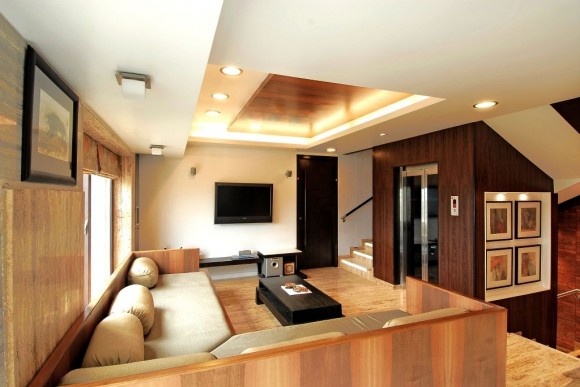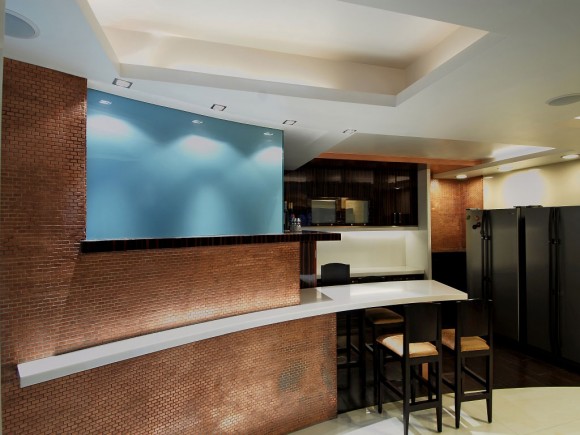 The living room has varied kinds of materials in use, mainly meant for public entertainment, along with an entertainment area where there is large plasma and very innovative furniture choices. The lounge chairs are extremely creative, so are the sofa collections. The master bedroom includes an area for television, a small lounge section and a section for wardrobes. The bedroom has three-fourth length windows around the Jacuzzi meant for those private luxurious moments.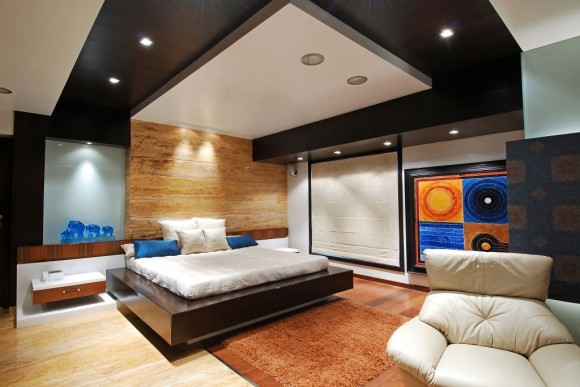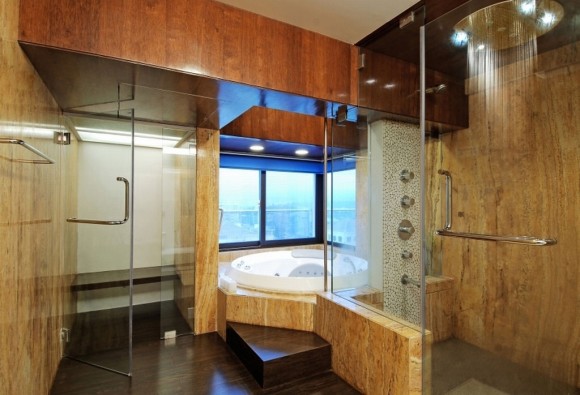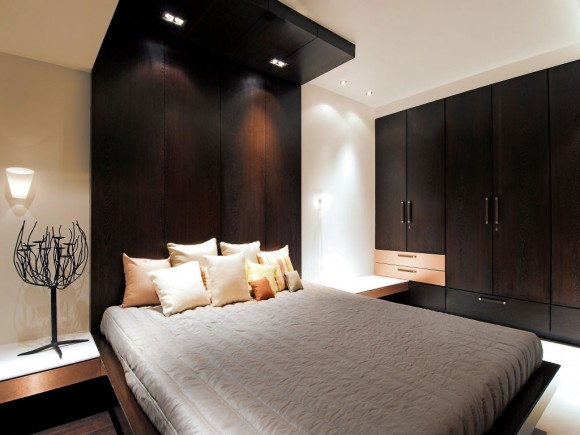 Most parts of the house have been designed in stone, wood along with few occasional uses of Greek Thasos. Rather than focusing on a single line of designs, the design studio has opted for a fusion of styles for the varied interior finishes. Apart from Natural unfinished stone, the house also has Moroccan wall covers, Italian marble and seasoned wood. Some of the parts are also include lacquered veneers. Riding high on design skills, this is a home that promises a lot of functional use to the owners without compromising on style and lavishness. A true extravagant life indeed!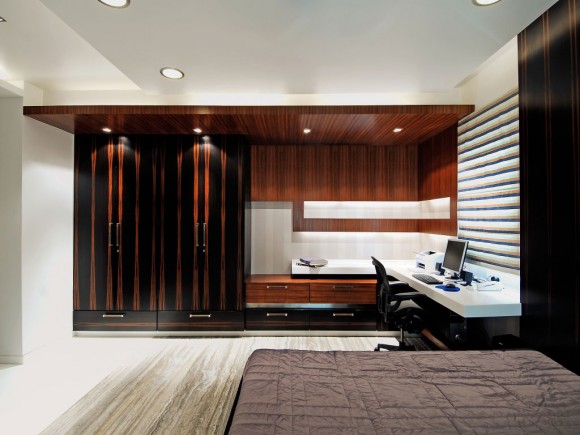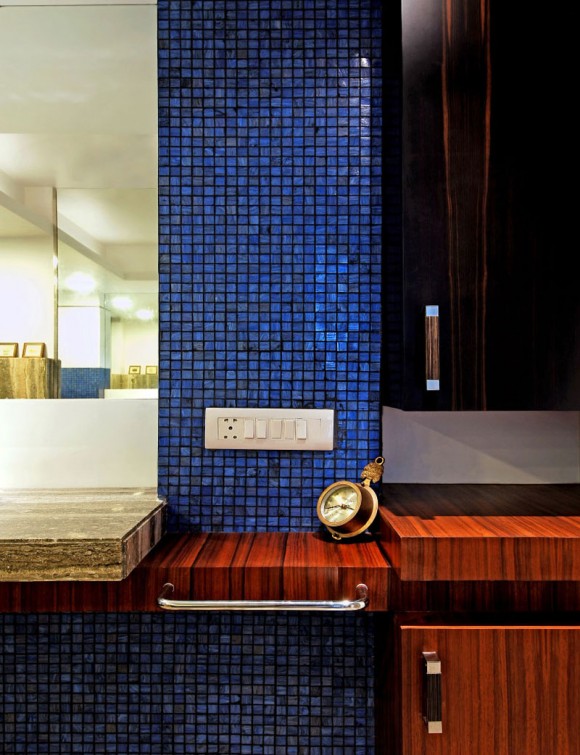 Photos courtesy of ZZ Architects