Displaying extreme flair with his designs and style, architect Patrick Partouche based out of France has designed and completed the Maison Container project. Completed in the year 2010, the house is made of shipping containers and spreads on an area of 2,240 square feet. The project is located in France on the outskirts of Lille offering some astonishing design ideas.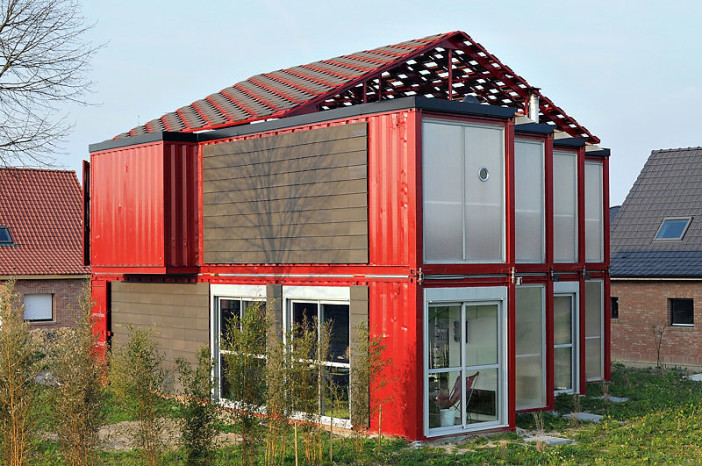 The exteriors: The beauty of the home comes from the fact that just eight shipping containers have been used for the entire home, each of which is painted in red from the outside. While the color adds to the stunning charm of easy containers, it is the large number of glasses that actually create the right balance for the entire house. Apart from the glass openings and windows, there are metal openings attached, as well, which helps perfectly in getting the environment right.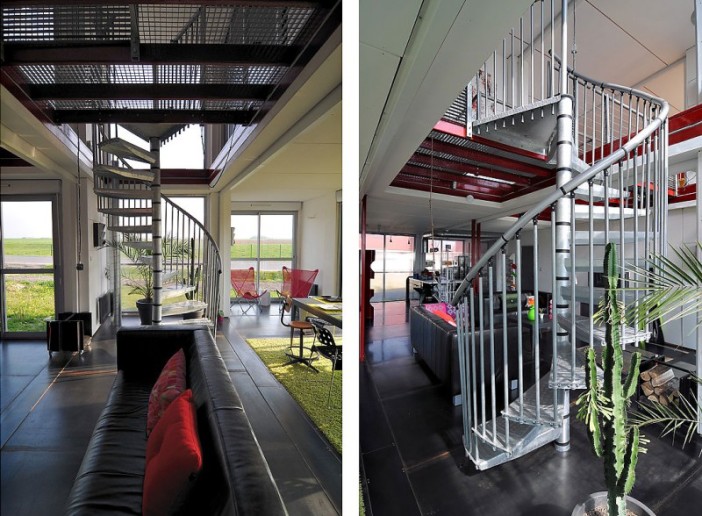 The interiors: The interiors of this container house seem nothing like the budget with most of the elements having a contemporary theme attached. While the flooring is completely in gray shade, the rooms have walls in white. A spiral staircase in metal connects the lower level to the upper level of the house. Small things such as rugs, carpets and mats have been used to create a balance of color accents in the interiors that match well with the rest of the colored red interior sections.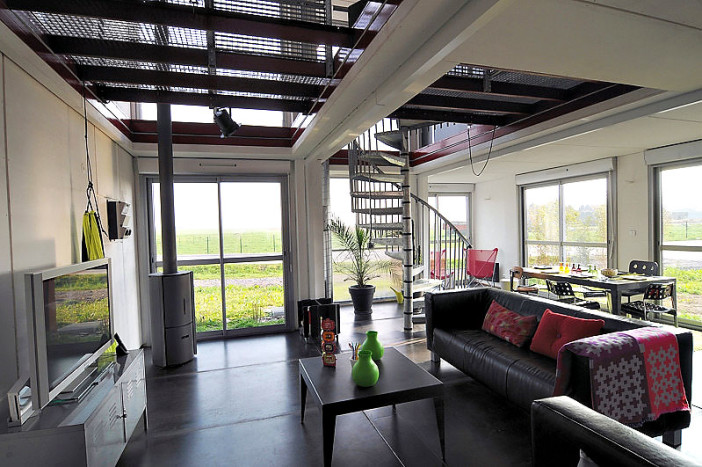 Furniture and Lighting: Most of the lights of the house are mounted on the wall, with lamps and other lights used as needed. As for the furniture elements, the choices are mainly contemporary with lots of straight line designs chosen for a more uniform level of designing. Multicolored stools and reclining chairs have also been used in living areas for color accenting.
Photos by: Manuel Djamdjian (finished house) and courtesy of Patrick Partouche