Architectural Homes
Maison de la Lumière project is a unique residence on an area of 2,690 square-feet located in Bologna, Italy. Designed by Damilano Studio Architects of Italy, the house focuses on using light as one of the main instruments for transformation and designing. The design studio has focused exclusively on designing the light and making other things dependent on the same.
The exteriors: The main essential need was to keep the environment of the house private and expedient, which has been done with separations of green hedges. The interaction between the exteriors and interiors has been done with help of large windows. Construction has been done mostly in concrete with wooden elements thrown in.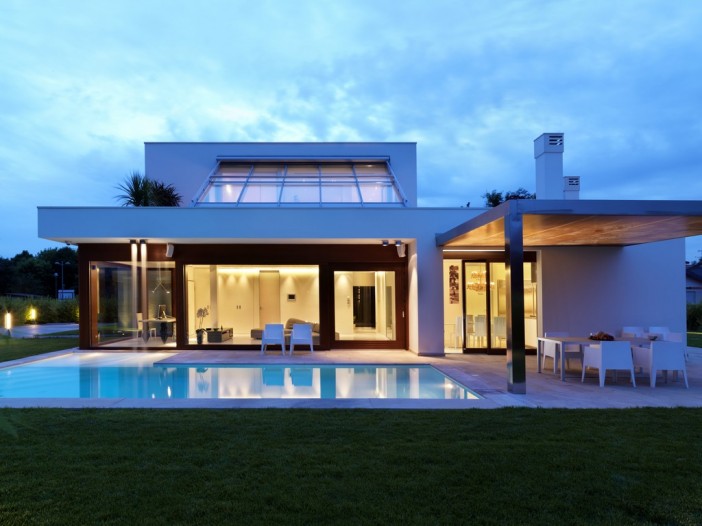 The interiors: For having the best of light, the living room is more designed like a cube of glass, while the swimming pool water has been lighted and invigorated by a cascade lamp. The rooms are more like running space as the kitchen seems to be in the living room and bathroom seems to open to the bedroom. The latitudinal and visual continuity of the rooms makes the house feel much larger. Using slatted wood elements along with panels in slide format, the private rooms have been guarded from the rest of the house. The designers have also created a sheltered outdoor area with a portion of the house designed in wood and steel.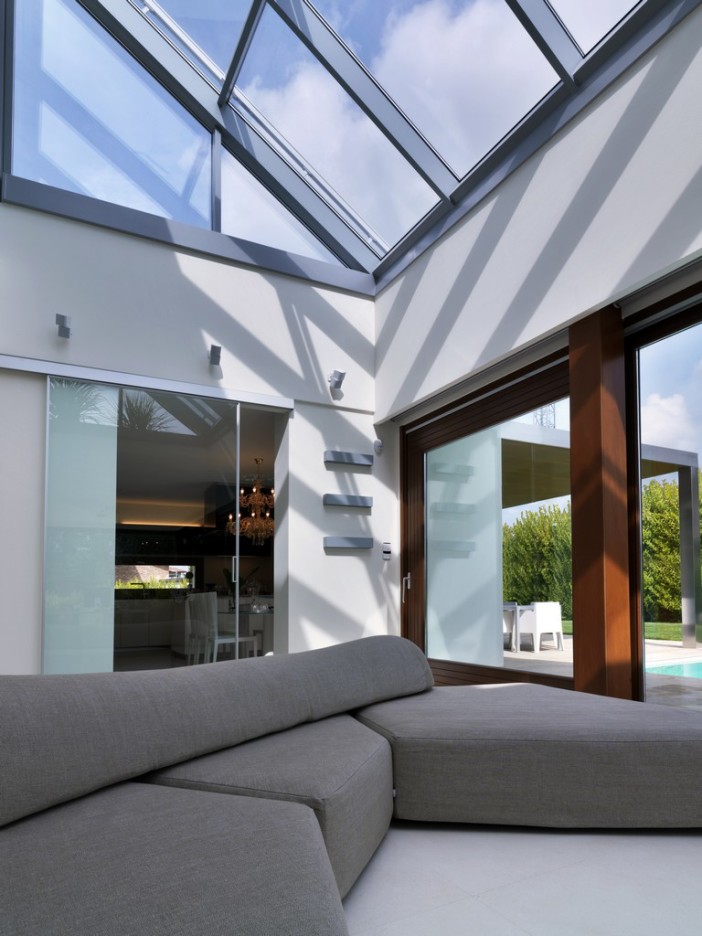 Furniture and lighting: Since the lighting is main thing here, you have high end chandeliers and varied styles of soft and LED lights all through the house. With the help of immersed spotlights, the floor-level Jacuzzi in the main bathroom has been illuminated. The furniture is mostly on contemporary notes with ample styles used in variance.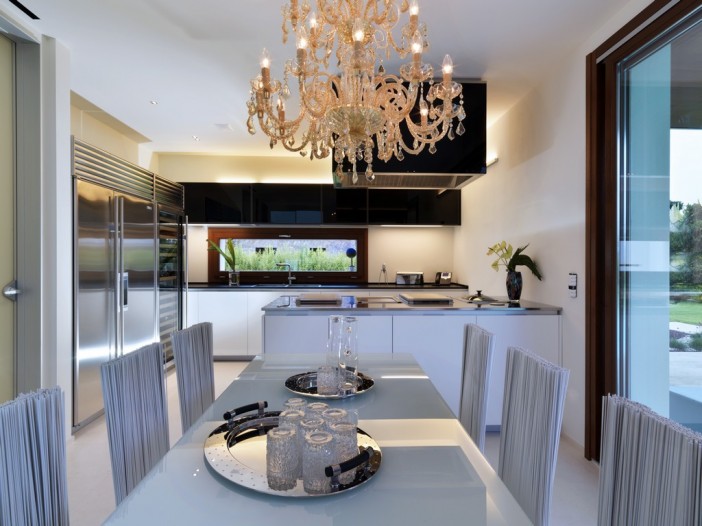 Photos by: Andrea Martiradonna