The home is the beautiful and comforting place where one comes after a hard day at work, to take time out from the struggle of life, to wind down and rest for another new day of hassles and running about – home is where you can breathe a sigh of relief and experience some peace. Home is a lovely collection of what all you like most, and can spend time with loved ones for recharged energy.
If the home is unable to relax you enough, maybe there are some add-ons you have forgotten to inculcate – let us see how your home can become the most comfortable and happy place ever along with enhancing the interior décor. Here are some inclusions that are not to be missed out:
1: A chesterfield sofa – The ultimate comfort sofa –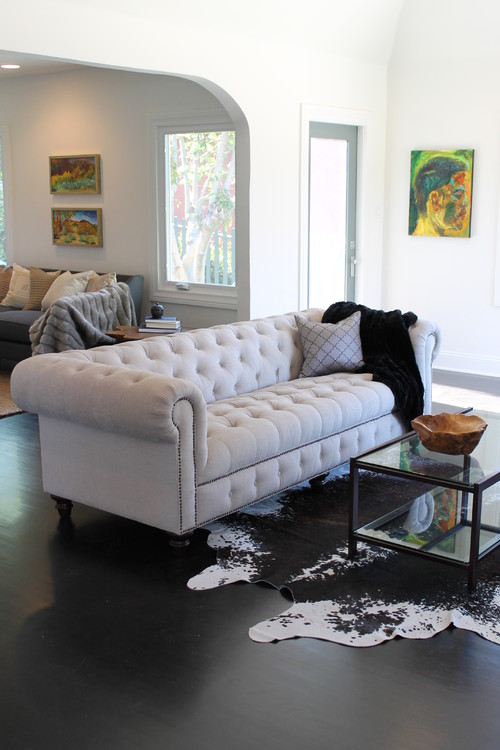 (Madison Modern Home)
The chesterfield is recognized by its soft upholstery put in place with buttons – lots of them! While it is fun to add it on to a room to increase its comfort level, the soft cushions are bliss to sit on. Have one in the living room where you can put your legs up and relax in total comfort, or snooze around with a good book and a mug of coffee. This is a great way to soften the mood of the room and give it a cozy feel.
2: Cute footstool –
(Queen Bee Interiors)
Having a footstool around instantly makes you want to laze out, isn't it? Just sit on your favorite chair and put the feet up on the footstool for a comfy read or a quick doze. If made in proper size and height, it can also double up as a counter space to put trays of coffee mugs. An ideal addition for ultimate seating comfort, footstools are cute to look at too!
3: The leather arm chair –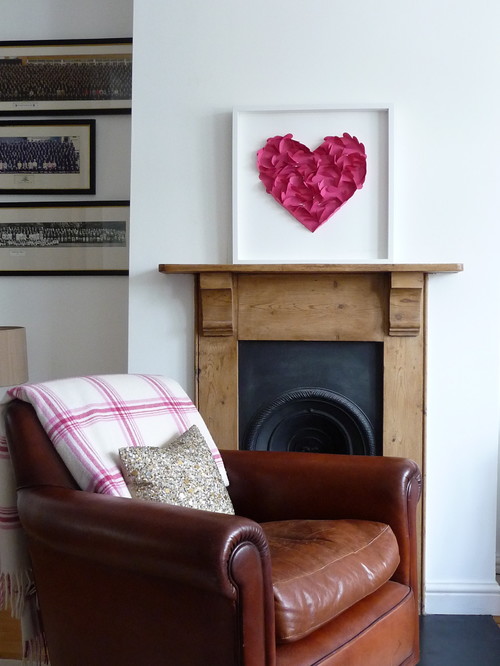 (Sarah and Bendrix)
If your home is even a little bit spacious, you definitely need to invest in a good leather armchair if you are looking for a comfortable place to sit in, lounge on, or snooze off in. Genuine leather is expensive but very comfortable, so go for it but be sure of proper maintenance. The rich leather covering will become more luxurious every time you sit in it.
4: Wooden chest of drawers –
(MDSX Contractors Ltd.)
Offering one of the best storage ideas, a wooden chest of drawers is like the ultimate comforting element for a softly furnished bedroom. It adds to the feel and ambience of the room, is easy to operate and store things into and the surface on the top can be used to display certain items like flowers and your alarm clock apart from being a very useful item in the bedroom. Treat yourself to one and add charm to your bedroom.
5: Farmhouse table –
(Boutique Homes)
A raw, simplistic piece of furniture, the farmhouse table is best characterized by a top and legs, nothing fanciful and lots of appeal. Team the table with an array of different chairs and you have the perfect easy spot for an out-of-routine mug of tea or some general gossip time with loved ones!
6: The hutch –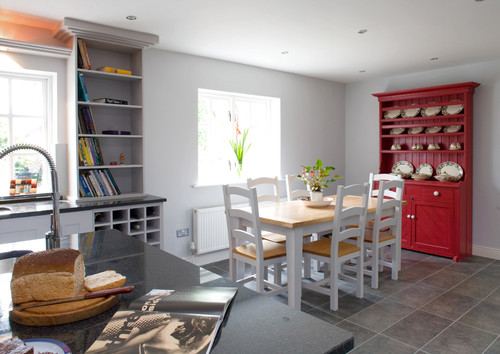 (Glenvale Kitchens)
A traditional item of furniture for the kitchen, the hutch has made a re-entry in the kitchen space thanks to its old world charm and usefulness. Get one to fit in your kitchen for some handy storage as well as a great looking, comforting kitchen.
7: Sideboard arrangement –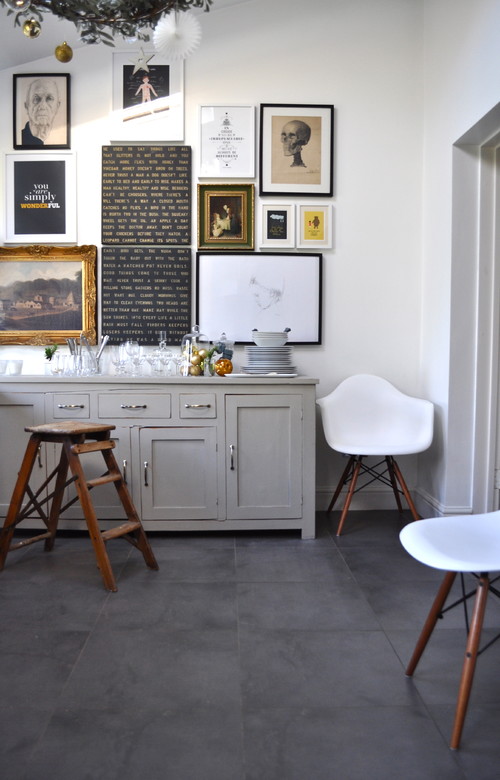 (Sarah and Bendrix)
A very useful storage item for all in the house – from extra crockery to playing cards and even stray packaging material, a sideboard is a must have to stow away all knickknacks properly. Invest in a good one, so that there is some counter space too for things that cannot go somewhere immediately – the sideboard can also be used to creatively display pictures of your wedding or birth of your child and turn into a small exhibit space in the hallway, adding to the fun and homely element.
8: Vintage basins –
(Indigo and Ochre Design)
A set on old world basins in the bathroom, made more charming with brass taps and faucets will add to the laid back feel in the bathing or dressing area. It is a great feeling to be brushing or washing face with a family member on the side, and it all equates to a happy family.
9: Classic bed-back –
(Louise de Miranda)
The shaker style or the empress – any old world bed back is a great comforting element to the bedroom. These styles never go out of fashion and will attract the eye of any onlooker. The traditional style also provides a soothing effect to the viewer. This is a must have for the home to feel good!
10: Traditional tub –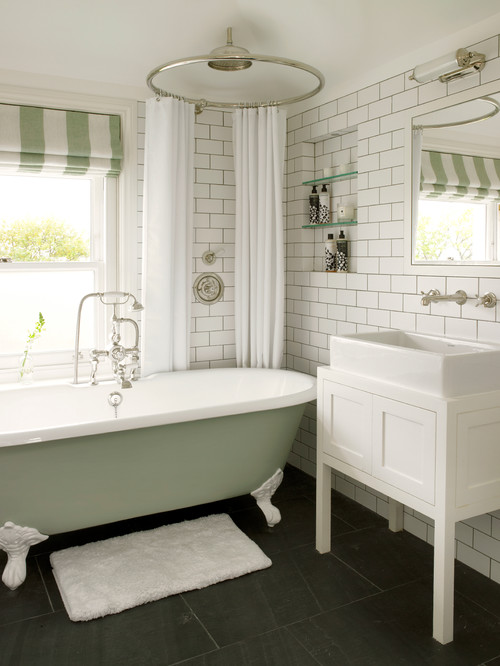 (Leivars)
How about a simple, round edge tub in the bathroom – very basic with no frills of Jacuzzi or hot faucet, just a simple curved tub where you can soak to eternity! A comfort even the fanciest of tubs will never provide, own this for your bathroom and spend some good time frolicking in the bubbles.
Having a heaven home to relax in is a dream. You can easily realize it owning up some of these ideas for the house. Transform your formal place into a comfortable area for your habitation in peace – try out these ideas for a feel good home!