Designed by Arquitectura Alternativa, the Malinalco House, in Mexico, relates to the surrounding environment and employs nature as the primary element in its conceptual stage. Being close to nature, it brings stability to human emotions and improves the standards of living with a defined and organised spatial context. In this scenario, the house stands encompassed by dense green vegetation and shrubbery, which acts as the perfect backdrop for a calming and laid-back lifestyle.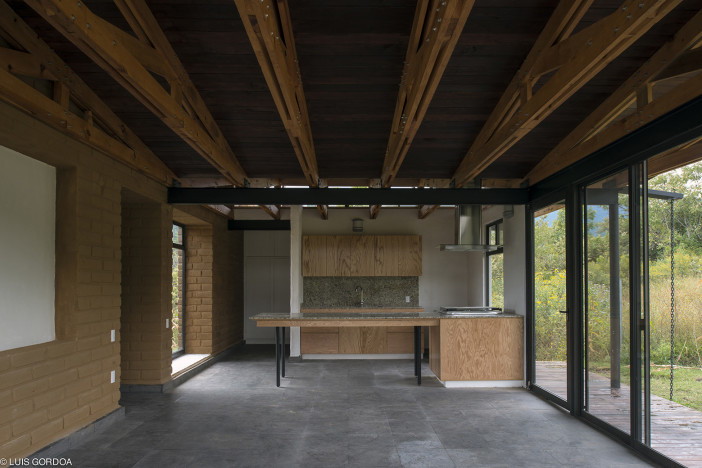 Primarily, the concept of the house establishes the fact to retain the trees, foliage and green cover on the site, with concern to preserve the ecological balance of the environment. On the other hand, the internal spatial arrangement of the house is modest, with dual rooms for sleeping, and an open plan that combines family activities and cooking with an outdoor dining area.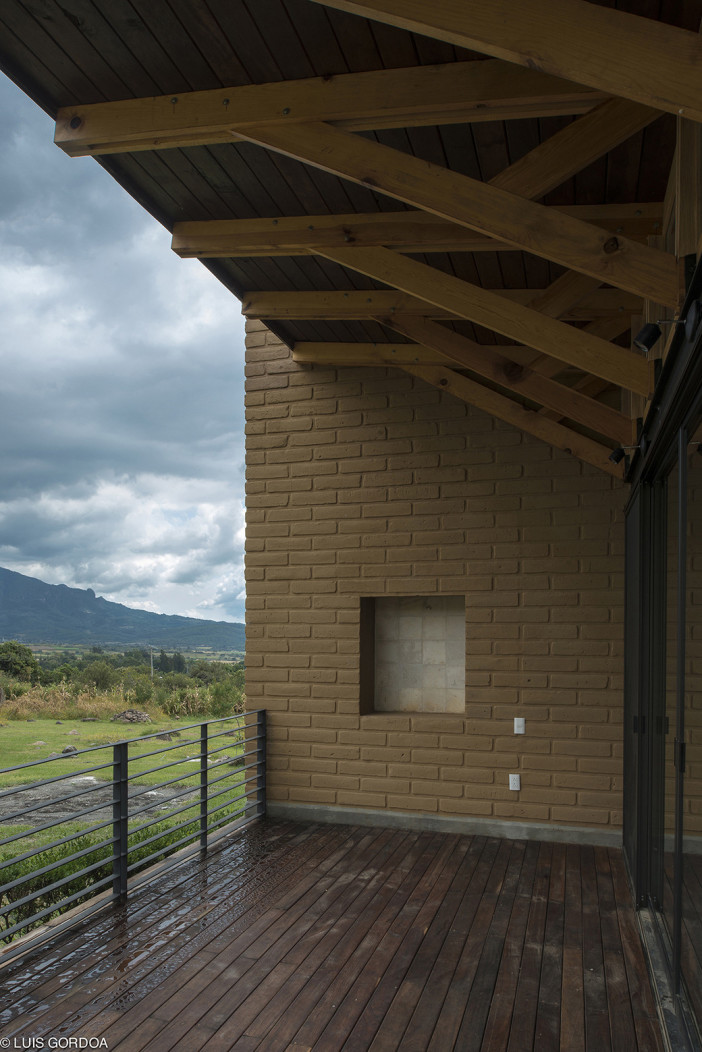 Consequently, the choice of materials for the house reflected the balance, rhythm and remained coherent to the external surroundings. Eventually, the house strikes an unpretentious appearance, with its wooden structured girders and posts. Considering the usage of materials, earthen walls, oblique roof, larch wood panels for the interior, and medium density fibreboards for insulation, generates a warm ambience, amidst the green surroundings.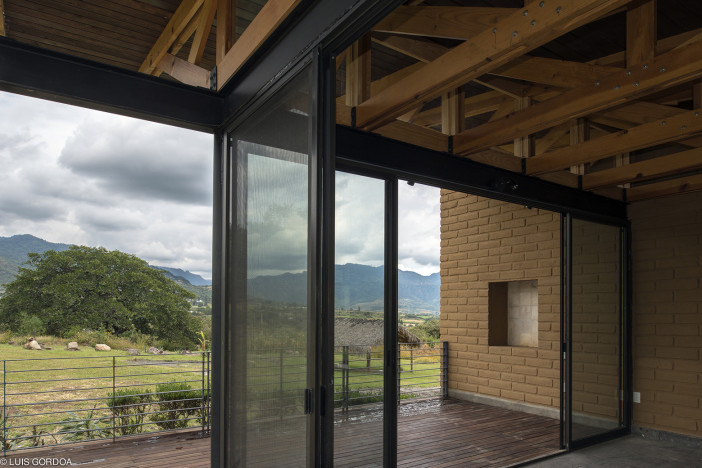 In addition, the passive design of the house is commendable, by the incorporation of energy conserving measures to reduce the carbon footprint of the area. Moreover, earthen walls have good thermal properties, which reduce the loss of heat during the night and help to keep the interiors comfortable, through the day.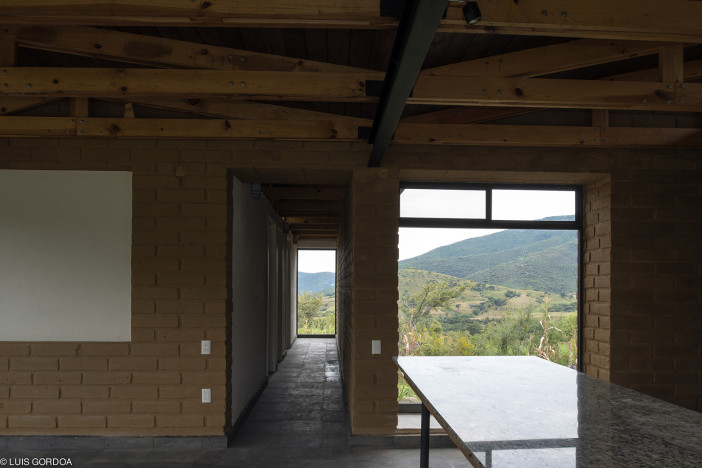 Overall, the house with a modest scale generates an optimum use of space, for a family in an unpredictable climatic zone. With the use of large window openings, locally available materials, and an effective space plan, the house fuels the sustenance capability all through the year providing sustainable interior design ideas to the visitors.
Photos By: Luis Gordoa