Thailand is home to a number of exotic villas, and the Mandalay Beach Villas are a perfect example of fine living mixed with stunning locales. Located in the beautiful Koh Samui, this is complete range of villas meant for vacationing, which reflects in the interiors and the exteriors. With the scintillating sands and clear blue waters, the place makes for a perfect holiday. The villas are designed in a cluster with swimming pool on the façade. Each of the rooms is open or has large glass walls offering classic views of the sea.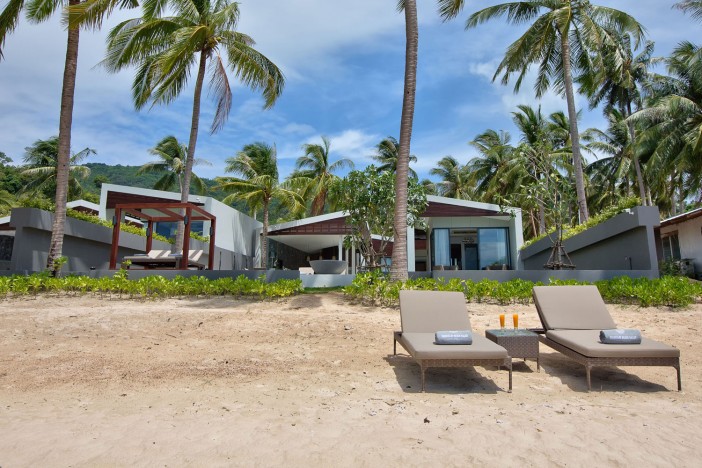 Designing the resorts around the palm groves has been one of the major highlights, and the interiors are all about right elements blended together. While most of the interior flooring is in marble, the exterior flooring is about extended podium of wood. Keeping in line with the wooden work in many parts of the interior, the design also features few walls in exquisite stone, bringing new dimensions.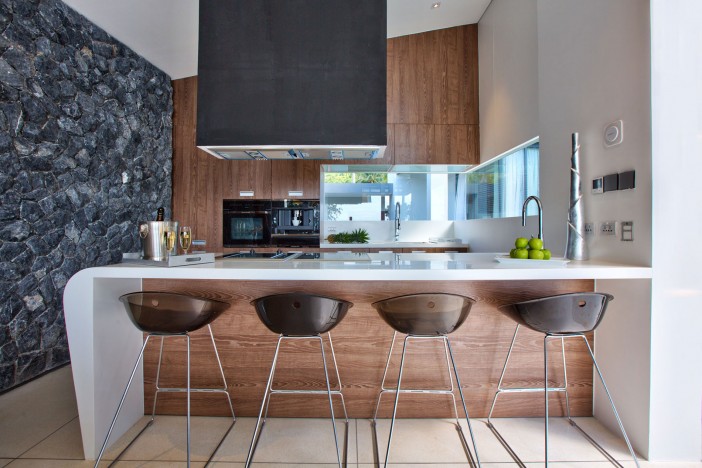 Most of the furniture is in wood with fabrics in white, while a few contemporary style furniture items have also been used for the dining area. The pool side and exterior furniture is in exclusive wicker, giving the place a very unique style statement. For the lighting, a mix of hanging and pendant light with ceiling lights has been used in a good distinction.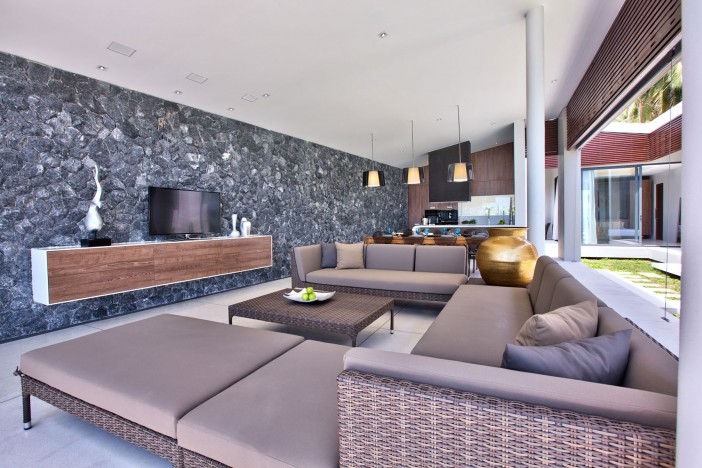 Along with the majestic interior and exterior design, the villas also have excellent facilities. The entire area is a guarded community with 6 camera CCTV system installed. The light system in the villas works on the full control via iPhone/iPad, while a large Entertainment System ensures the visitors are entertained. All the appliances chosen are from known and reputed brands at best levels.
Photos courtesy of the Mandalay Beach Villas