The Marcus Beach House project is located at a stunning spot on Sunshine Coast, Queensland in Australia. Designed by Bark Design Architects, a popular design studio of Australia, the house, presenting some splendid interior design ideas, spreads on an area of 2, 800 square feet and spreads on two levels.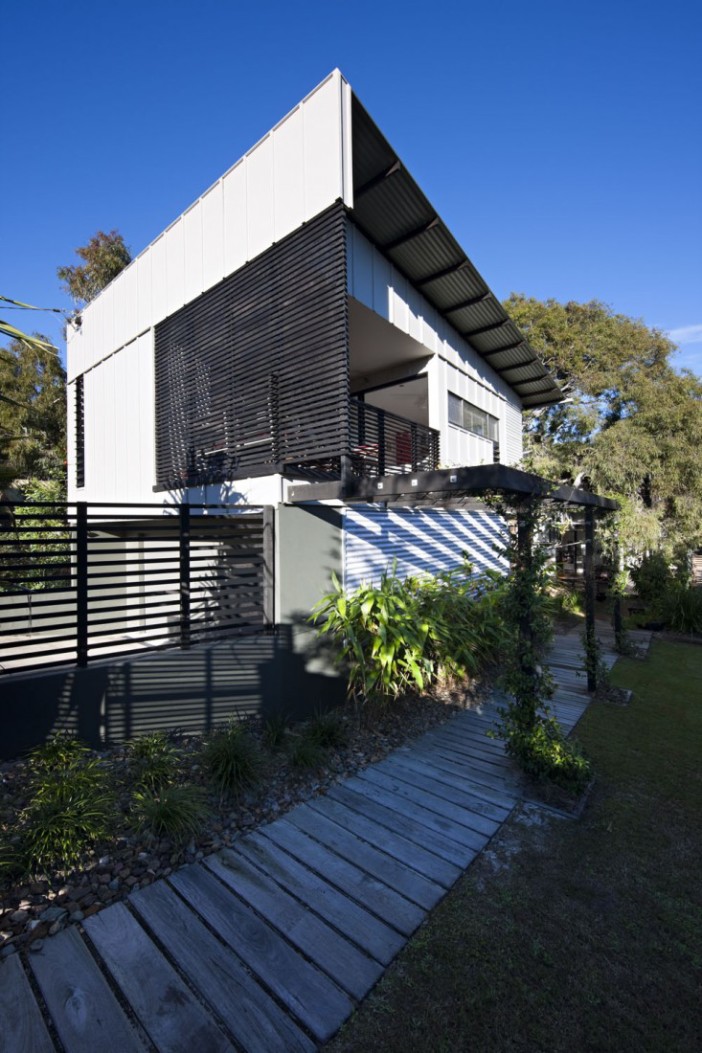 The exteriors: The house was designed to be a complete design of two different pavilions, which are connected by a clear bridge. The architecture is such that all the rooms have ample garden views and light at the best level. The northern pavilion has the main rooms, while the eastern one has the service rooms and children rooms. The transparent stair tower connects the main living area for the parents. For the materials on the outer walls, polycarbonate sheeting wraps have been used with Chinese red accents and use of other elements based look like natural weathering timbers, grey and white.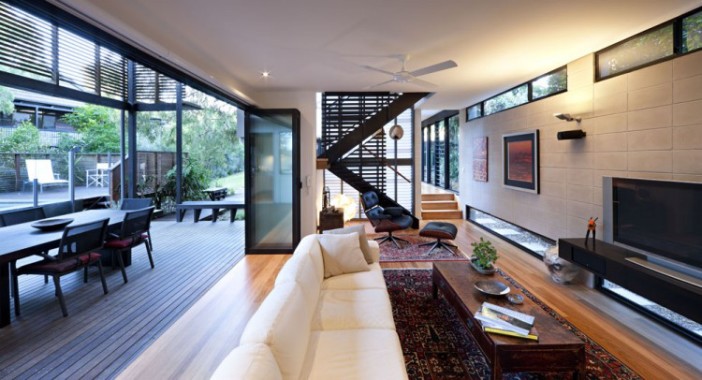 The interiors: The interiors of the house are all about style and feature Black Jappaned chipboard flooring. The use of glass all throughout the house brings in ample light and amazing ventilation, which also ensures connect to the outdoors. The living areas are occasionally extended to bring in some space with wooden decks for a perfect modern outdoor living boasting of some impressive modern living room ideas. The walls of the house are either in glass or contain a good number of paintings and art on display.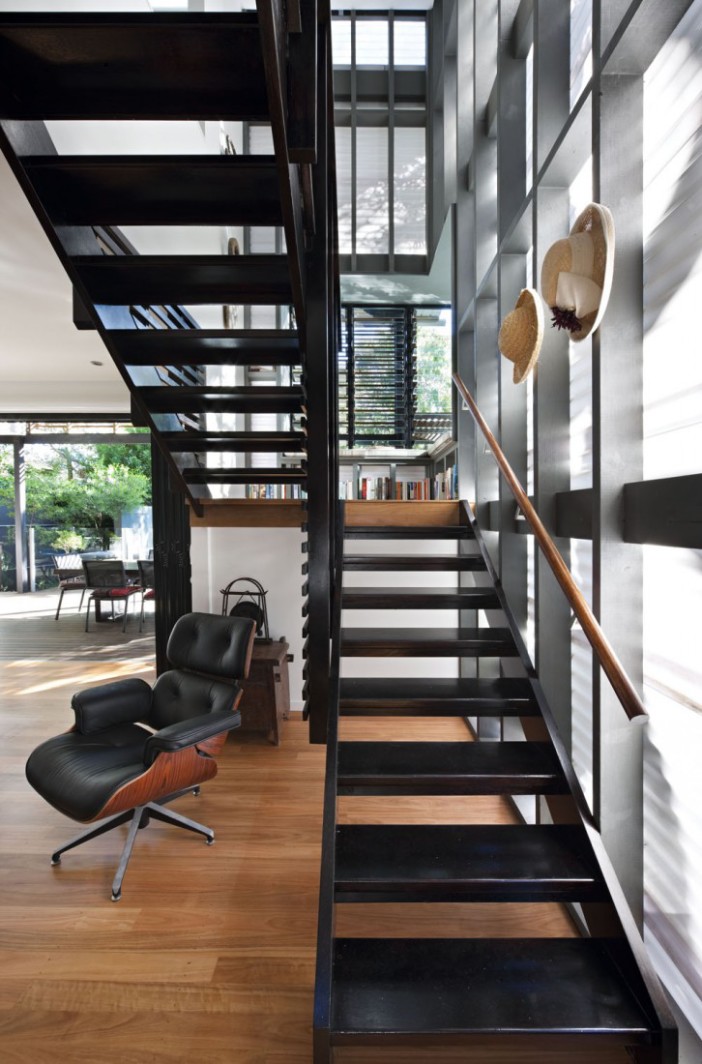 Furniture and lighting: The furniture choices are in contemporary style with wood being a major highlight in most of the things. Other essentials of the house include some fixed furniture elements used for storage for books and other things. The lighting has been completed by using LED lights all along the ceiling with an option to highlight the basics as intended.
Photos by: Christopher Frederick Jones