House Architecture Design
The Margarido House is located in Oakland, California and overlooks the beautiful Golden Gate Bridge and the entire San Francisco. Designed by studio by Onion Flats, the house comes to a family of four people, including two kids.
The exteriors: The house has an area of 4,650 square foot and is designed to be a perfect energy efficient home. With a planted green roof garden, the design studio has used photo-voltaic panel system for electricity for the entire home. For water heating, solar thermal panels have been used. In the construction of the house, varied materials have been used including wood, concrete and metal. Most parts of the facade have been designed in glass panels with metal beams, making the house feel more like a glass walled design. Paved decks and ways with plenty of plants around make the house a perfect modern home with stylish exteriors.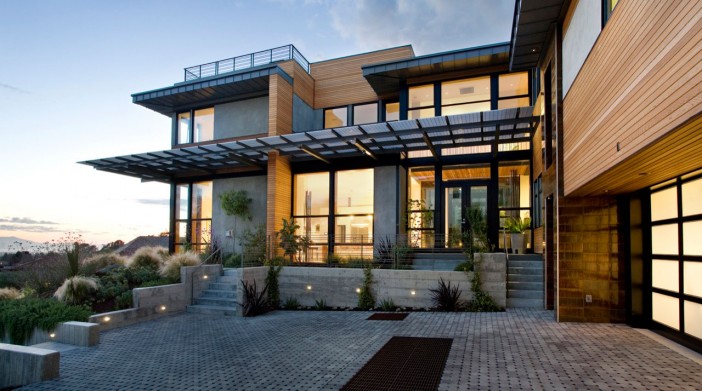 The interiors: For the interiors, the designers have used most of the elements to ensure the views are maximized from each room. While wood and metal have been used for the beams, the flooring is mostly in white marble with occasionally use of carpets, mainly around living room. There are open areas for seating and living, and bedrooms and interior living areas are extremely well crafted with windows.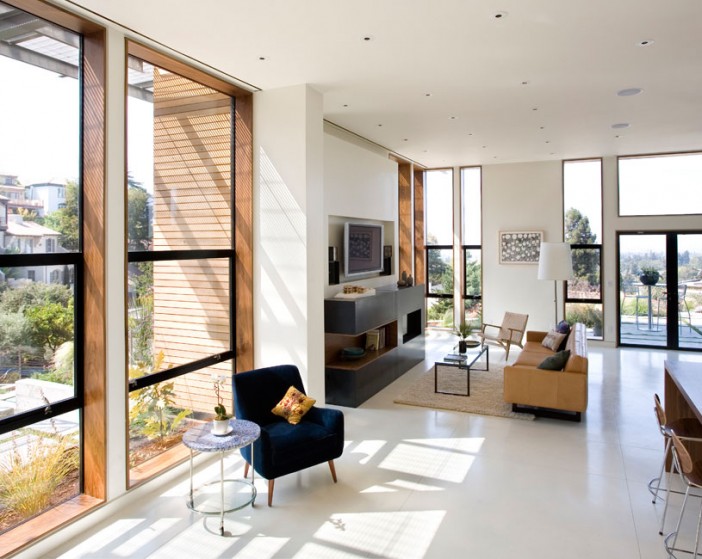 Furniture and lighting: From free standing and ceiling mounted lights in the interiors to cute LED footlights in the exteriors, the house uses energy in style and balance. For the furniture, some of the elements are chosen in natural wood, though there are soft couches and stools used in many parts of the house. The roof garden is one of the main highlights of the house and appears stunning with the wooden deck around.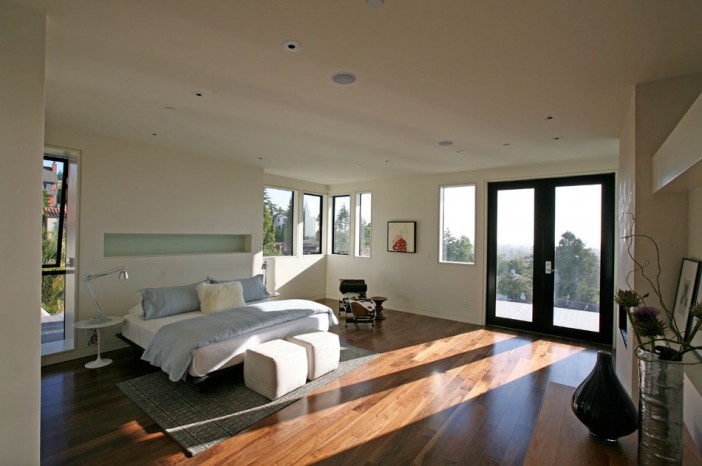 Photos by: Mariko Reed