The Martin House, offering unique exterior and interior design ideas, is located in Madrid, Spain in the municipality named Valdetorres de Jarama. A much known design studio of Spain, ALT Arquitectura, has completed the project.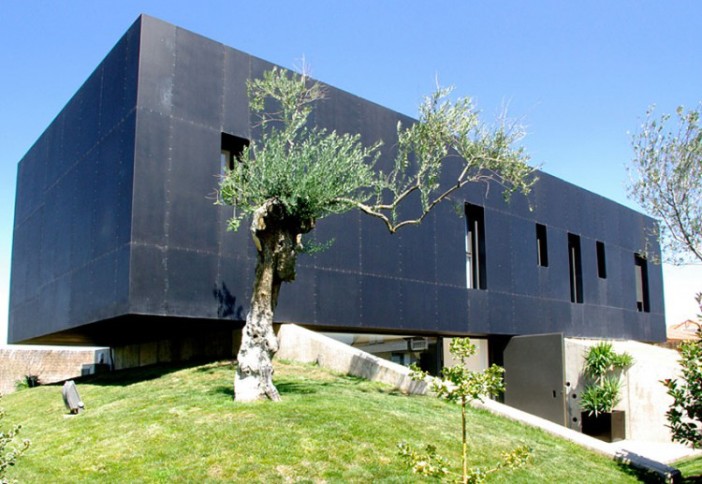 The exteriors: The house has been designed into different two parts with the lower level linked to the terrain and the upper floor resting on it. The topography is sloping on the downward side and therefore, the lower part has been used for creating spaces like kitchen, lounge and office, all of which is below the road.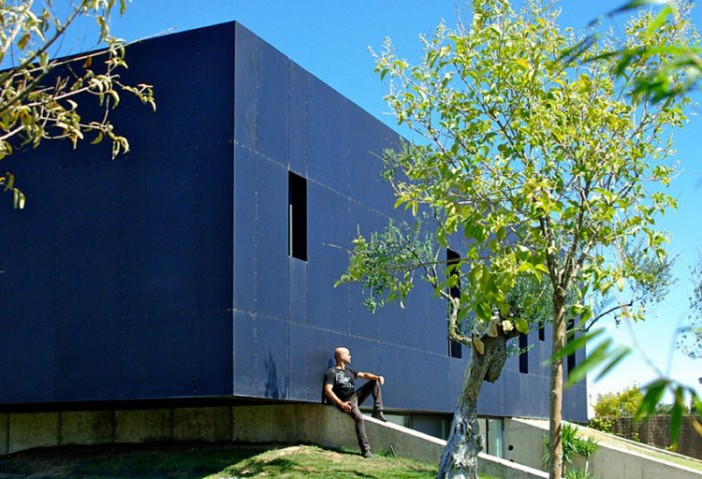 The dwellings surrounding the plot have been concealed below, while there is the upper level that has all the other rooms. The upper level has designed pure black steel parallelepiped and is more of an enclosed region meant for privacy. Thanks to the overall design, the house looks more like a home on a small hill rather than just a building.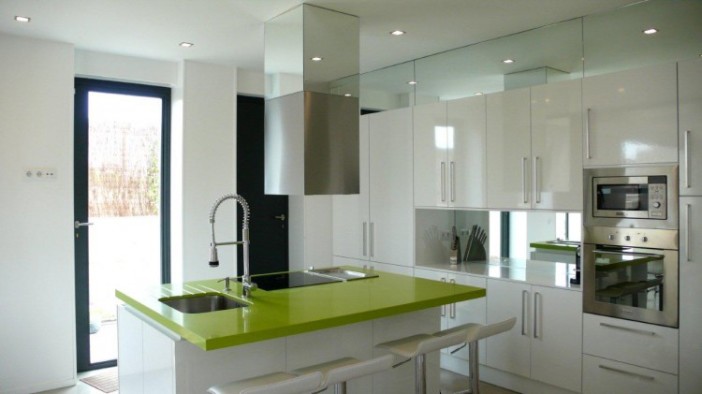 The interiors: Inside the house, there is a touch of wood, concrete and glass all throughout much in the styles of contemporary homes. The walls are plastered with some portions designed in wood in the same color, texture and finish that has been done for the flooring. Using tables for partition, the visual flow of space has been ensured, and the open staircase that connects to the upper level is designed in wood for a matched feel. A few areas, such as the entertainment part, are completed one step down in the floor that creates a smart balance for the long area.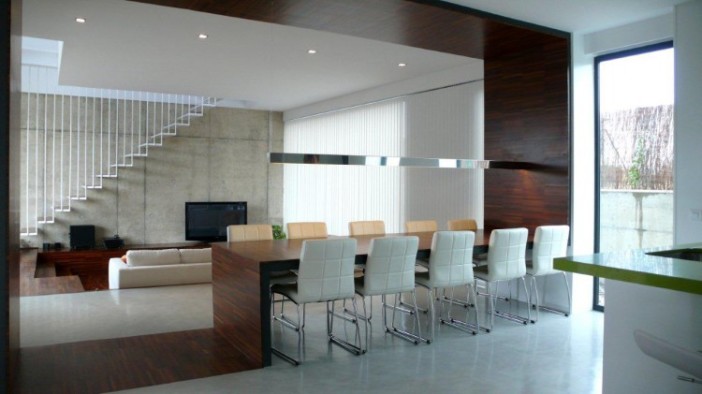 Furniture and lighting: While some of the rooms have been designed with fixed furniture, there are others that have been designed with contemporary sofas, chairs and couches offering classic furniture ideas. The lighting is mostly about white LED lights in the ceiling, but there is occasional use of standing lamps, as well.
Photos by: Ángel Luis Tendero