Cambodia is home to many exotic destinations, including the beautiful location of Song Saa. This is a private island with beautiful lush greenery all around combined with azure waters of the seas, and the much well known Song Saa Resort is located right here. For those willing to enjoy their vacation amidst the beautiful waters of Gulf of Thailand, this place is a jewel that they wouldn't like to miss. Like most other untouched islands of Cambodia, this one too boasts virgin rain forests and beautiful glances of the sea with no unwanted sound around.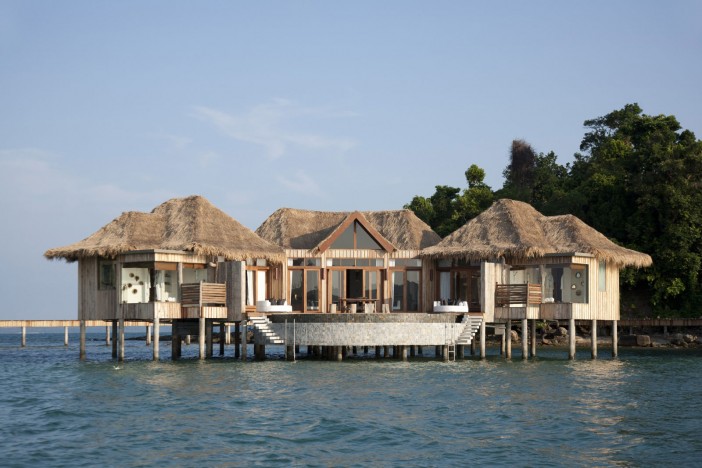 Song Saa Resort has been claimed as the first private island resort in the entire region, and needless to mention, the easiest thing to notice is the indulgence in luxury. The resort has been designed in the thatched hut style, with a beautifully etched swimming pool on the front. The design of the pool is such that it seems meeting the sapphire waters of the sea, while the green forests of the sea offer the most stunning and appealing setting. From the striking exteriors to the warm interiors, everything has been designed magnificently in wood, bamboo, wicker and all sorts of natural materials.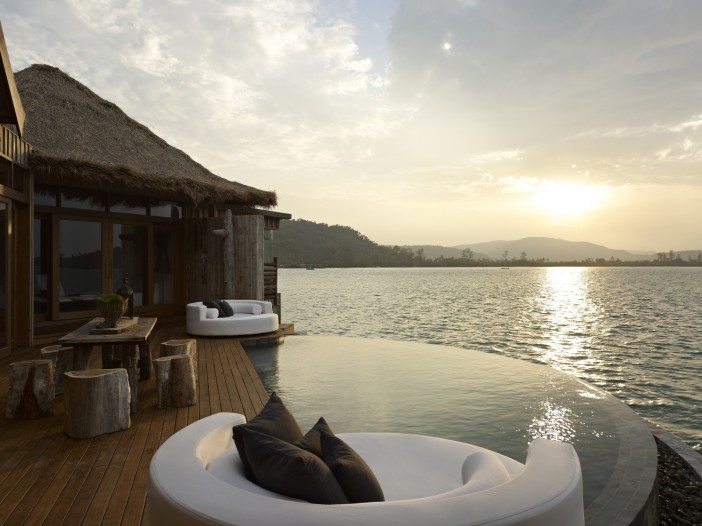 The interiors feature modern style furniture in wood combined artistically with white fabrics. A lot of different and varied artifacts, including some Cambodian pieces have been used in each room for a very historical and antique appeal. The use of dramatic large style antique lamps, both free standing and hanging is quite interesting to note. Apart from the beautiful lamps, there is also use of soft lighting at various portions of the resort as a part of night lighting, which is excellent.
Photos courtesy of The Song Saa Resort