The Mary Lake Residence is located in the Village of Port Sydney in Ontario, Canada and has been designed and completed by Altius Architecture, a design studio based out of Toronto. The house spreads on an area of 3,000 square foot and has been completed in the year 2010.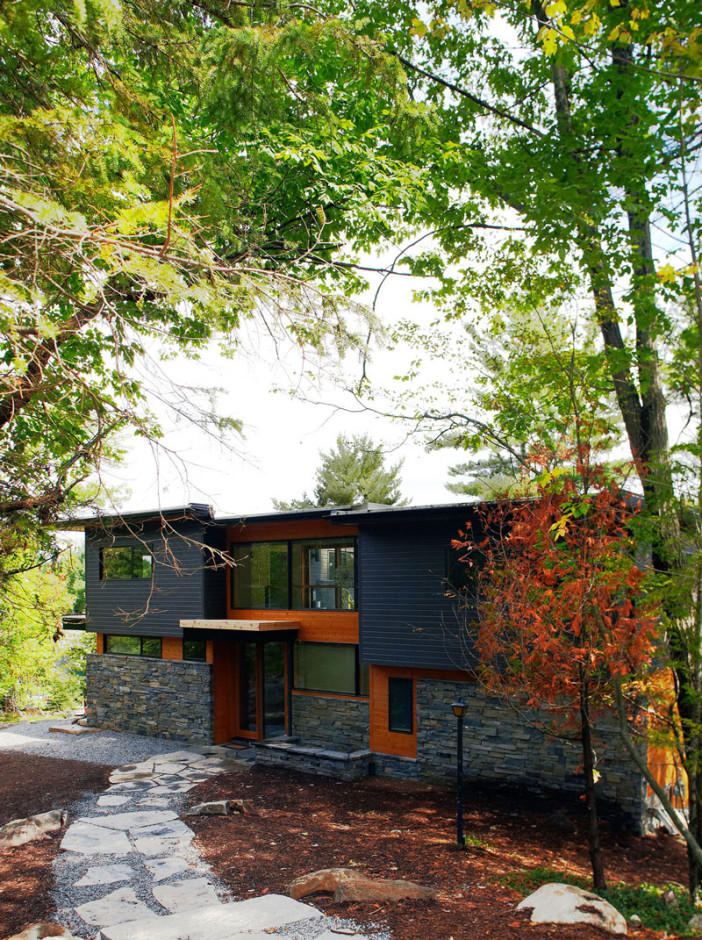 The exteriors: Located amid towering white pines, this is a home of many wonders that is designed in two solid volumes. The different volumes of the house have been connected with a glazed entry space, while the roof of the living room has been sheltered to make it more of a space for outdoor recreation. The architecture is such that the public areas are on one side, and the private ones on the other. The design studio has worked on making this house a sustainable one with features like natural day lighting and ventilation, passive solar heating, renewable materials, non-toxic materials and radiant heating. For the essential privacy, two different stone walls have been used to separate the construction from the road.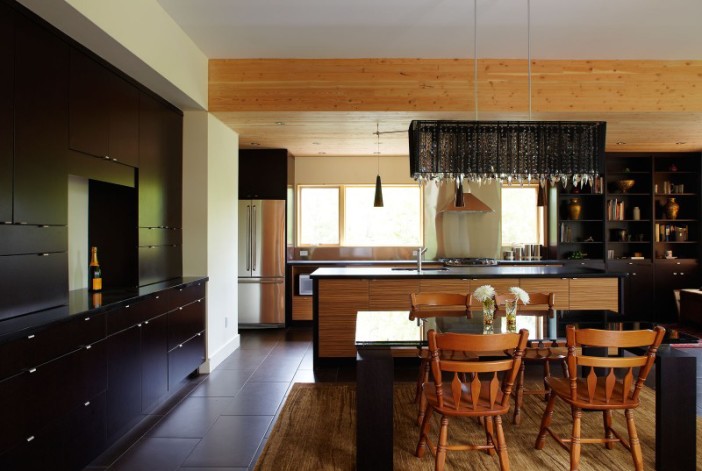 The interiors: The house has extremely efficient inspiring interior ideas that are more about sustainability and less on style. There are low energy lighting & appliances coupled with water conserving appliances and heat recovery ventilation that makes the home truly excellent. Inside the house, wood is among the prime materials, but with rugs and touches of fabrics, the house definitely feels much warmer than with simple timber.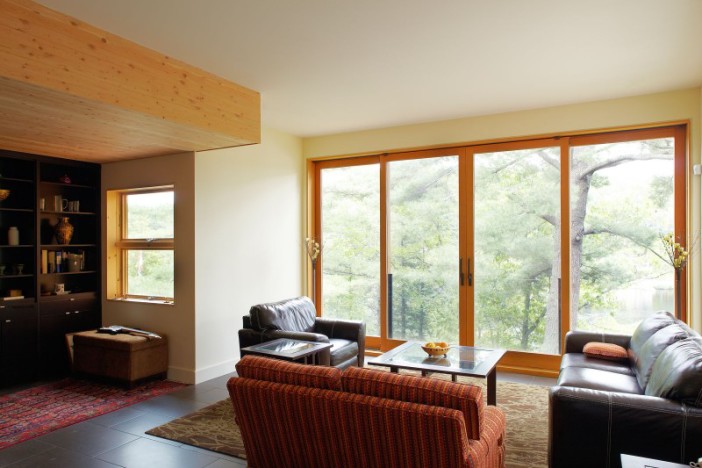 Furniture and lighting: Keeping a warm balance throughout, the furniture choices here are contemporary, but with a welcoming feel. For the lighting of the house, there are different choices including pendant lights, designer wall mounted lights and even fan lights. The choices are varied for most rooms, both in furniture and lighting aspects.
Photos by: Jonathan Savoie