The need for a sink in the kitchen is inevitable, and if you are designing your kitchen, it is wise to know of the options for the materials that you can choose from. While most people like to think of the costs and functionality before making a choice, it is good to consider the theme, as well. Here are some great choices of materials for kitchen sinks with the basic pros and cons.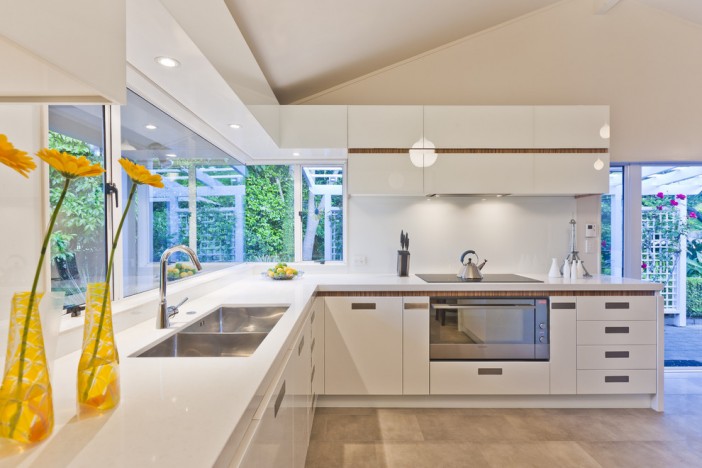 (Image – Mal Corboy Design and Cabinets)
Stainless Steel Kitchen Sink: If you are looking for a choice that is banal and works well without any trouble for years, stainless steel is the right choice for you. On the plus side, stainless steel isn't prone to stains and is heat resistant. Not to forget, you can get all sizes and styles that you may have in mind. It is good to see if you get a satin finish sink that is better for marks and scratches, and there are designs where sound-absorbing pads are used at the bottom to reduce the sounds. The only thing that is the sound that you will get of the utensils, but being a budget choice, you can overlook this!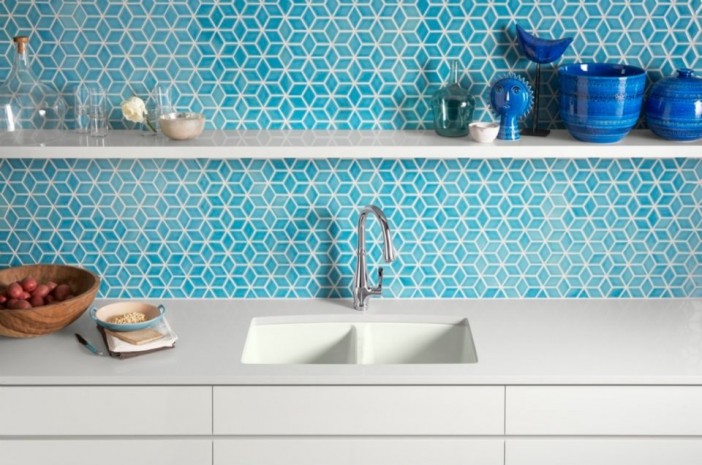 (Image – Kohler)
Cast Iron Kitchen Sink: If you are a lover of white sinks, cast iron with an enamel finish can be the perfect choice. You would require checking the sufficient support for such sinks because cast iron combined with enamel is a heavy choice. While colors are available in the market, there is no better choice than white that works perfectly with any kinds of kitchen themes.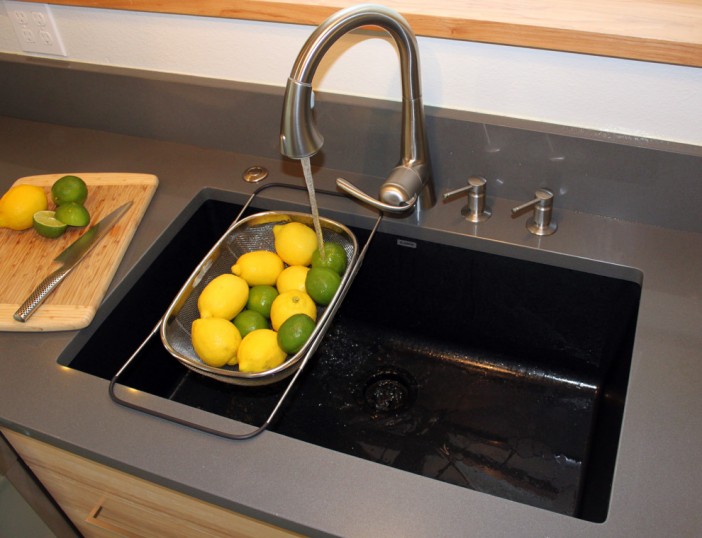 (Image – Jennifer Ott, Assoc. AIA + LEED AP)
Composite Granite Kitchen Sink: Granite for the kitchen is like an evergreen choice, no matter whether you are choosing for the kitchen countertops or sinks. The good thing about composite granite is the same kind of features as that of a stainless steel. Such sinks are resistant to heat and scratches. While durable and long lasting without much need for maintenance, there are chances of granite cracking. It is best to see to the product on arrival at home, and make sure there are no visible cracks. Among the colors, the darker ones are better if you don't like cleaning too often.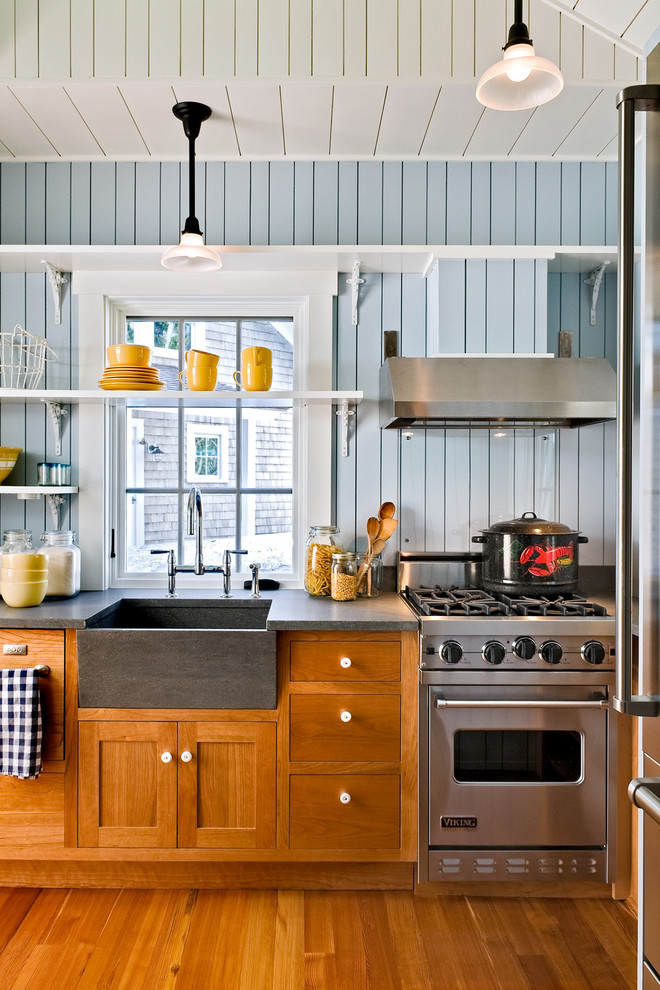 (Image – Whitten Architects)
Natural Stone Kitchen Sink : For those who have stone style countertops, they can consider the sink in the same style. While natural stones are very common except for high class homes, there is a feel to them that increases the prices. Most of the natural stones are either too soft or often prone to stains and scratches, so be careful about each of the options you consider. Soapstone can be a good choice, but it is known to break easily, so there is no way you can use that sink roughly.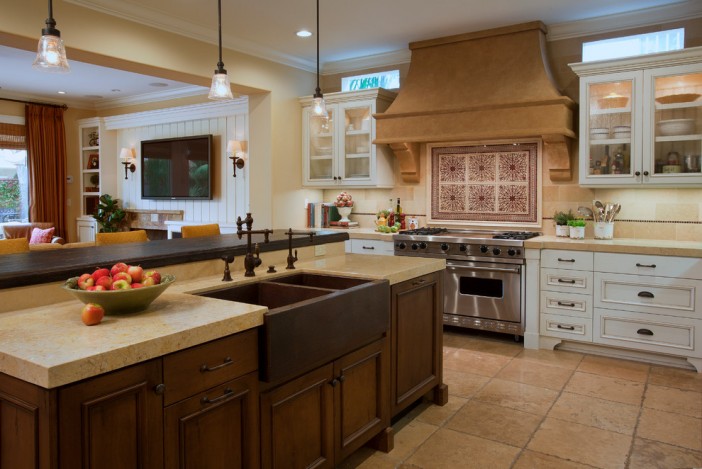 (Image – Cindy Smetana Interiors)
Copper Kitchen Sink : As a more unconventional option, you can look for copper sinks that are extremely in line with the old school. The good part is copper is excellent for long time use and has antimicrobial and anti-rusting properties. You will have to pay more for such sinks and take better care, but it's totally worth it!