Designer picture perfect bedrooms are not just limited to magazines anymore. One doesn't have to seek professional help in designing a bespoke bedroom when a wide variety of fitted bedrooms range is available by Supply Only Bedroom. DIY bedrooms offer great savings on price and are a growing trend amongst the younger clan. Anyone with a vision and flair for aesthetics can become a designer with ready-made doors and cabinets that are made to measure. The process of creating a dream bedroom becomes a relishing experience for anyone wanting to remodel existing bedroom or working on a fresh project.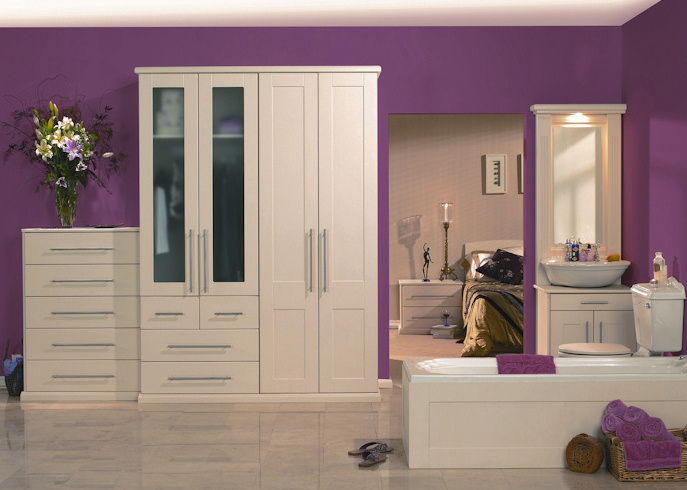 This contemporary Ivory Shaker style bedroom comes from a fitted range. An open concept bedroom incepted with DIY supply bedroom. The dark lavender walls beautifully accentuate the delicate and fine detail of the Ivory doors, cabinets and units seen throughout the whole bedroom. There's a smooth transition from bedroom to the vanity making it an open concept bedroom.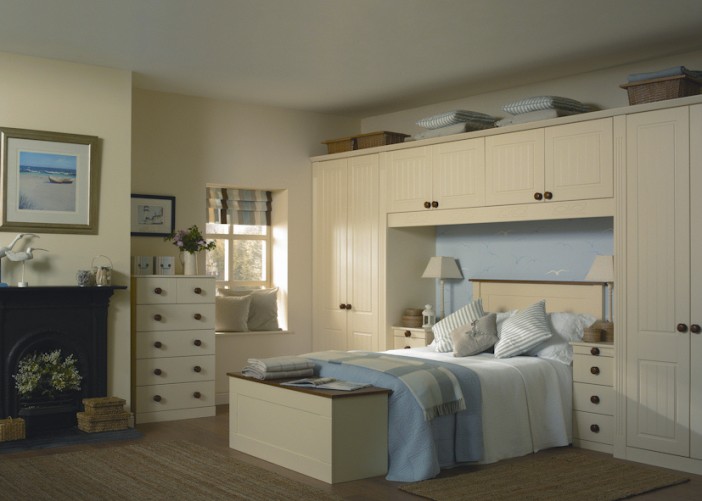 Who wouldn't fall for this contemporary Vanilla Bedroom by supply Only Bedroom. The Warwick style doors and cabinets are designed intricately highlighting every detail. This fit to measure bedroom makes use of every inch space available, designed to provide ample storage and style at the same time. This is one highly customized and designer bedroom easy on the pocket but high on style quotient.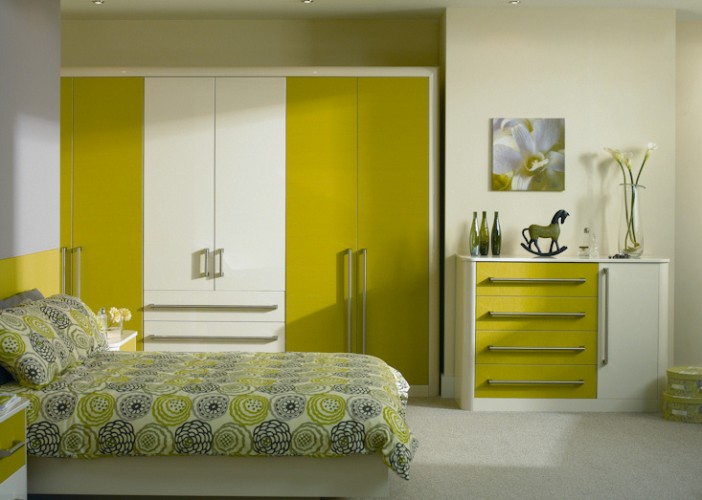 Reinvigorate your bedroom with the oozing freshness of this Riven Lime Bedroom. Add a splash of lime to the neutral ivory for that vibrant look with ready-made gloss doors, cabinets, drawers and units. There's a lot of choice available in this two tone DIY contemporary range so take a leap of faith and add some zing to your bedroom.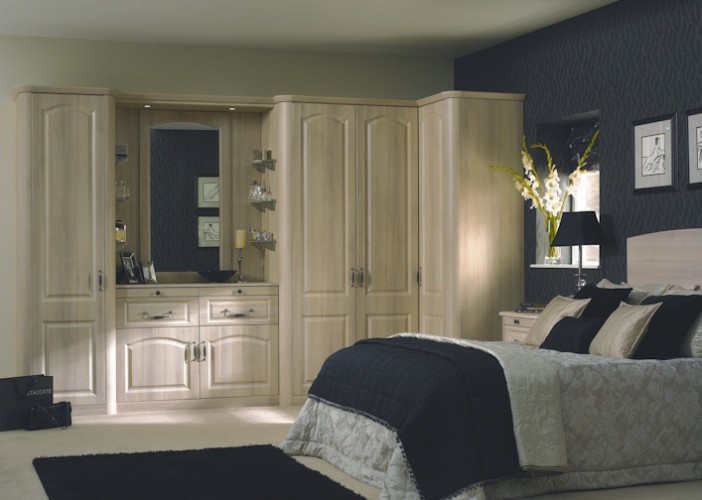 This Canterbury inspired Moldau Acacia is one design that is sure to leave you spell bound. The great contrast of the acacia against the dark blue accents will sweep you off to a pilgrimage of sleep. The fitted cabinets and doors have smooth edges and finishing which is clean and delicate. The custom arched unit makes use of the corner providing added storage. This is one DIY bedroom to go for these holidays!
Photos Courtesy : Supply Only Bedrooms