Design ideas
Built as an extension to a farm house on a natural biosphere reserve, the Mineral Springs Houseis an additional unit designed by Superkul Inc in Canada. The additional unit is well connected to the existing farmhouse by a glass encased pathway that gives away sumptuous views of the surrounding reserve. With an open floor plan, the additional structure built out of mahogany for the exterior and white oak for the interior are totally resplendent with the surrounding nature.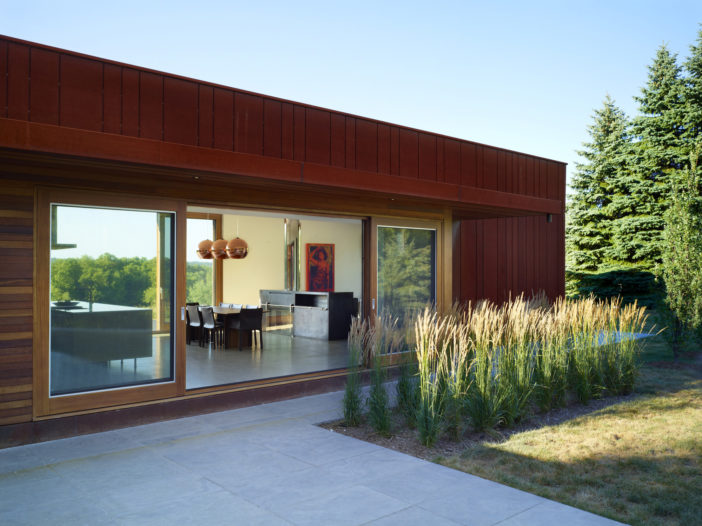 Additionally, the use of passive design ideas and techniques, southern canopies for the overhang, solar heating systems, thermal insulating properties, heat generating pump sources and UV treated glared window panes are some of the design features incorporated to the new building. Being open on all the sides, the architect has used tall glass panes, sheltered with wooden shutters to lend privacy, and, at the same time, opened the house to some stunning views of the forest reserve. Moreover, the outer profile of the additional structure is overlaid using Corten steel, which blends easily with the surrounding earth and greeneries.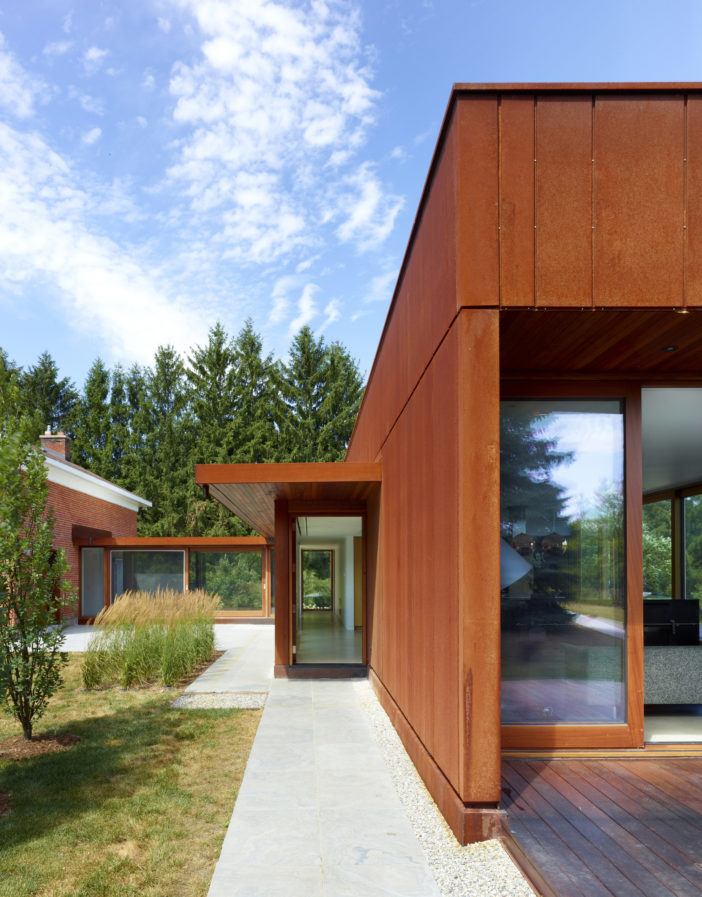 The connecting pathway to the farm house is via a glassed encased concrete floor that bridges the old with the new and blurs the differences between the two buildings. On every side of the new facade is a raised wooden deck, which opens up through sliding doors to reveal the scintillating views of nature. Being compact and able to connect with the outdoor spaces proves to be the highlight of this additional unit and enjoys all the modern comforts under a single roof. Totally eco-friendly and zero carbon footprint design, the house is a huge saver on energy consumption and offers priceless views of the reserve.
Photos by:- Shai Gil