Mirador House Punta De Gallo is a stunning house located in Tunquén, Chile, designed by Chilean architect Rodrigo Santa María. With an area of 1938 square foot, it is located on the top of a hill peak at 70 meters above the sea level and offers spectacular views of the Pacific Ocean. The home is one of its kinds and is more like a wooden structure located on the surface of the rocky terrain. The entire house is divided into terrace, dining, living and kitchen for one unit where one can check the spectacular views from every corner.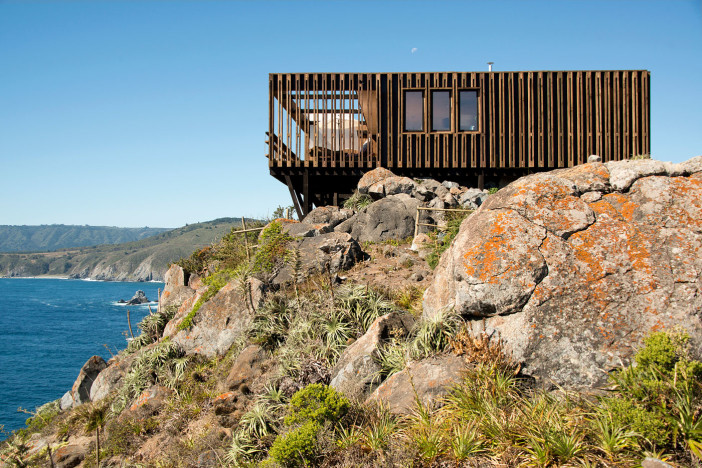 The terrace area has been stretched towards the ocean, so as to protect from the southern winds. The entire house features strong wooden pillars, and most of the outer and inner portions of the house are designed in wood. In the interiors, the focus is again on wood with flooring, roofing and walls in wooden planks, mainly brushed pine. For the furniture too, the designers have focused extensively on wood with a few pieces of furniture. There is also use of arm chairs, benches and recliner chairs in most parts of the house. As for the exteriors, the materials are simple with coatings of un-brushed pine.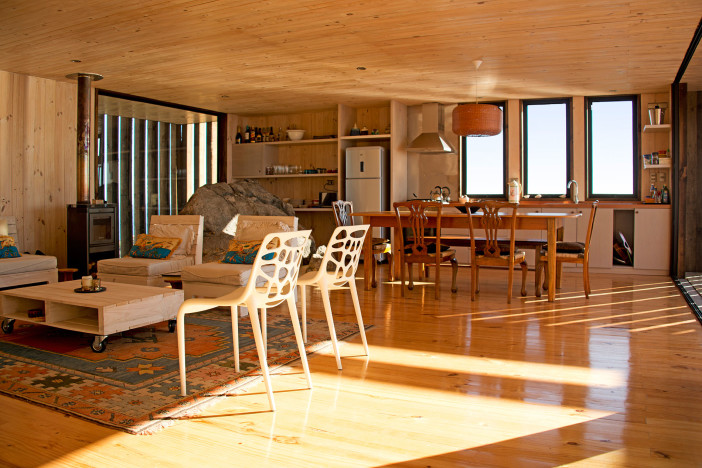 From every room of the house, one can find open windows and large balconies that open straight to the ocean views in eye-catching proportions. For the lighting solutions, the designers have worked on pendant lights and ceiling lights that look exclusively spectacular from the outer areas through the wooden beams. The rocky areas surrounding the area only add ethnicity to wooden pine look of exteriors, making it a fine blend of architecture, design and novelty for a contemporary home.
Photos by: Daniel Corvillón