Mirrors in the furniture don't seem to be the most regular ideas we come across, but for those who want to pamper their home, the solutions seem just perfect. Furniture with mirrored surfaces is more like a work of art, so there are ample choices and styles to suit the needs of varied homes. From various fashioned shapes to luxurious designs, the looks are varied but essentially the same.
Keeping aside the beauty, there are other reasons to choose furniture in this style. Firstly, no matter what kind of furniture item you are choosing, there is nothing that can look out of place because the reflections create an instant liking. Secondly, with the reflections of light, there is a minimum but virtual increase in the space. Not to forget, these kinds of furniture with mirrored surfaces can be a popular choice because you can merge them in any kind of interiors. Classic or modern, the colorless element works for all kind of themes. We take a close look at how you can bring in the more of this unpredictable style at home.
Chest of drawers: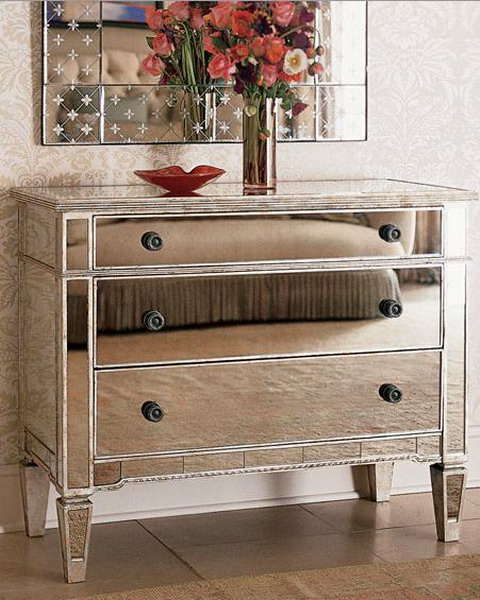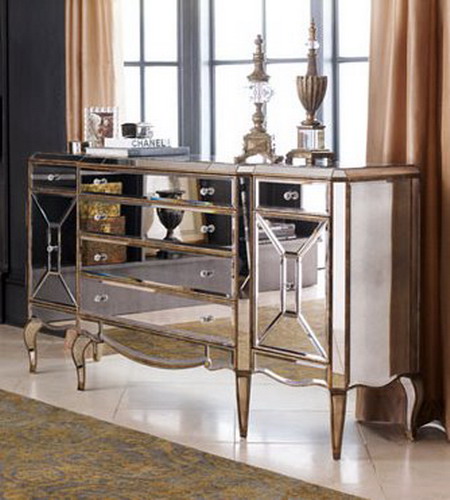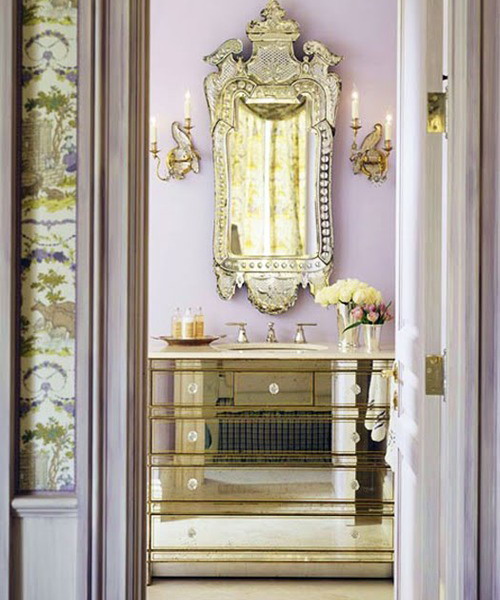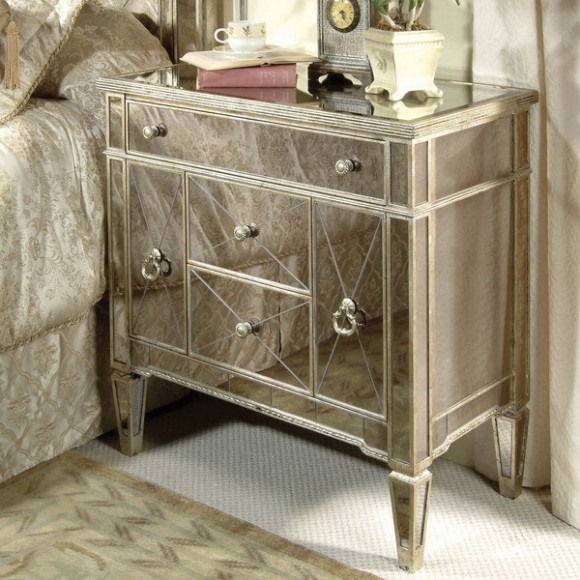 The most classic idea of having mirrored furniture is to have chest of drawers in that style. The good thing is, the entire item doesn't need to be in that design but there are ample options to get mirrors only for certain portions. Also, a set of drawers is always functional and can be put to use without much worry. You can have one ideally for the living room or even for the bedroom or hallway as per needed.
Consoles for the hallway: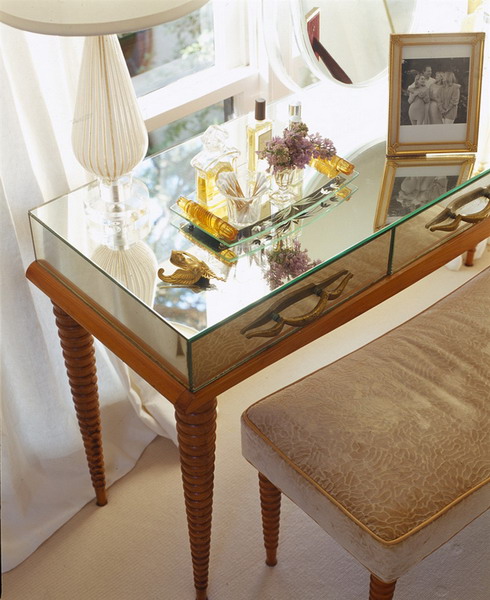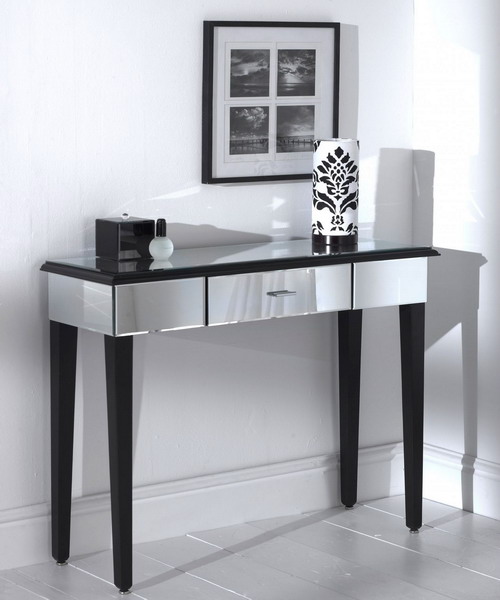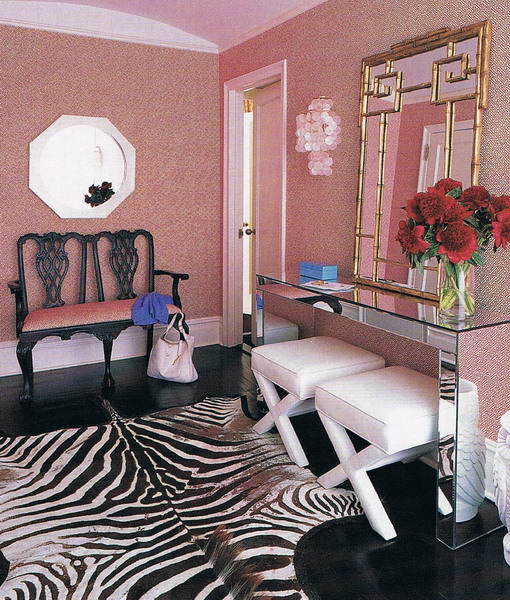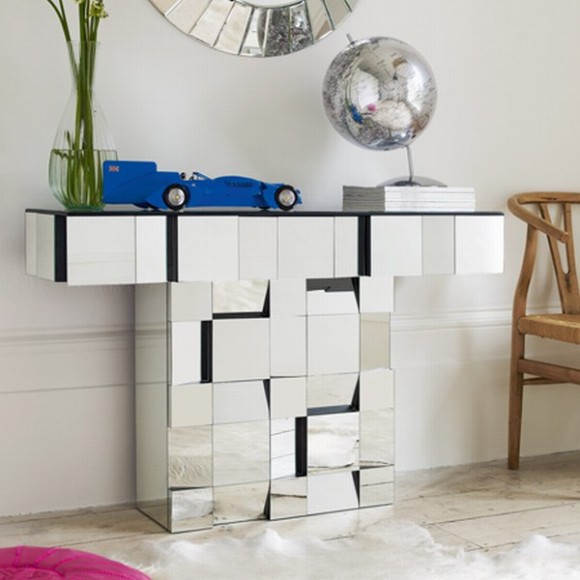 Just as chest of drawers is the perfect item for the rooms, consoles designed with mirrors are great ways to bring attention to the hallway. The good thing about consoles is they are not essentially large, so the mirrored portions are quite less in terms of surface area. Those who are still thinking whether they can use the idea can use consoles perfectly for the hallways and even for portions of the living room.
Dressing tables: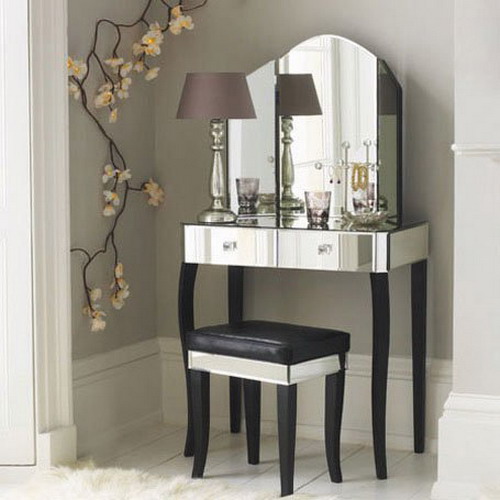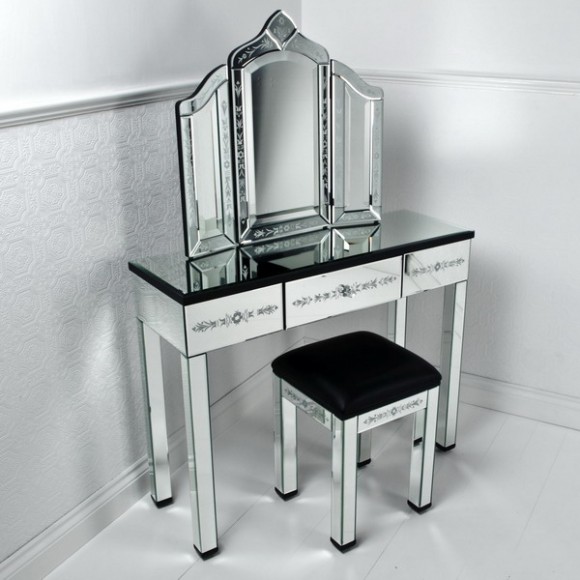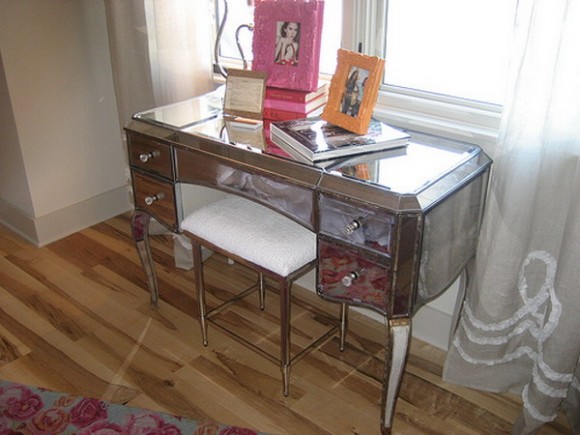 Given the fact the dressing tables already have a large mirror attached, the concept of mirrored surfaces look much more likeable. You can be excellently different in your approach and look for designs that are completely mirrored on surfaces, drawers and even legs. Also, if you are looking for budget options, dressers and dressing tables are much cheaper than other styles of furniture that you will find around.
Dining tables: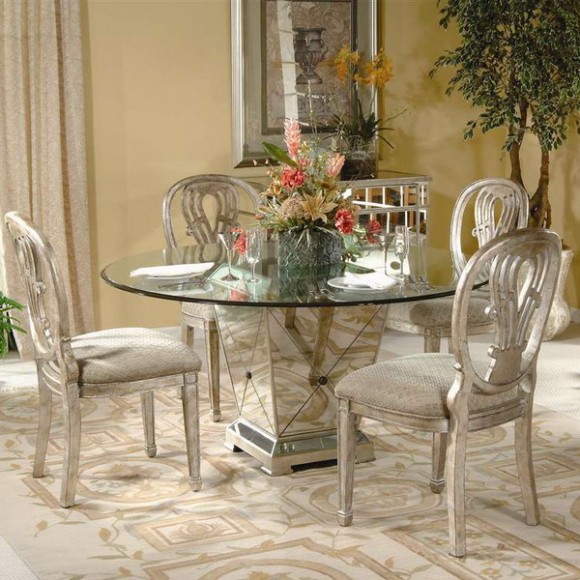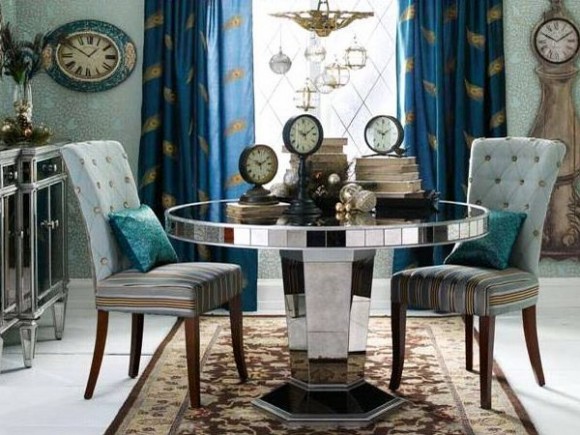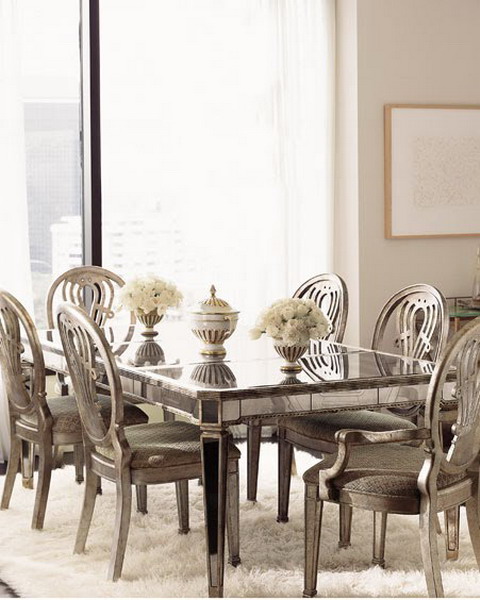 The large surface of the dining table makes it an exciting venture to be tried for the mirror based designing. Keep in mind that dining tables are essentially large items, so you might want to see how much it can jell with the rest of the interiors, especially the chairs and the walls. Uncomplicated details in such cases work better, unless you are purchasing something expensive and lavish.