Designing a Teenage bedroom could be a daunting task, but not anymore when you have inspirational mix and match designs by Kids Rooms. This online store caters to the needs of all ages and delivers superb quality and theme style. Choose from bright and modern colors, or the more traditional style to create an ambience that comfortable, relaxing and yet inviting for sleep overs, study groups, recreation activities etc. Your teenager will love his/her own space when they are involved with the design and put forward their suggestions for personalizing. Take a look at mix and match furnishing for creating perfect teenage bedrooms.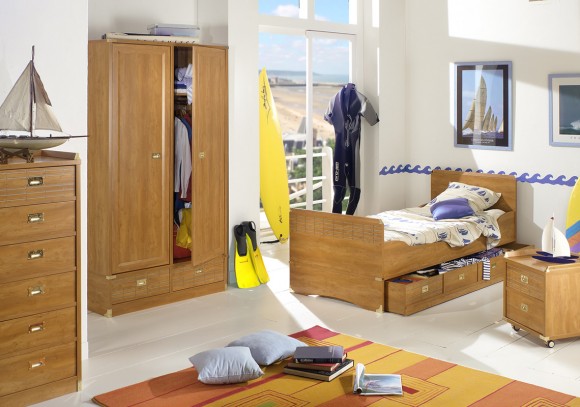 This Calypso Teenage bedroom is definitely a winner for someone who dreams of overseas voyages and wants to be the in-charge captain in his cabin. This bedroom set is sturdy and will last you years not just with wear and tear but also for the time less look it carries. Some of the highlights are attractive styling with rope effect and plenty of storage.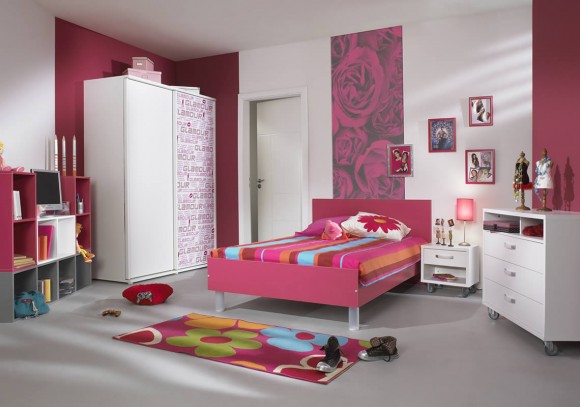 A great contemporary bedroom suits best to a growing teen who wants a uniquely styled bedroom showcasing his/her own personality. Here's one Gami Fun Teenage Bedroom designed keeping in mind a teen girl who wants to add a splash of glamour and hot pink infused with colors of rainbow and great looking furniture with ample storage options.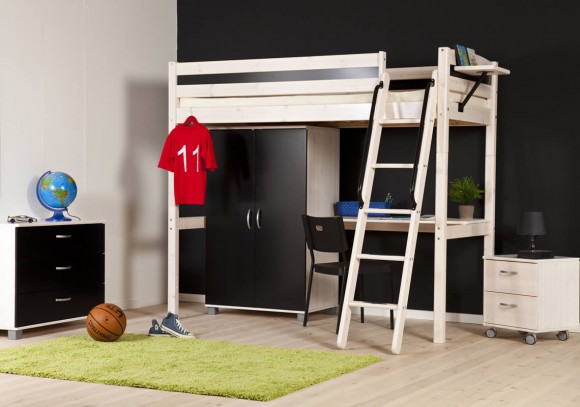 A little cramped up on space! Well The Fusion Teenage Bedroom is the perfect solution to a cool space saving and practical furniture. This style is perfect for an older child or teenager, who needs practical storage solution coupled with high sleep bed, shelving, closet, drawers. This one is a must have multifunctional bedroom to study as well as chill out with friends.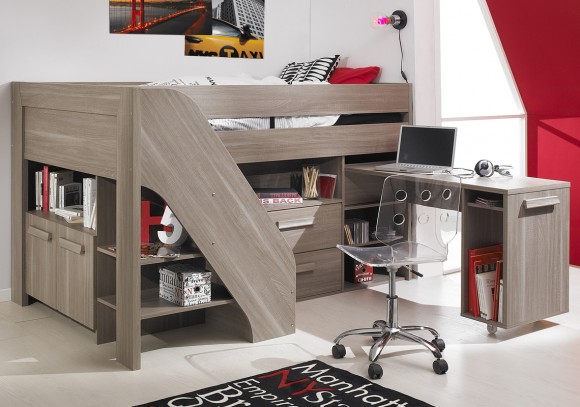 The Manhattan Teenage Bedroom has a cabin bed which is ideal for smaller bedrooms. This one offers plenty of built in storage due to its design and the charcoal oak color gives the furniture a more grown-up look that teenagers will identify with. A great investment for a bedroom that is smart and contemporary with city styling.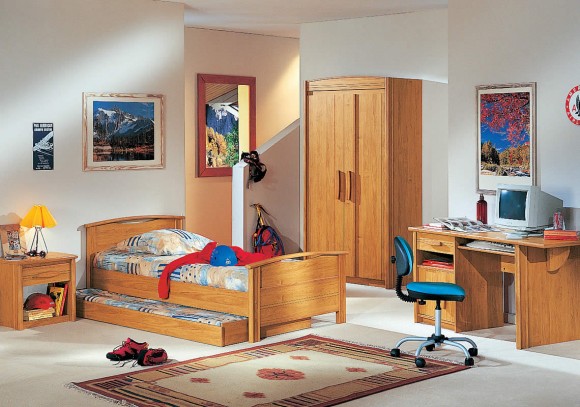 If you are looking for a teenage bedroom that boasts of classic style and functionality imperative to your growing child or teenager then the Montana Teenage Bedroom is the choice to opt for. A very simple study bedroom setting that consists of a single bed with under bed drawer, a double wardrobe, a desk and a bedside cabinet.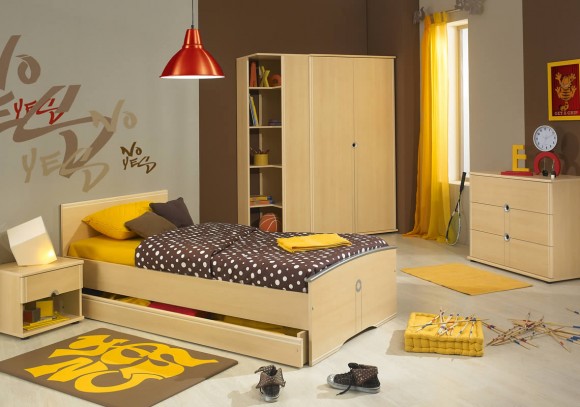 S Cool Teenage Bedroom boasts for its modern looking bedroom furniture and setting that is sure to keep up with the funky teenagers too cool for the school. This fantastically simple but stylish room set is hardwearing and offers great storage solution without compromising on style and contemporary looks.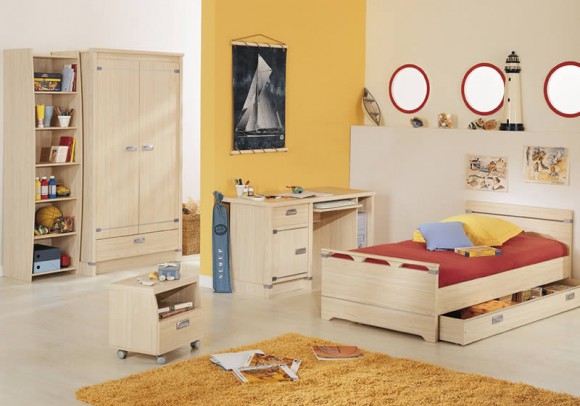 Another exclusive design from the mix and match range is the Skipper Teenage Bedroom which is fresh and vibrant oozing brightness with imitation ash foil décor finish. The cool and contemporary wardrobe, bookcase, desk, bedside cabinets provide plenty of storage options. A great study bedroom that will offer ample utility and durability.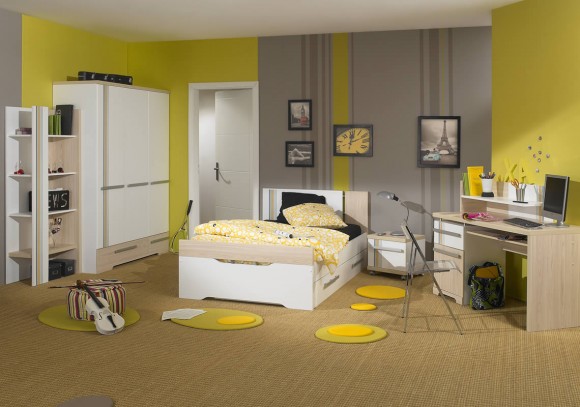 Stuck up on a color palette but indecisive, yet another teen's dilemma. Here's one design that will lift your spirits with its fresh-looking range of furniture with blue and yellow striped detailing. The Titouan Teenage Bedroom is your choice when it comes to a design that is no fuss, plain white ash effect furniture that looks great teamed up with a splash of color.