MM House, by MM ++ Architects, stands constructed in a rectilinear plot as a part of a residential neighbourhood in Saigon, Vietnam. The elevated ground floor features the kitchen, platform area and the dining space, all three of which form a single entity while the common space reveals the outdoors in three directions.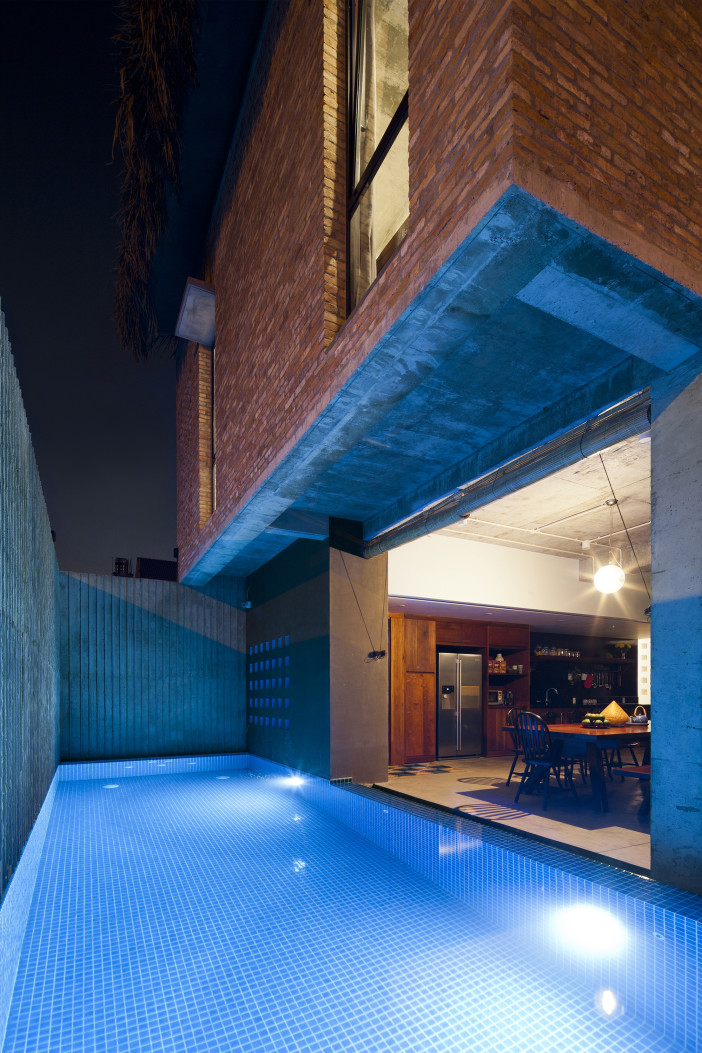 Consequently, the front yard, the pool and the garden stand perfectly exhibited from this common area. Additionally, high fence walls stand incorporated into the architectural design to facilitate privacy, obstruct direct sunlight and to prevent intrusion. Furthermore, the bamboo screens prevent the entry of rainwater, within the common space while an automatic shutter secures the space at night-time.
Currently, the House features a wide array of flora, including tall and medium length trees, which stand juxtaposed with vines to adorn the high fence walls. Subsequently, the entire surrounding enveloped by lush captivating greenery detoxifies the air and cools the interior spaces. Moreover, the design aspect of incorporating double brick walls on the west and south elevation keeps the interiors cool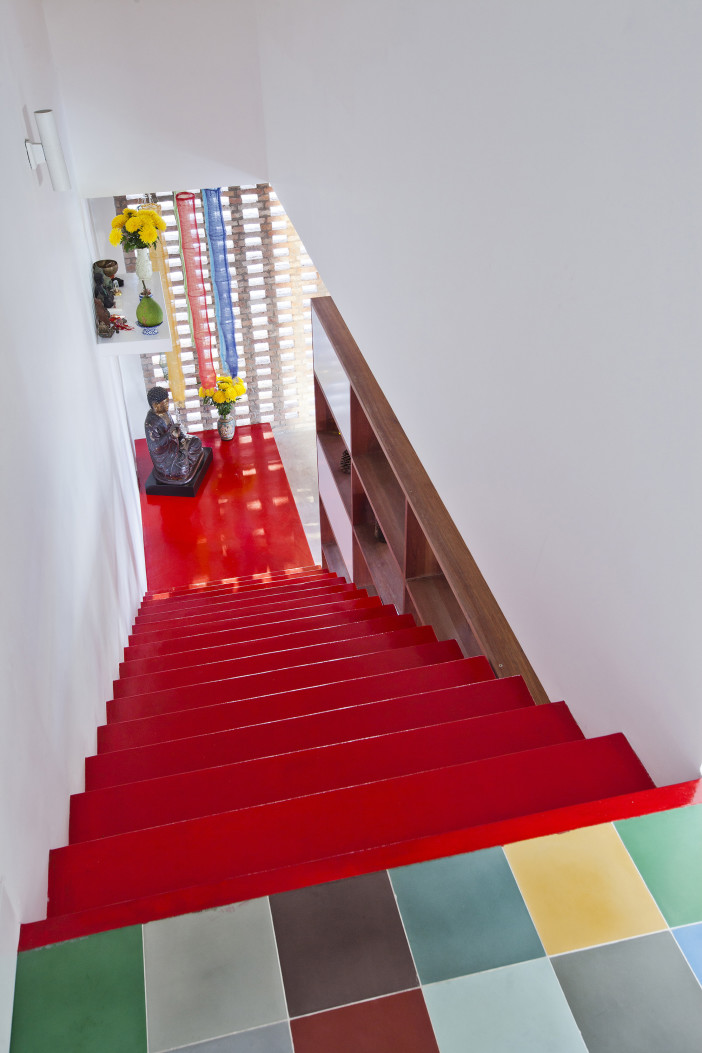 On the other hand, a staircase leads to the first floor, which houses the living room, with recycled brick walls to facilitate cross ventilation. In addition, the broad, full height windows offer excellent views of the surroundings.
The attic space stands transformed into a spacious bedroom, along with a luxurious open-air bathroom and sliding windows offering some unique design ideas. Again, large built in pots house vegetation while timber screens filter sunlight. The roof slab remains layered with palm leaves, which prevent the concrete roofing from heating up, during hot summer days.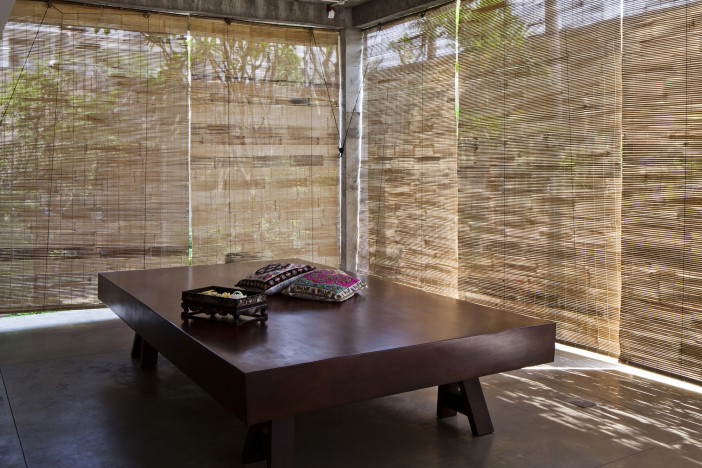 Overall, the architectural concept and structure of this house brilliantly responds to the tropical weather conditions by facilitating natural ventilation. In addition, the subtle boundaries between interiors and exteriors exist through the incorporation of partially enclosed spaces, which connect this abode to nature.
Photos By :- Hiroyuki Oki