Designed by Marc&Co and Nielsen Worksop, the SuperWhatnot, is an industrial vintage pub, in the city of Brisbane, in Australia. The concept of the design echoes a strong expression of deconstruction by revealing the tarnished structural layers of the building as a main component of the décor.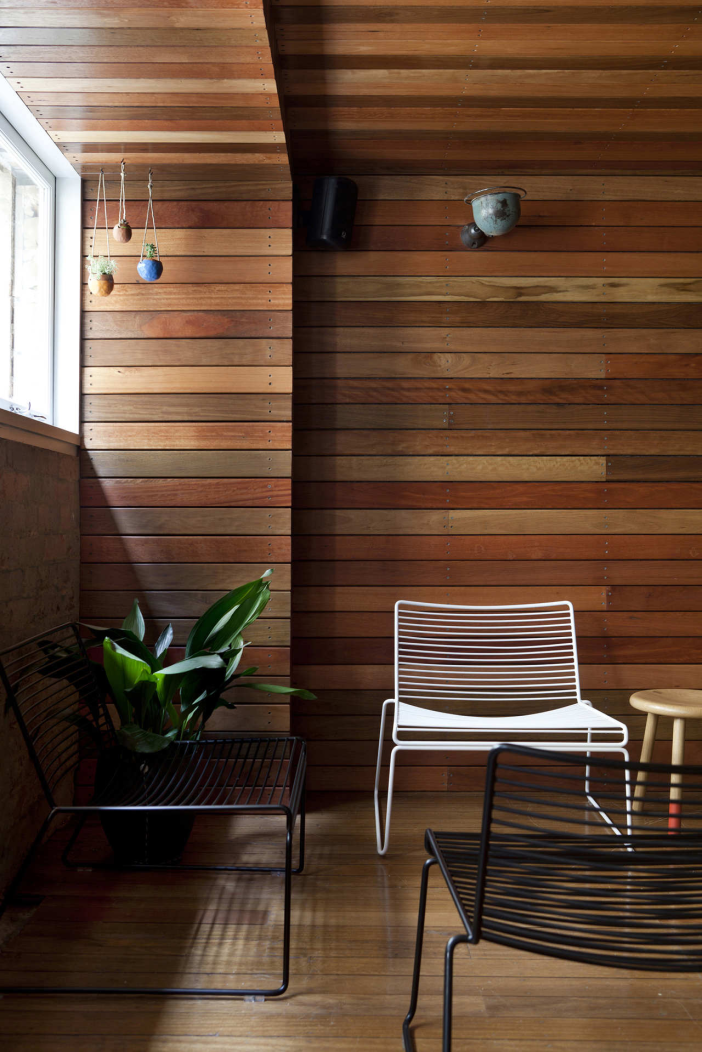 Roughly rectangular in plan, the floor levels of the bar remain segmented into three levels where each level remains different from the other. The entrance is via a narrow aisle, which leads to a main bar counter overlooking the recessed lounge facing the main street. On the other hand, a mezzanine stands supported by the exposed metal ceiling, right above the recessed lounge, thus giving a double height ceiling to the main bar counter.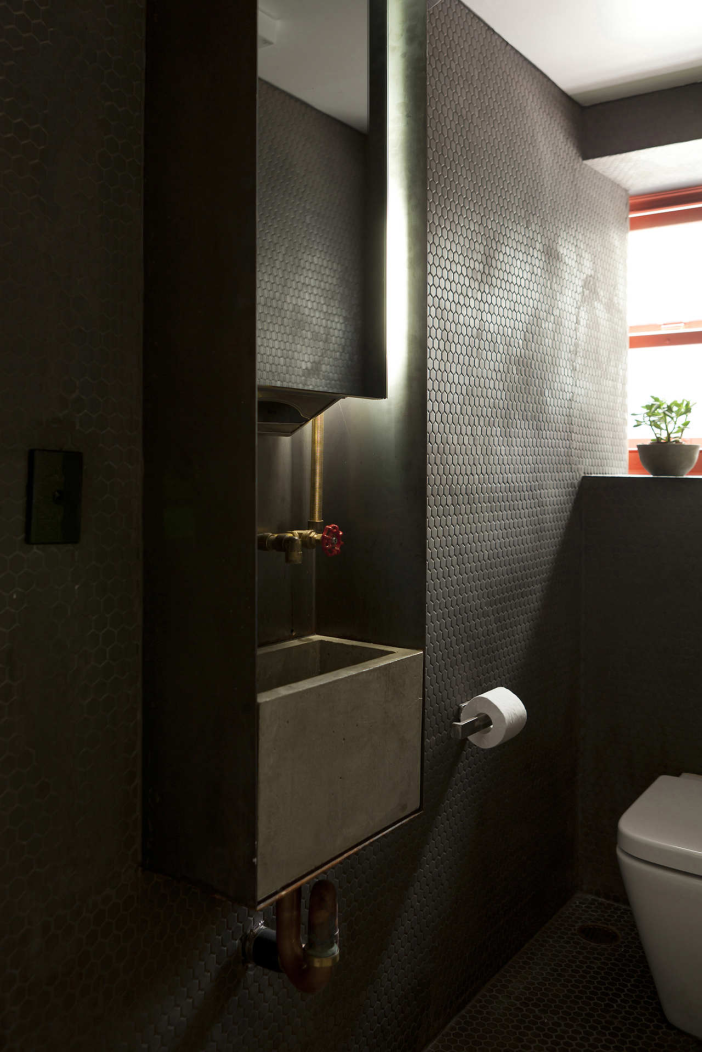 As the concept relates to a vintage rustic theme, the accessories and interior décor resonate with a black powder coated finish railing, which acts as the support frame for the lounge. Additionally, the u-shaped lounge, with black leather upholstery and metallic legs, wraps up the periphery of the recessed floor, thus creating a warm and cosy focal point, for the bar.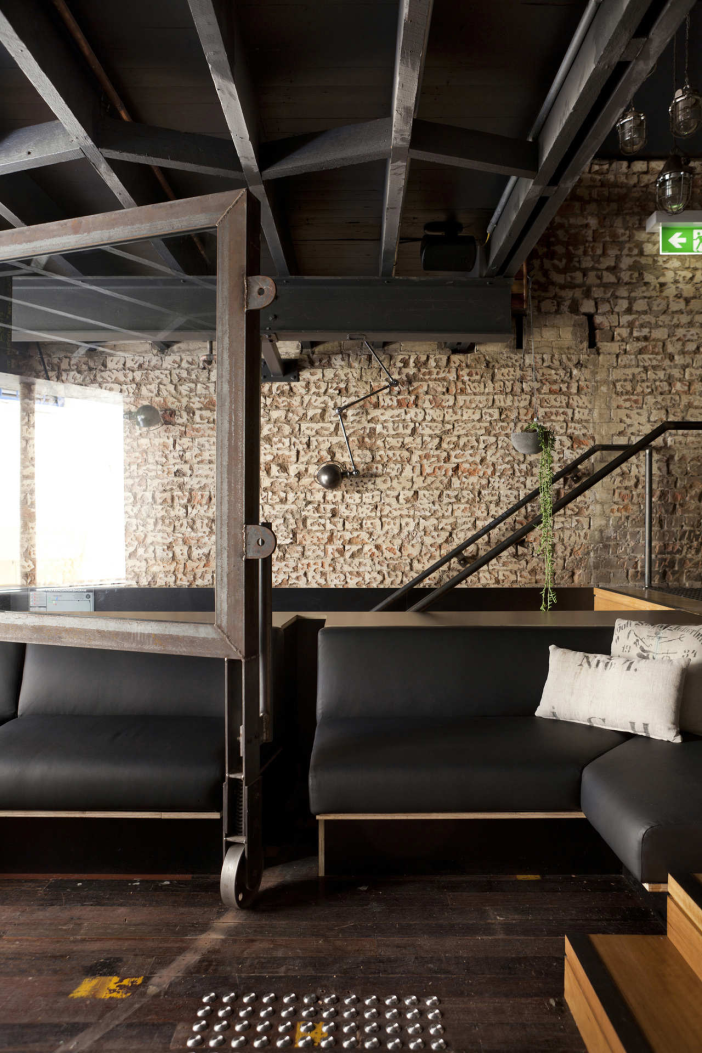 On one side, the exposed surface of the brick wall, with its warm red tones, creates a quaint old town look, with the black metallic frames running across the ceiling while the white fibreglass wall, lit by cove lighting, creates a stunning backdrop for the play of light and shadows offering awesome lighting ideas.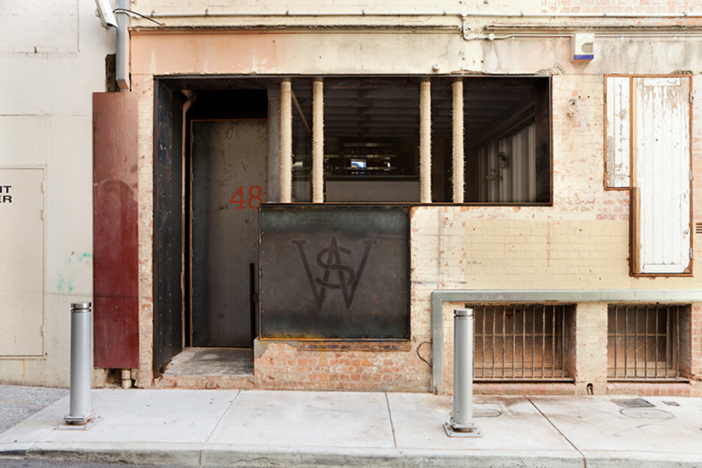 The bar counter table is set in a matte concrete finish, with a tiled counter top, for a more vintage-inspired look and is co-ordinated with steel coated bar stools, for a more sleek and cold, icy décor. In particular, the use of different shades of wood from dark walnut brown to honey washed oak, the bar resonates a cheerful ambience, by the woody texture of the feature wall and floor. To top it all, the rugged character of the bar, is quintessentially a classic vintage, portrayed in a modernist way.
Photos  By : Alicia Taylor