Initiated as a suggestive proposal to build a dressing room on the garden, Architect Nubiola came up with a blueprint of the design that stands in a residence at Tarragona, Spain. As suggested, the room would act as a dressing room to change swimming suits and to clean up during winters.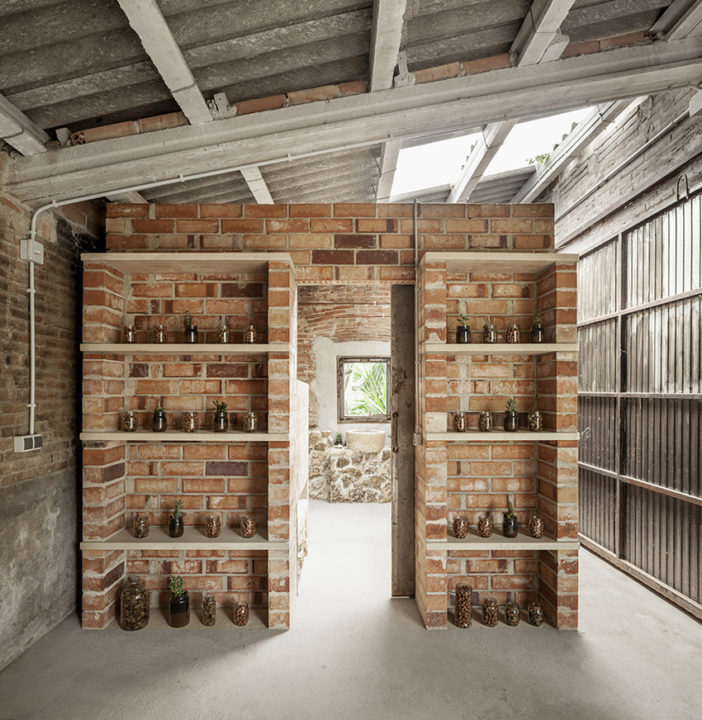 Additionally, a storeroom is in place between the residence and the water body, which stands assembled with reclaimed brick walls and a metal door. The storeroom, stocked with gears and gardening tools, has a small cubbyhole for storing dry nuts, as well.
On the inside of the dressing room, a clear strategy on efficient usage of space in juxtaposition to the external site and exploitation of the available resources spearheaded the design process. These factors aided to generate a similar kind of space that directly relates to an outdoor area.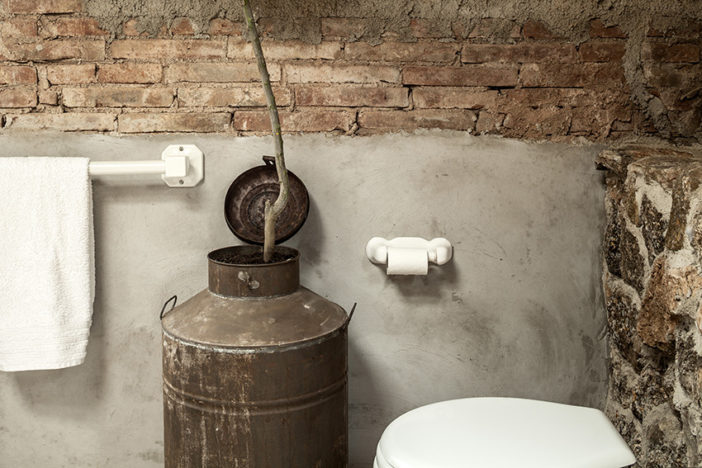 To begin with, the existing walls from the storeroom stands punctured with openings for a trellis mesh and the need of a roof and floor steer clear from the design, to keep the interior rustic and natural. Even more, reclaimed brick walls stands used for building storage cubicles and shower units along with wooden seats for the dressing room.
For the materials, the use of locally available resources was put into the task such as stones, wood, brick walls, and for the showering unit, a traditional system is introduced for the dressing room offering rustic design ideas.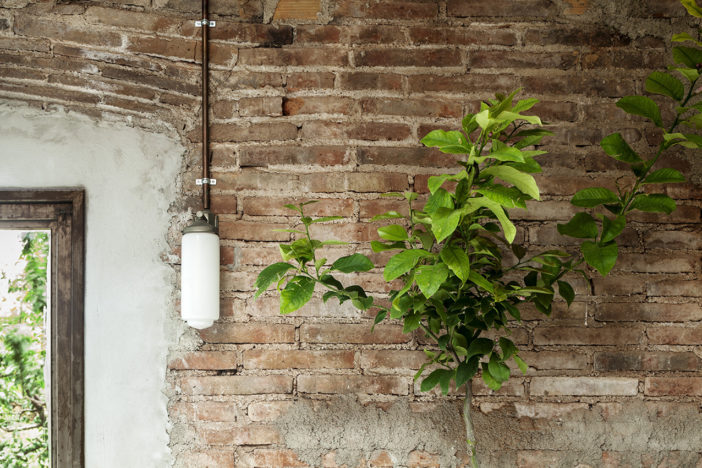 In essence, the dressing room for the residence perfectly matches with the external garden and is unique in construction using left-out and worn materials. The need to reduce, reuse, and recycle is a concept that is completely adhered to in this project and is a novel way of utilising an outdoor space.
Photos By : Adrià Goula