"Upbeat design" is the picture-perfect expression for the chic and swanky Pop-up Café, designed by PYE Architects in the middle of Bangkok city in Thailand. The café handles a mixed-use spatial concept of an exhibit-cum-bistro themed food joint, targeted to bring together artisans and their product designs under a distinct roof.
At the Pop-up Café, the exhibit of creative products belonging to various periods and styles stare for attention and innovation, thereby encouraging and promoting the work of fellow artisans. Products such as bespoke furniture, miniature figurines, sculptures, and books are the major limelight stealers, besides the delectable cuisines and beverages served at the café.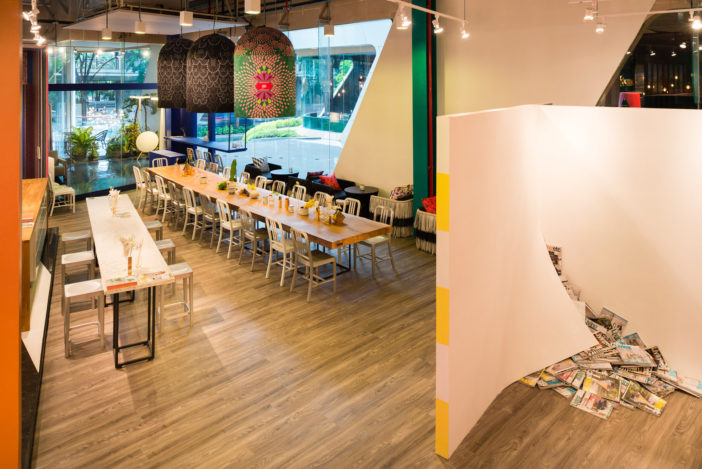 With a more home-alike character, the Pop-up café rustles comfort, ease and warmth, where artisans share knowledge, ideas and learn from others in an enthusiasm filled environment. The place brims with design notions that reflect the ideology and character of the artist and their designed product. With a seating capacity of 60 diners, the café spells out of the box cuisines that are equally rich and scrumptious like the products on display.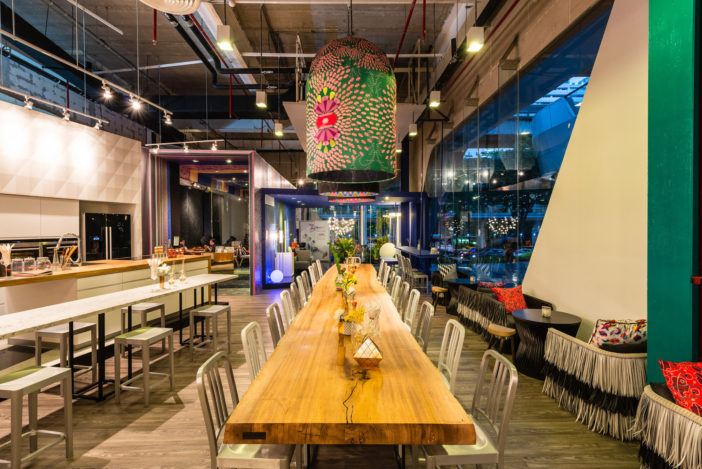 Furthermore, the interior décor is lively, energetic, and boisterous, with a vibrant palette of funky colour shades in a myriad of patterns over the walls, ceiling, and flooring. Divided into nine sections, the café alternates between various styles such as techno art, vintage classic, modern, renaissance and many more in a seamless manner without a glitch. Each section comes alive with its set of artistic products designed by an artist, displayed in an attention-grabbing manner.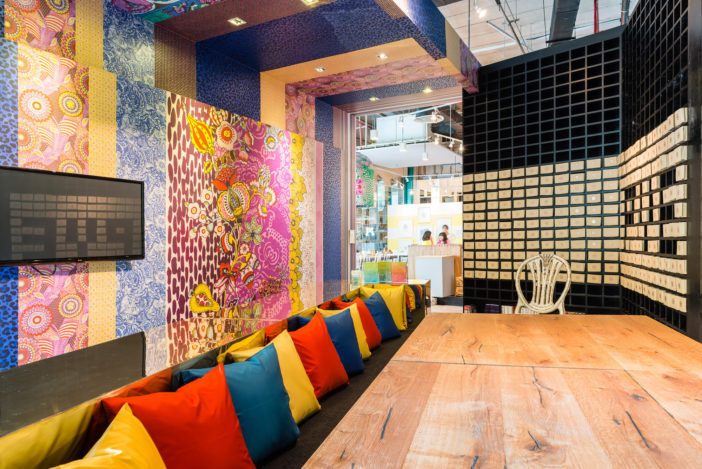 In all of these, the overall plan of the café, expressed by the golden ratio, gives the utmost thought to scale and proportion that result in a well-structured and composite arrangement of spaces. Behind, this dynamic and charged up café, there is order, balance, rhythm, pattern, and harmony that unite art and people in an exuberant manner.
Photos By : Courtesy of PYE