Built by Wolveridge Architects, the Northcote Residence in Melbourne, Australia is an existing home that called for renovation to the rear storeys of the house. The existing house was poorly lit and had smaller cramped spaces. It was necessary to build an additional storey to connect with the existing home, such that the house is made large with multiple functions for a growing family. Before the construction, the existing house had an internal brick facade that followed brick lined flooring, connecting the new extension with the existing house.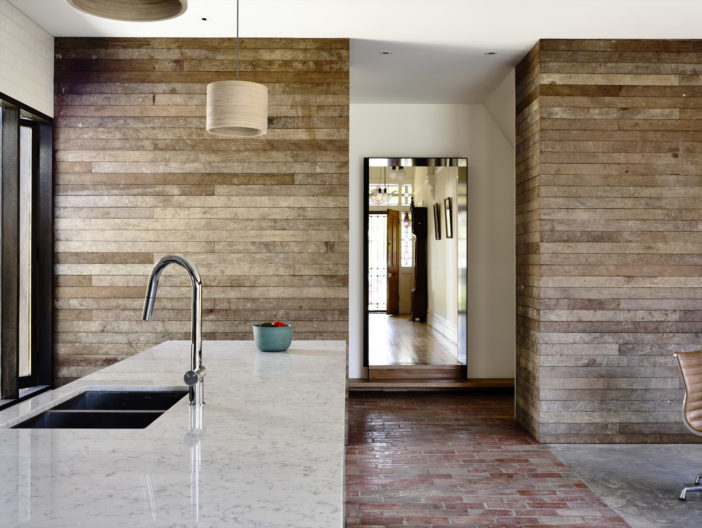 The existing house needed to expand out and feel more spacious, and that called for openness towards the south end of the home, where internal courtyard bridges the old with new. Looking at the old house, the materials have been chosen to represent the warmth of the existing home, porcelain tiles for the kitchen walls, rustic wood finish for the dividing walls, slate stone for the flooring, and brick walls for the backyard. Not to forget, the clients also needed a wine cellar and it was appropriately planned and designed at the sub-ground level near the still pool.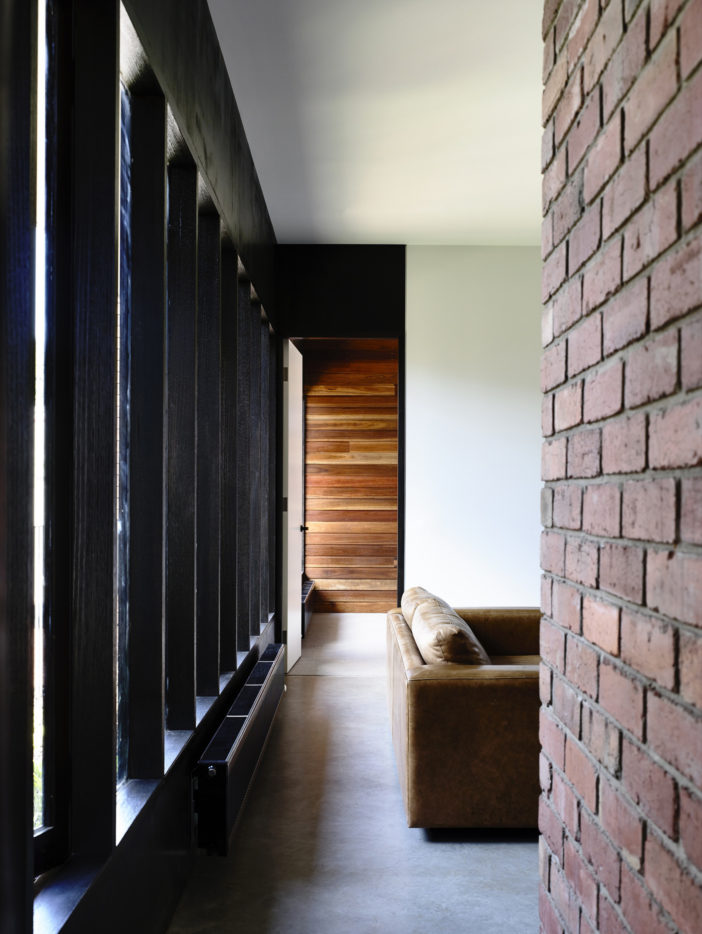 With the new additions in place, the house is now open to more sunlight, air and has a sprawling courtyard that opens to the sky. The key elements in the design were the choice of materials, the continuity of spaces, and the extension of rooms for multiple functional aspects. With incorporating passive design ideas and features, the house is well insulated, with a double brick wall and has an external heating and cooling feature to block the sun's rays during the day and facilitate permanent cross ventilation for the house. On the whole, the house sums up to be a green standardized home that perfectly meets the growing needs of the family.
Photo by :- Derek Swalwell