Designing a forest shelter, at Bertrichamp in France, the Studiolada and Yoann Saehr Architects planned an accordion-like canopy to amuse and educate children at the Meurthe turf. Essentially, this manmade turf is a mulch region made up of undersized wooden logs built by the local community and the architects.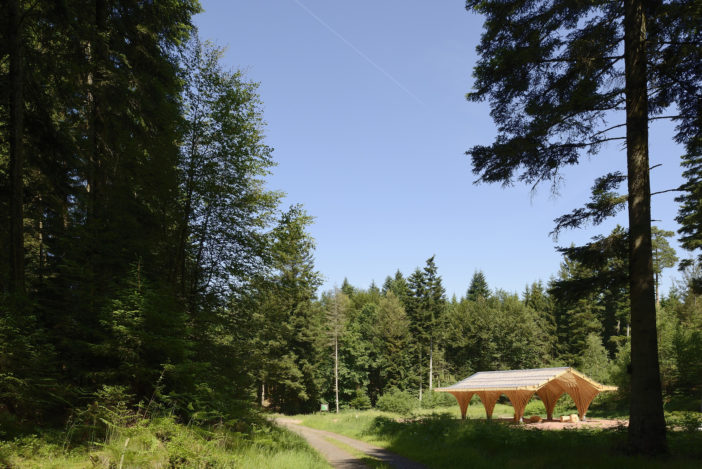 Moreover, the shelter entirely constructed using hand tools by local carpenters and wood workers form a wave like structure using slender wood sections. It is a creative battle against the conventional means of woodworking to arrive at captivating and absorbing designs with wooden logs thus offering innovative design ideas. As a result, the wooden shelter, with alternating voids, allows light and air to circulate against the background of the turf.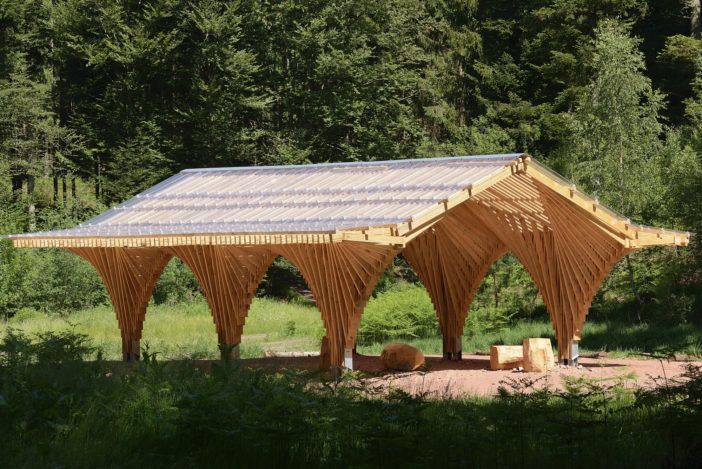 At a closer look, the assembled structure, using worn and used wooden sections, forms a webbed framework for the roof. Conversely, each member of the wood section conjoined to the alternating plank of wood increases the strength and rigidity of the roof. In other words, the strategy of placing the wooden joists and columns lends a direct impact to the overall structure of the shelter.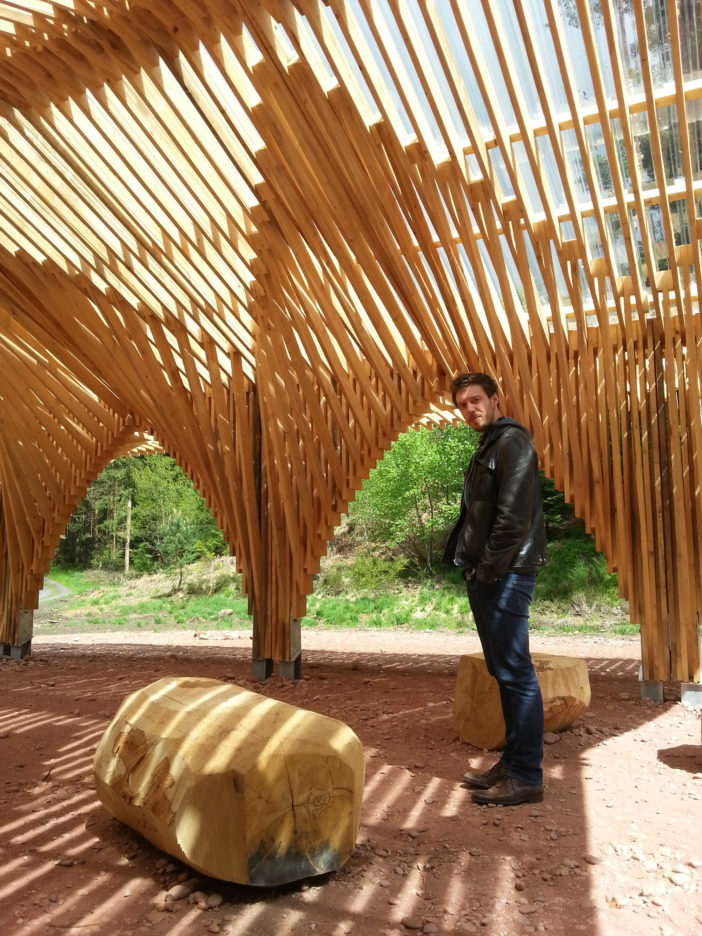 Alternatively, a uniform distribution of weight balances the tensile wood structure, which is quite rigid and yet flexible in appearance. In addition, the use of arch and diagonal column struts with latticed sections aid in supporting the roof formwork. For all of these to work together, a careful analysis about the supporting buttress members stands calculated to avoid mishaps during and after construction.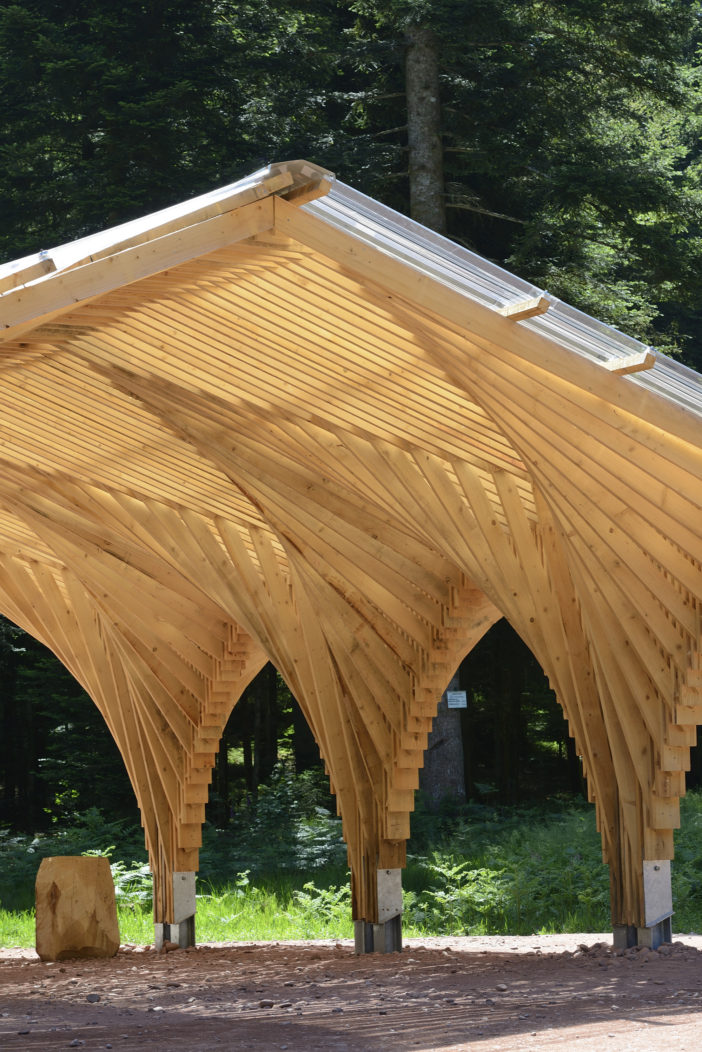 Finally, the architects used three conventional types of bracing supports, namely the horizontal, vertical and cross diagonal for increasing the strength of the shelter formwork. In essence, the forest shelter is a combination of multiple support systems that uphold the roof and the retaining lateral formwork of the structure. At its completion, the shelter is truly a fascinating woodwork, in a rather complex and defined manner.
Photos By : Christophe Aubertin, Nicolas Waltefaugle, Thomas Lecorguillé