Designed by Innauer-Matt Architekten, the House Feurstein is located near the tranquil and serene village in Schwarzenberg, Austria. This site is typical woodland, which enforced the need to conserve and sustain the green trees in and around the area. As a result, the overall character of the house is modest in juxtaposition with the green woodlands offering amazing eco–friendly design ideas.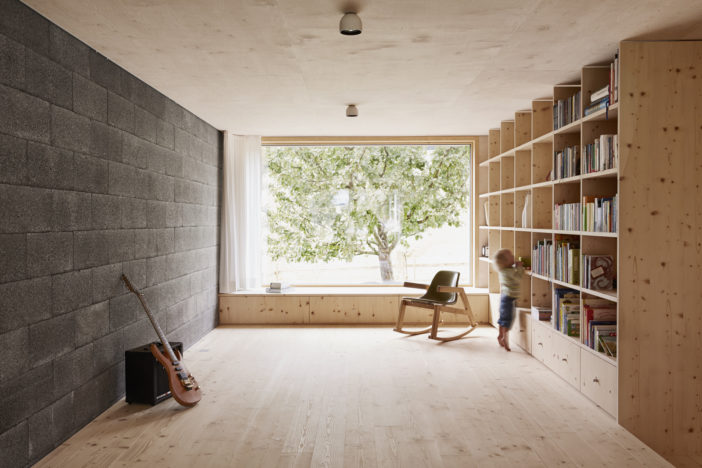 In terms of orientation of the house on the site, it posed many a challenges to the initial phase of design, which resulted in an innovative spatial solution for the house. This solution envisioned a section of the house that would seamlessly fit with the envelope of the existing structure.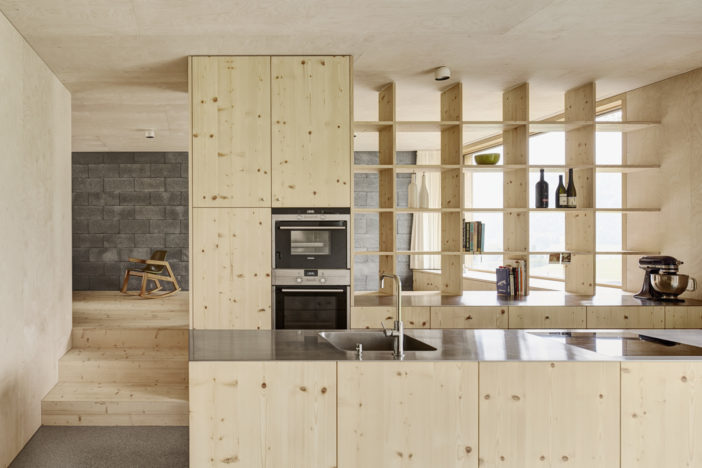 Considering the brief, the existing house needs extensions to make room for services and to enlarge the internal space with additional shared storage for both the kitchen and the living. Inside the house, the kitchen and the family hall act as the main central structure, with varied height differences and so is the composition of spaces. Interestingly, the visible height difference, for both the rooms proves to be an advantage and aptly used to provide connecting steps with an open shelf that divides the space and unites them visually as one.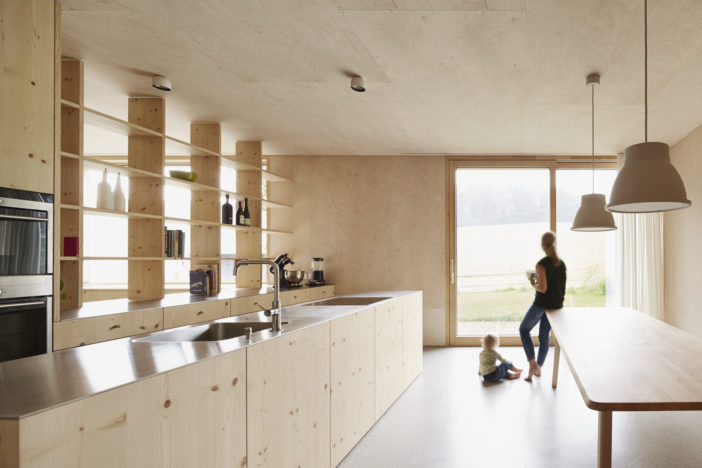 With the extended service areas in a position, the elevation of the house retains a more cultural and sophisticated look, which highlights the cladding from spruce tree wood. In other words, the choice and use of materials retain the charm of austerity, which resonates throughout the house. Nonetheless, the use of materials such as reclaimed wood, stones, and concrete proves to be a vital part of the design, which brings out the warmth and humble look of the house.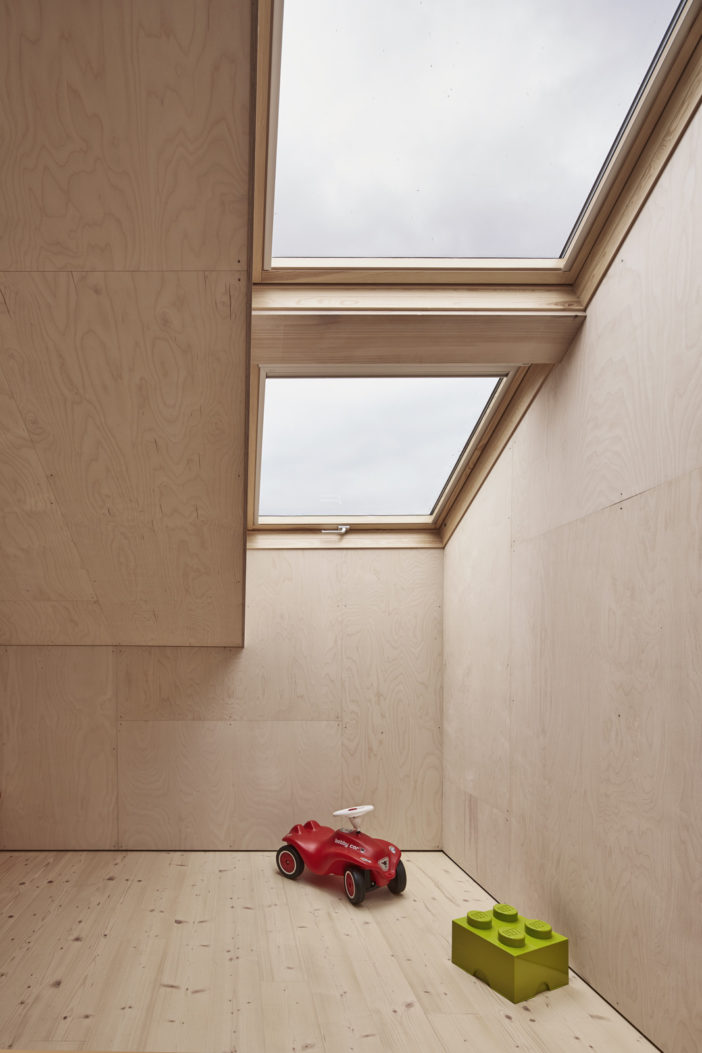 Altogether, the extension of the house furnishes additional space, required for a family in a way that reflects the surroundings and bridges the house with a serene and unperturbed nature.
Photos By : Adolf Bereuter