Designed by Felipe Combeau and Pablo Alfaro, the single level home, House Nº1 in Curacavi is conceptualised using the centrifugal arrangement of spatial planning in the hillside of Chile. Surrounded with shrubs and stones, the house is designed on a module of 14mx14m in a squared layout that is well laid out on an irregular site. Besides, that the site has some of the interesting landscape features and contours that have been put to use, by the architect while designing the internal spaces.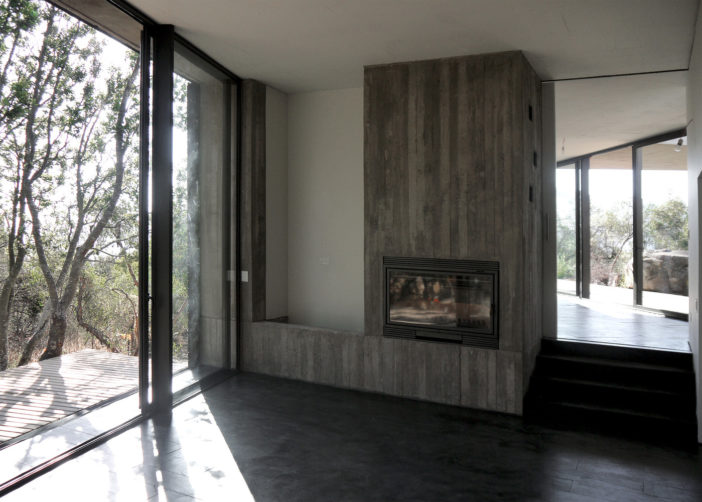 There were 3 major considerations that helped in visualising the home design and meetings the needs of the client. First, they had to consider the position of the home on the site, which determined the views and foundation bed for the home. Secondly, the passage leading to the home and its exit was to be fixed, so as to clearly arrange the internal spaces using the centrifugal layout. Being a squared layout, the internal walls were placed at a strategic angle that resembles a centrifugal motion and this in turn helped in regulating the micro climate of the home. The need for external air conditioning units was reduced as the placing of the internal walls, and passage leading to the home allowed a fresh lease of air and gave a comfortable living space.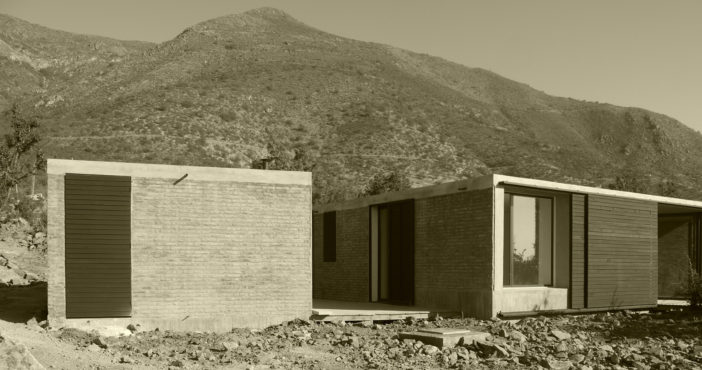 Thirdly, the house is all planned on a single level and is built using double masonry walls that help in better insulation and keeps heat at bay. The roofing structure is again made from the concrete slab and the internal walls are constructed using handcrafted bricks. They are left unpainted to lend a natural transition from the external landscape background and render a rough natural texture to the interiors. On the whole, the House Nº1 in Curacavi is an expressionist home that portrays the changing landscapes and reliefs of Chile.
Photos By : Felipe Combeau