Conceptualised and designed by Biasol Design Studio, the Jury Café, is one of its kinds in the Melbourne vicinity near to the village of Pentridge in Australia. A snapshot at the history of the village unveils the Pentridge Prison, abandoned in the late 90s, which later turned out to be the location for a café joint.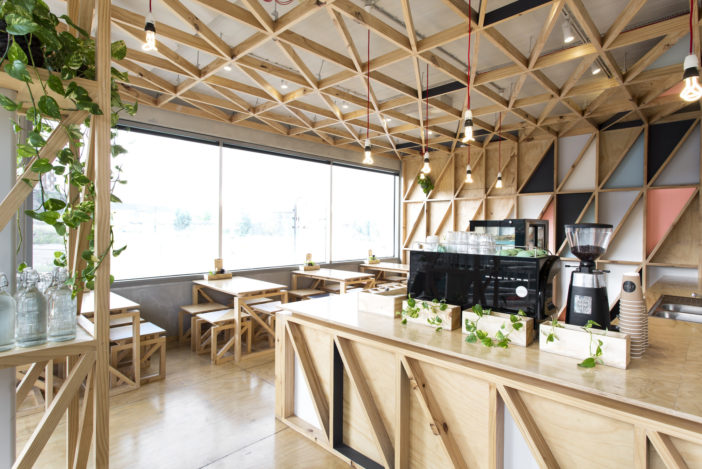 Reflecting over the design, there is liveliness and warmth in the décor of the café that portrays an altogether different aura, which blurs away the bygone past of the prison. Likewise, equally important is the design details that brings to light, the subtle look from the past. In a way, there is a fine balance between the past and present, where the use of timber with geometric patterns complements one another.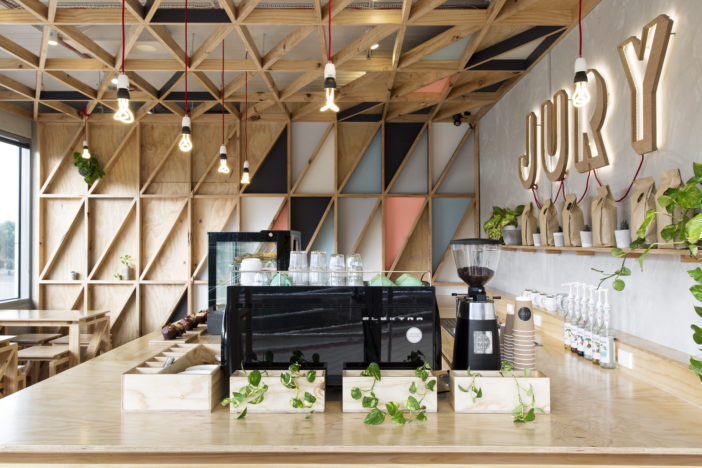 Again, the composition of bluestone walls in juxtaposition with vibrant shades of pale crimson brings out a triangulated geometric pattern bordered by honey washed timber sections. It is a repetitive pattern, found all over the café décor that accentuates, the different shades of colours at the backdrop, whilst elevating the timber sections, just like a framed portrait.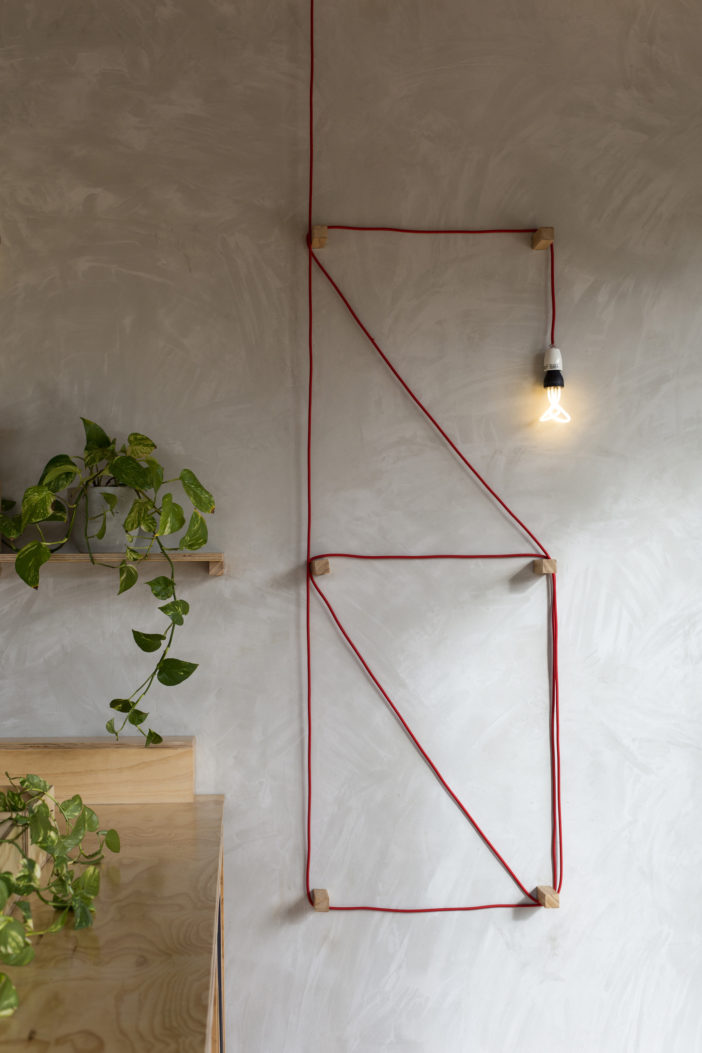 Moreover, the choice of raw materials such as timber, concrete and reclaimed wood for the café is worth mentioning, as they are durable, cost effective, and structurally stable for the décor.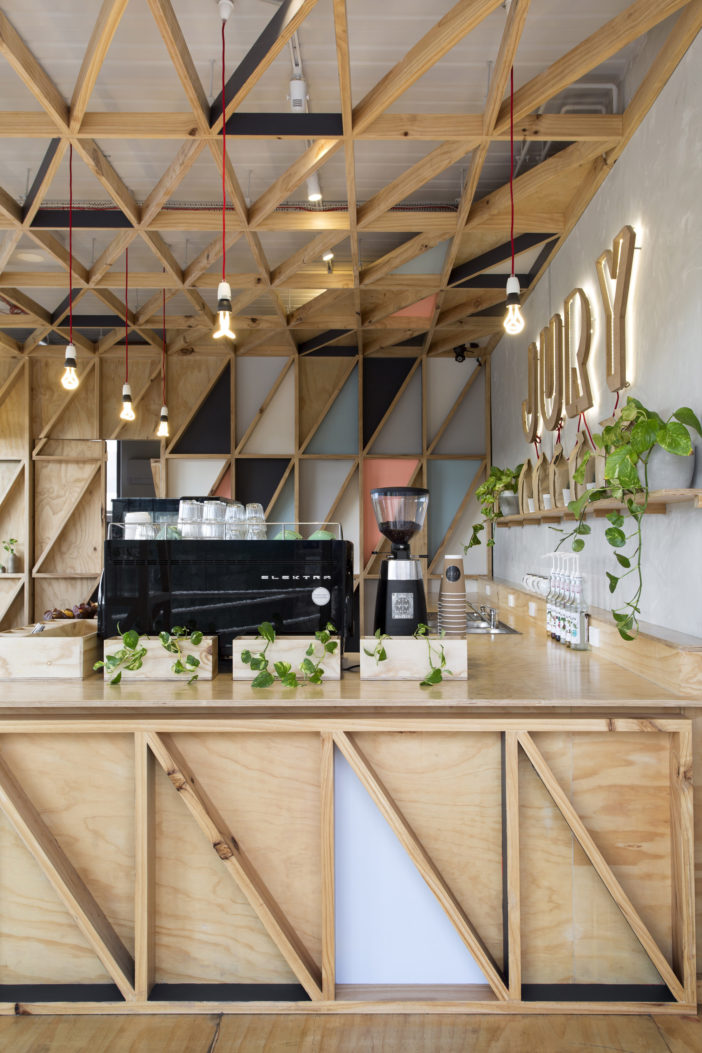 Furthermore, the addition of bespoke counters and chairs, designed using natural materials, throw a warm and inviting ambience to the café, which stands out as its signature element. Additionally, greenery from potted plants brings in nature and liveliness to the décor that softens the timbered look of the café.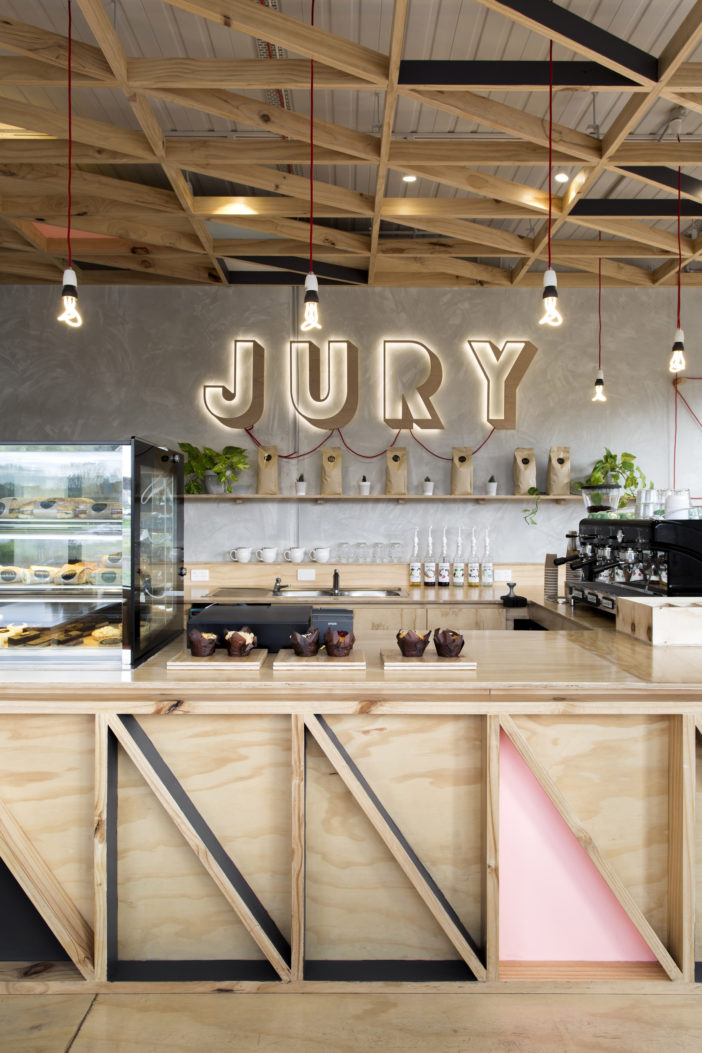 Largely, the essence of the interior design is to breathe new life to its dark past and establish a new beginning that await to see fun-filled moments in the café, allowing people to gather and cherish the times ahead.
Photos By : Martina Gemmola