Talking of refurbishment, the Kessel-lo House re-modelled by Nu Architectuuratelier in Belgium is all about clarity in design. Without overdoing, the architects have played, with the existing elements in the house, to evolve a new identity that fits with the design ideas and requirements of the client.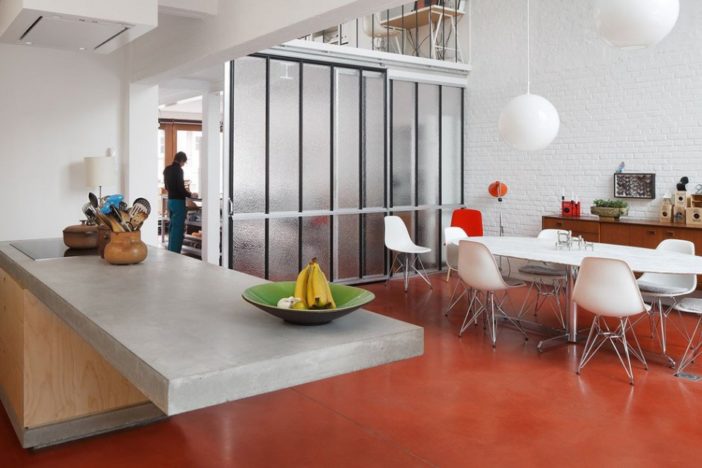 The frontal look of the facade is retained to blend with the neighbouring houses, whereas the rear end of the house has been re-worked with stained black cedar and placed diagonally which is visually befitting to the house. Inside the house, the existing double ceiling height has undergone minor alterations, with an addition of a mezzanine floor that comfortably makes space for a casual living lounge.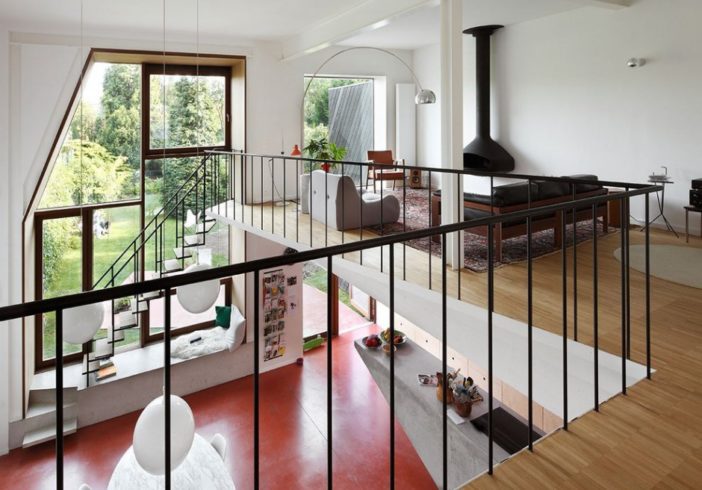 Typical full height facade windows have also been retained but re-assembled using prefab metal frames into the small frame windows. The use of a fresh coat of white texture paint over the exposed bricks and the mezzanine wall seems to seal the difference between the existing materials. Besides, gleaming laterite red flooring blends with the white decorum of the interior walls, and softens the edgy look of the wrought steel iron railings of the straight flight staircase. The flooring continues all the way to the backyard of the residence, minus the glossiness owing to its unpolished look.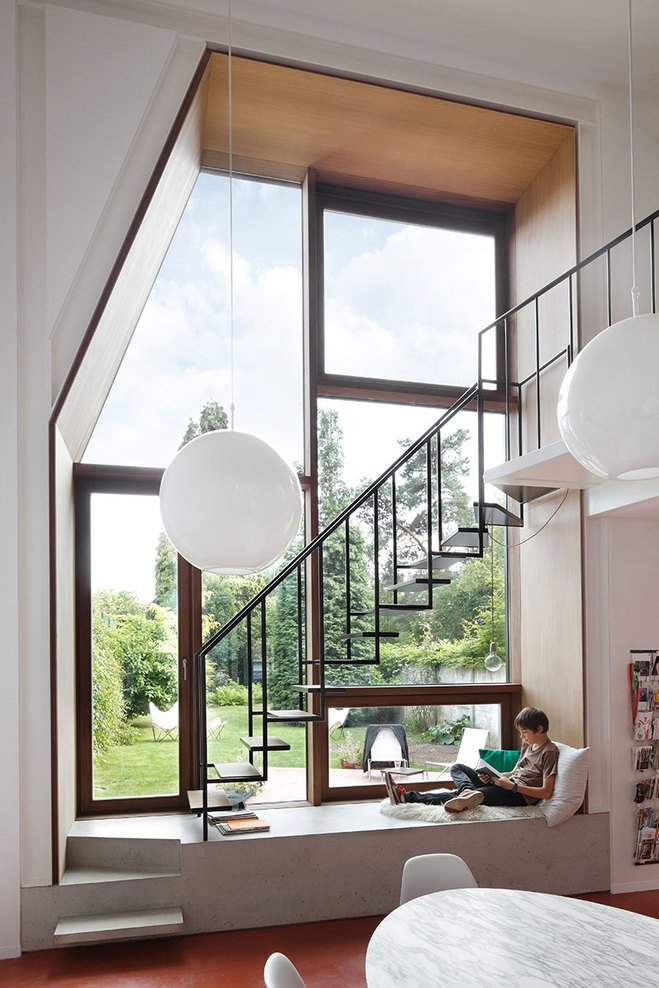 Inside the house, a fabricated white screen divider separates the dining and kitchenette from the entrance lounge, which is much like a multi- utilitarian room. Additional features like a concrete cantilevered slab for the kitchen working counter adds a rustic look and feel to the semi modular kitchen unit. The arrangement of furniture, cabinetry details, cedar wood for the mezzanine flooring and window siding and oxidised hanging lamps renew the bond between the existing spaces with the new décor.
Photos By : Stijn Bollaert