Designed for toddlers aged below three, the "Kleinerdrei," by Parat, is a multi-purpose shop, with versatile display boxes for food, clothing, and playthings alongside a mid-wife training room and a reading room for participants in Hamburg, Germany. With innovation and creativity, the concept of "less than 3"materialises in the décor with a horizontal wood box, painted in bright yellow, which runs around the periphery  of the shop, at a height of 90 cm from the floor. This height is an accepted standard for three-year-old children, which allows them to explore, touch, and play with the toys and knick-knacks placed on the yellow wooden base.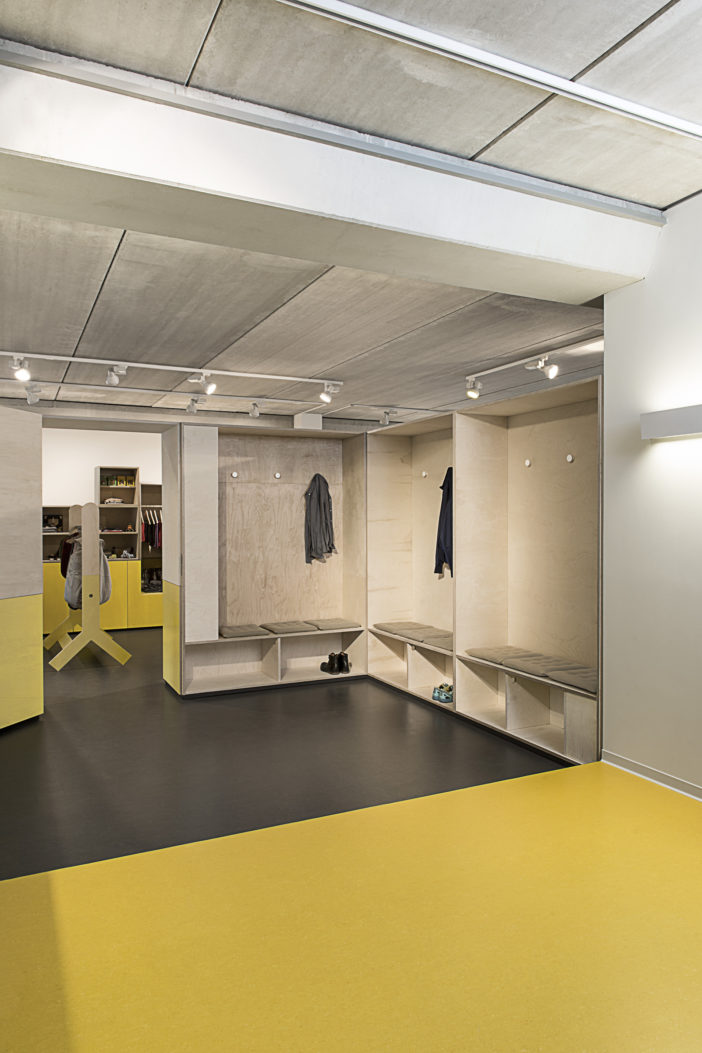 In addition, the yellow wooden base keeps the child engrossed with activities such as wriggling inside a tunnel, playing with dolls and identifying shapes and colours on the vertical plane, along with peek-a-boo holes. This initiative is a vital aspect of the shop to fascinate children whilst the adults explore the products on display with an ease of mind. Moreover, the products kept on display above the yellow base in stacked wooden cabinets are safe, out of the reach of children and hang from rails fitted inside the shelves.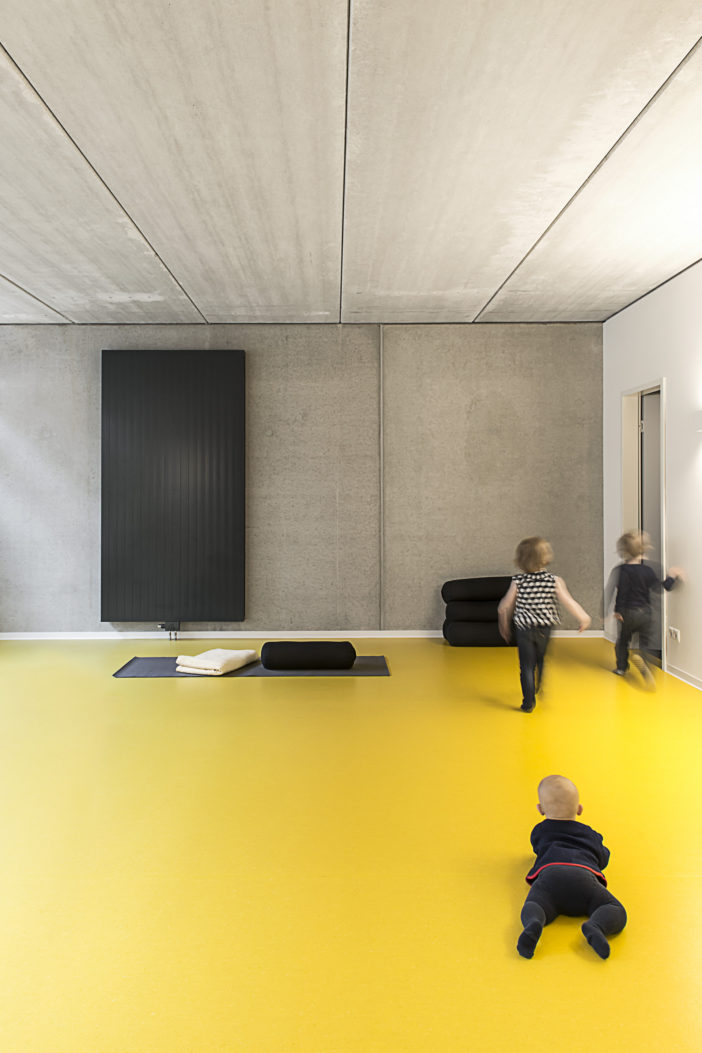 Likewise, the shift from the yellow base to the product display shelf emerges through the change in material from Birchwood to crude plywood, which signifies two different environments in a commonplace. In addition, the shop has a yellow carpet floor whilst the training room is a grey shaded, rubbery textured floor and good for maintenance and practise sessions.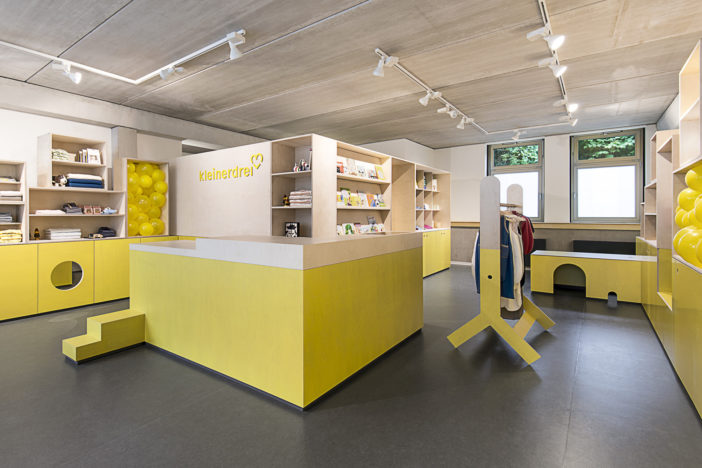 Furthermore, a high wall that divides the space into two partitions the shop and training room for various functional purposes. In addition, the partition wall serves as a backdrop for the logo towards the shop and provides a seating corner and rack for stowing away coats. To sum it up, the interior décor is subtle and centred around children, with a versatile use of colour, texture, and furniture in an innovative manner.
Photos By : mfruscella & dmanduzio