Kocka Bar designed by MINUSPLUS is more than a cubic structure in the entertainment city of Budapest, with its clean white stucco facade that is very inviting on the inside with its black and grey décor. The bar, itself is a century old workhouse, which was restored by the architect and clubbed with several other amenities for entertainment and leisure that cater to a wide section of the crowd. Besides having a full-fledged serviced bar station, there is a café along with a restaurant and a club that are designed on 3 different levels with a basement for the wine cellar and washroom.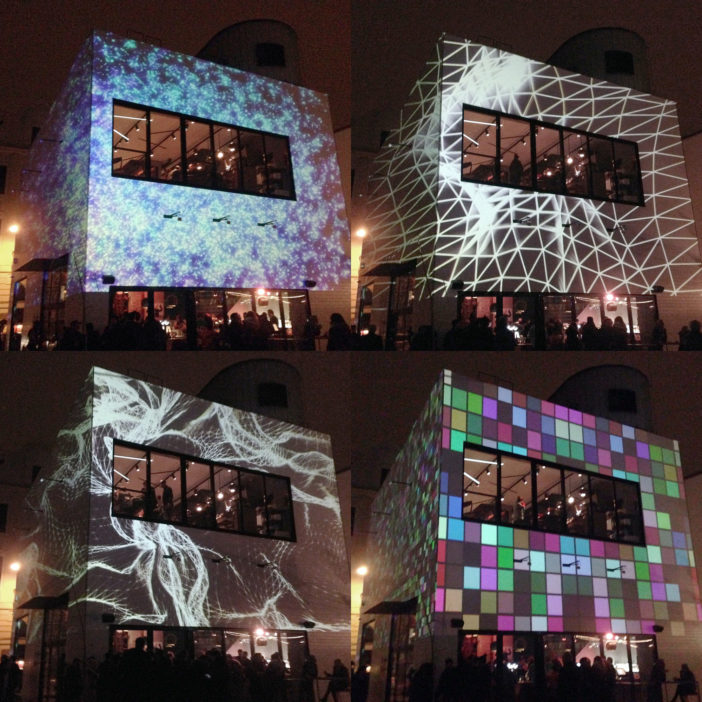 With a design that is more inclined towards portraying a fine dining experience, the café and the bar are planned with an open layout, which brings out the spatial depth of the interior. As the building stands related to a historical period, the utmost care has been taken to leave the exterior structure untouched, whilst the interior décor for the bar was designed from scratch. The layout of the plan is structured around various levels, by means of a flamed finish granite stairs that run vertically from the basement to the rooftop terrace floor, with multiple seating arrangements.
Moreover, the use of black and grey shades for the interior décor along with white tiles cladded over the walls resonate the choice and use of materials that bring back memories of yesteryear and yet is cool and haute with the present trend. Also used are the customised wooden tables and highchairs which complement the new age look of the bar and café. The facade is kept simple to woo the public with its cube structured outlook, which relates to the historical past and also as a new age landmark of the present city. On the whole, a classic twist with a new and inspired design that is unique, creative and trendy, the bar is here to stay for a long time.
Photos By : Tamás Bujnovszky, Bertalan Soós