Like a jewel hidden in a treasure, Le 205 by the expertise of Atelier Moderno is a peculiar house with adept spatial design context that stands exceptional, among its commonplace neighbours in a Canadian district of Mile-Ex, MontrealQC.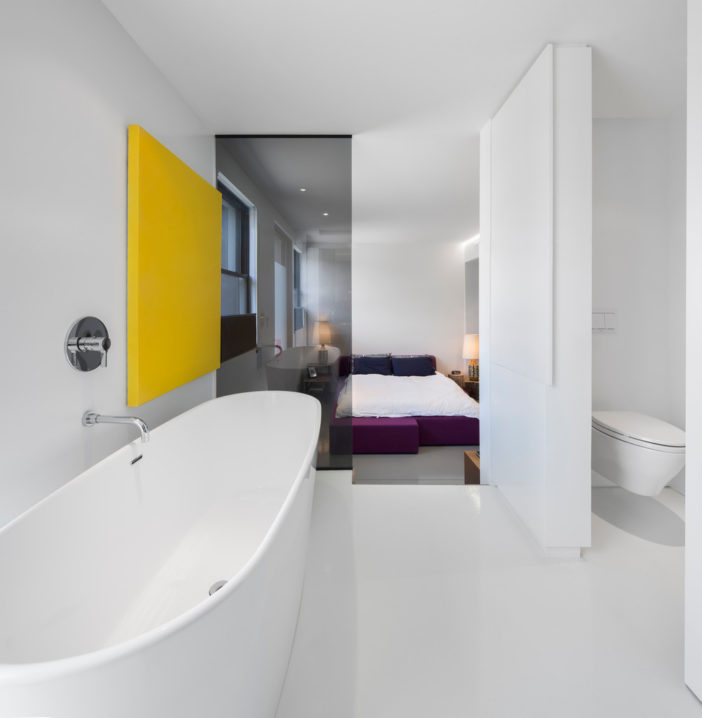 A quintessential modern day building with recomposed facade, full-height steel door, and large windows; it exhibits a safe and eminent design all through the stretch. Moreover, walking down the single stringer staircase, a wide corridor extends along the north-south axis and opens into a linear progression of rooms with tinted glass partitions.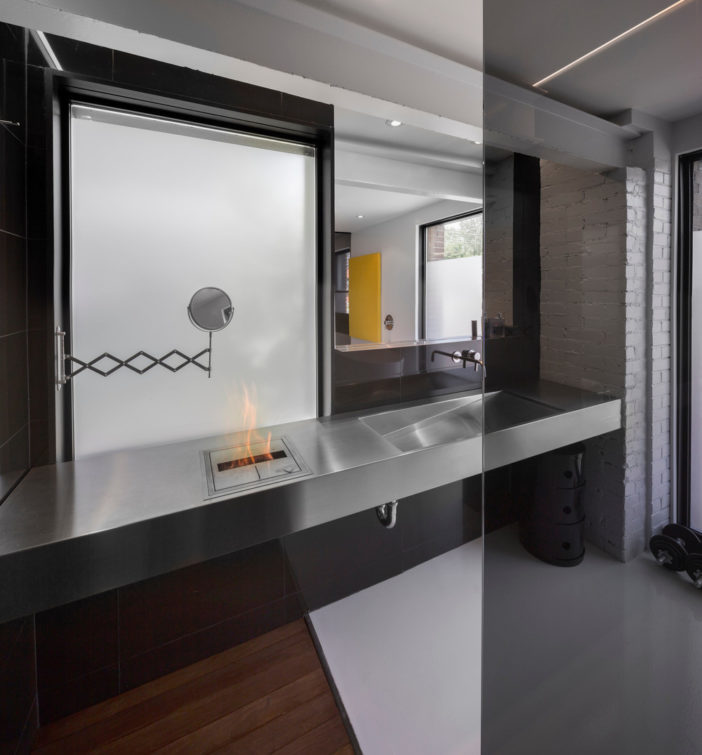 Furthermore, the minimalist artisanship of the common area includes a cosy living room with a sumptuous sofa, with soft accent pillows and a corner desk. Adjacent to the living room is the dining room, thus making it a comfortable spot for casual breakfasts or evening coffee.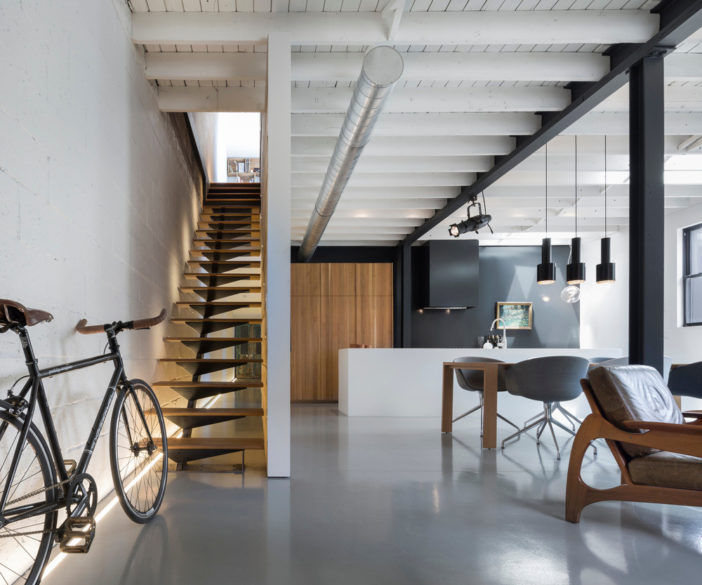 Similarly, a homey and high-functioning kitchen, with gadgetry appliances, keeps its modernity with sleek and elegant looks. On the other hand, a glossy stainless steel cooking unit, with a large Corian counter and a monochromatic storage module makes the generously sized table in solid white, an attractive feature in the kitchen.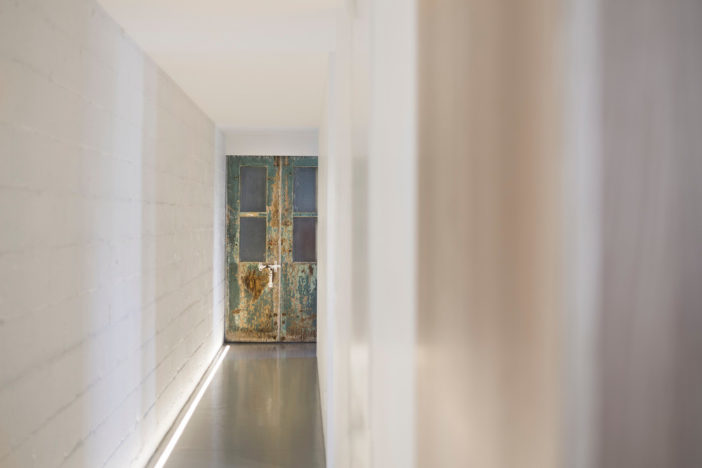 Besides the common area, the interior design includes the kid's rooms and a master bedroom. These rooms are located sequentially and distinguished by a merger of painted concrete and Ipe wood decorations, whereas the private bathtub is made of porcelain, overlooking the barbeque area.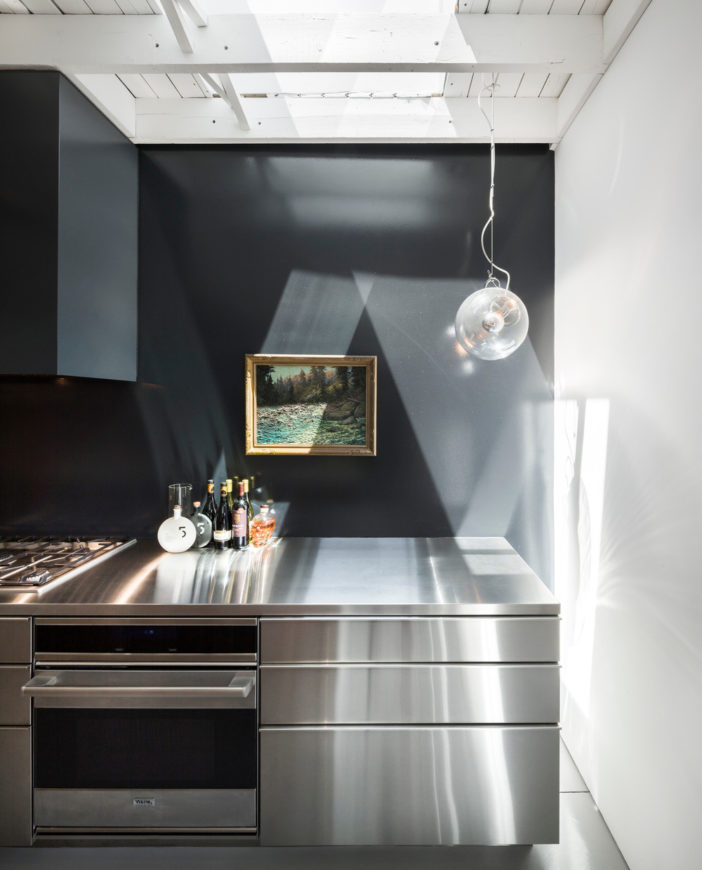 The direct access to the green roof terrace offers both privacy and urban presence, where everyone can go about their activities without affecting others whilst fostering an air of intimacy and affection. The preservation, enhancement and reclamation of a lamp, vintage furniture and other structural elements add richness to the project.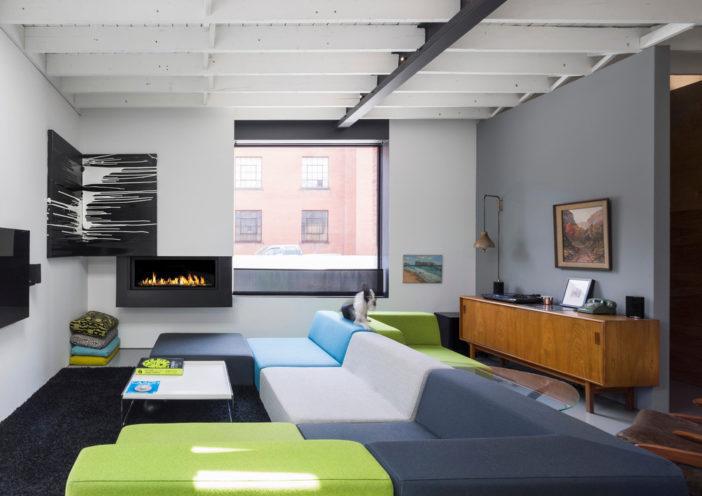 In addition, sustainable features such as skylights, soy-based spray insulation, radiant slab heating, and a green roof make the residents live healthily. For these reasons, Le 205 is a paragon of artistry that gives its inmates, a superior comfort through its well-defined living spaces.
Photos By : Stéphane Groleau