M-Auditorium, a 300-seater gallery designed by Planet 3 Studios Architecture stands based on the study of sound waves and acoustics in the heart of Mumbai, India. This design of the auditorium works on the principle of sound travelling through an enclosed space, reflected by select materials such as the acoustical wood, foam board and sound reverberating sheets presenting some great design ideas to spectators.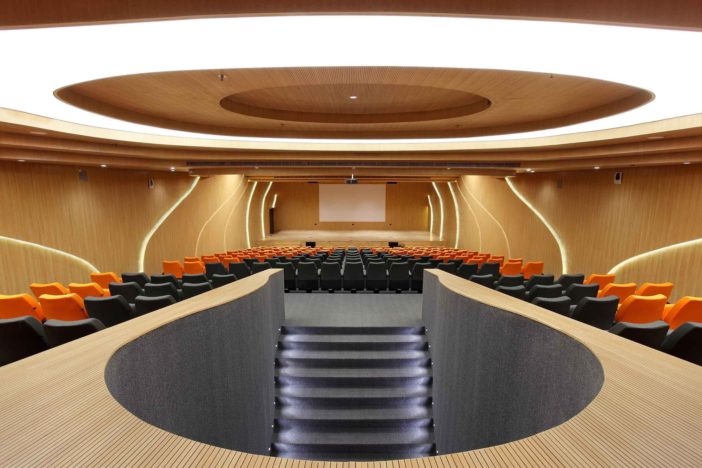 In aid of the design, simulations of wave patterns and experimental case studies brought about a breakthrough for a better and improved quality of sound that travels uniformly and lies evenly distributed over the entire stretch of space. As a result, the spatial aspect revolving around the gallery seating slope, the ceiling sound reflectors along with the use of materials bring about the desired upshot for the auditorium.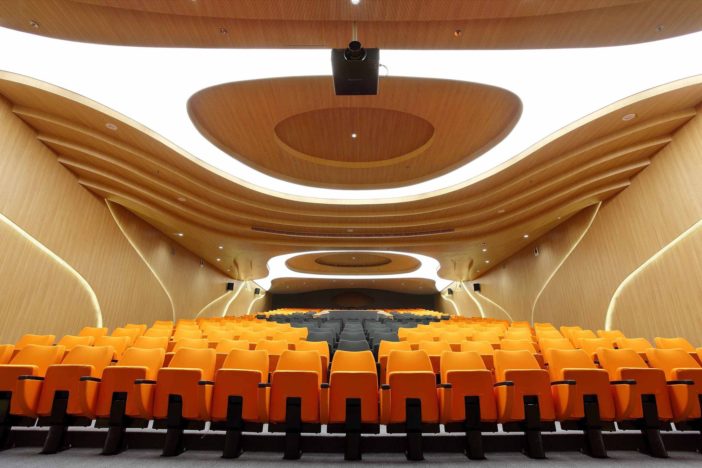 Every inch of the space in the auditorium stands thoroughly checked for external soundproof barriers and has a low scale ratio for the reverberation. Even more, the auditorium uses state-of-the -art suspended ceiling systems, sound insulation panels for the walls and efficient lighting units, all the way from the centre stage to the rear end of the seat aisle.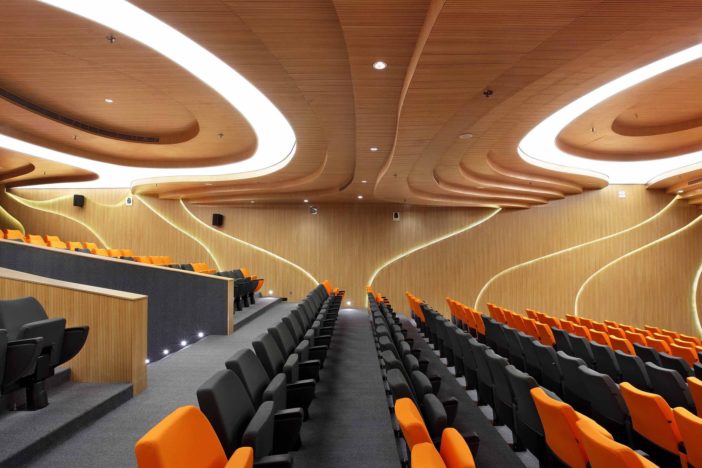 In the light of all these spatial and material add-ons, the contoured curve of the ceiling creates an interesting dimension to the seating gallery. Furthermore, the use of dual tone colours such as bright orange and sober Gray for the seats, arranged in a V-shaped pattern create a contrasting ambience to the symmetrical seating.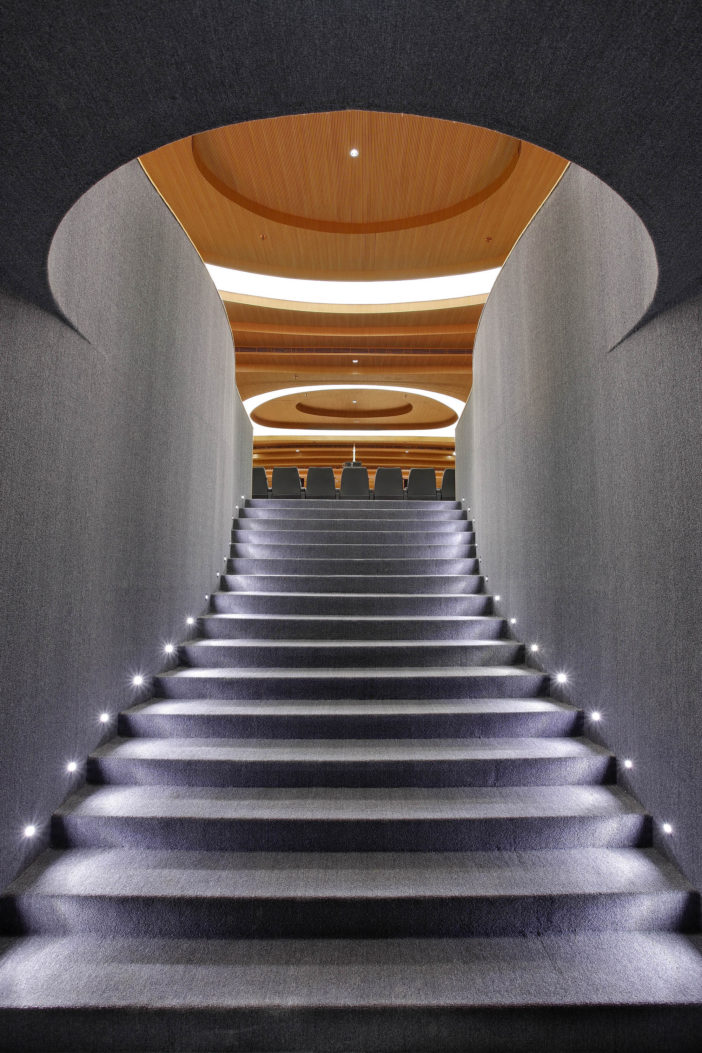 Overall, the auditorium highlights the effective use of technology and explorative side of the sound waves in a more feasible and realisable approach. The use of controlled lighting, sound reflectors, light deflectors, sound absorbent materials and expertise means of spatial design empowered the quality of the auditorium design. In essence, the auditorium displays a thought-provoking design, with a well-planned and innovative style.
Photos By : Mrigank Sharma