Designed by Shinichi Ogawa and Associates, the Minimalist Design House in Okinawa, Japan is a relatively similar concept to 'less is more' and treads on the same path of articulating spaces in an efficient manner. The architects have utilized the courtyard concept to bring out the uniqueness of the design ideas and concept in such a manner that there are fewer walls with zero divisions. Every space or activity is a continued process, which runs from one end of the wall to the other end.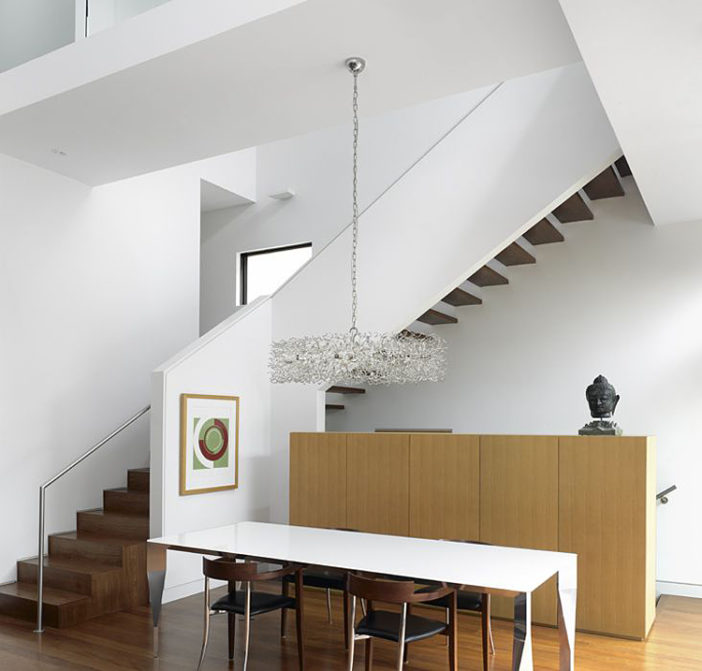 The linearity in design gives volume to the space, where the external courtyard fuses with the living, dining, and bedroom. This opens up the interior realm to the sheltered courtyard, where the spaces enliven the rooms. The second stretch of the room deals with the semi-private spaces such as the kitchen, study, bathroom, and powder rooms. It is all sequentially arranged so that each activity precedes another function without a wall or divider. The only structure that holds the entire space in place is the four external vertical walls and the roof slab. Daylight has been taken care of by filtering in the external light at necessary places.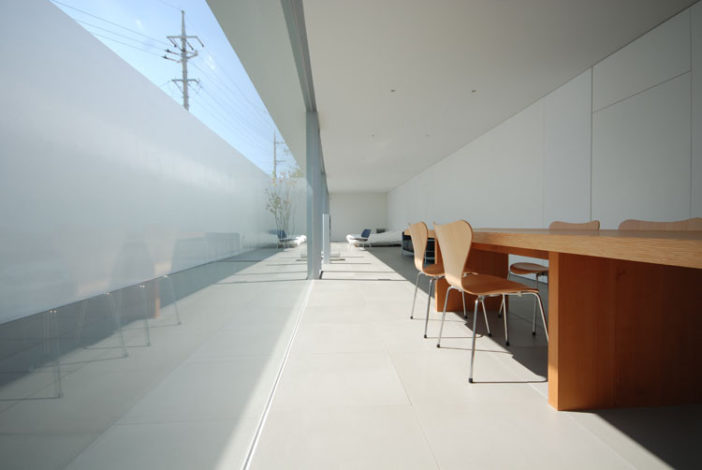 White walls, built in furniture pieces and low seats convey the essence of a minimalist home that otherwise would be a splurge of luxurious accessories. The house is all enclosed as a tight unit, to avoid heat loss and gives the appearance of a solid facade from the external and is void from the internal. It is a play of solids and voids, which is a major highlight with the courtyard arrangement of spaces. Effective space management is achieved by such a planning, and it minimizes construction and maximises space.
Photo by :- Courtesy of shinichi ogawa & associates