Designed by Play Arquitetura, the ML House in Brazil is a renovation project of a very old home and needs to be expanded into an office space with comfortable dwelling unit. The major renovation part was to bring about oneness in the formal living areas, where the dining living and kitchenette were to be added in the place of a foyer which originally existed in the layout. Other areas that needed to be demolished and built were the storage and shed, which was to house the office areas and the existing laundry was replaced by the car parking shed.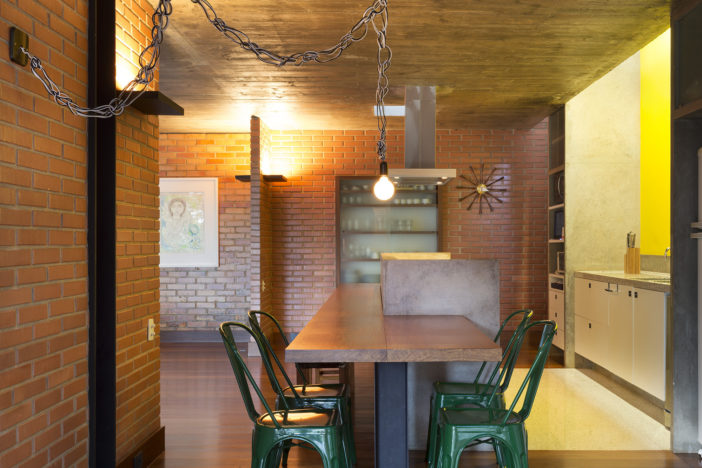 Amidst all these areas, the bedrooms and other semi private spaces were designed around the newer spaces such that the continuity between them did not create a lapse. Moreover, the existing house has a stepped side elevation much like a staggered L- shaped layout, which helped in maximising the entrance of daylight and air. Much of the existing materials were put into good use for the renovation work, as you can see staggered step of concrete and brick adorning the floor and walls, which helped in creating a thermal induced effect to the house.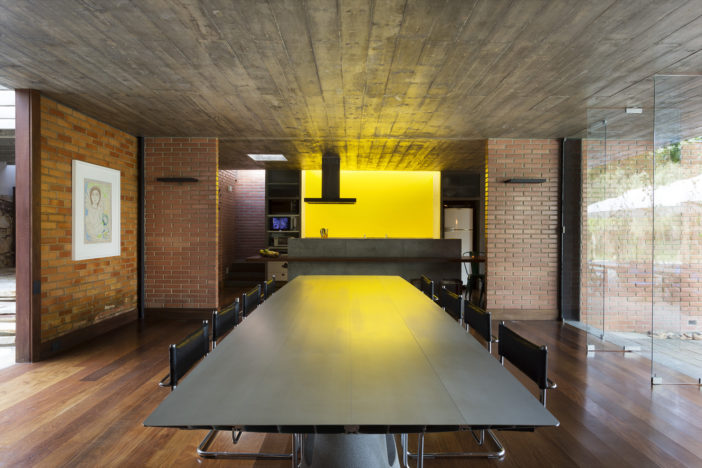 The house facade was lined with brick walls and has a rustic feel and look to the overall elevation. There are reflective window mirrored panes that offer the needed privacy and reflect the nature on to the panes. Besides that, the use of pebbles, earthen floor, and traditional inner courtyards, symbolise openness and outlining the external wall is a clean row of cement blocks that frame the stepped elevation giving a neat and clean finish to the exterior. To sum it all, offering extraordinary design ideas, the renovated house is larger, spacious, supports traditional architecture and materials and is a beautiful home and office space for the client.
Photos By : Gabriel Castro