City West Water (CWW), designed by Gray Puksand is a full-fledged organisation in Australia, which works to provide revolutionary concepts for conserving and managing water to the neighbourhood. Previously, situated in a remote location, the organisation moved to the new development hub for an improved and efficient working environment.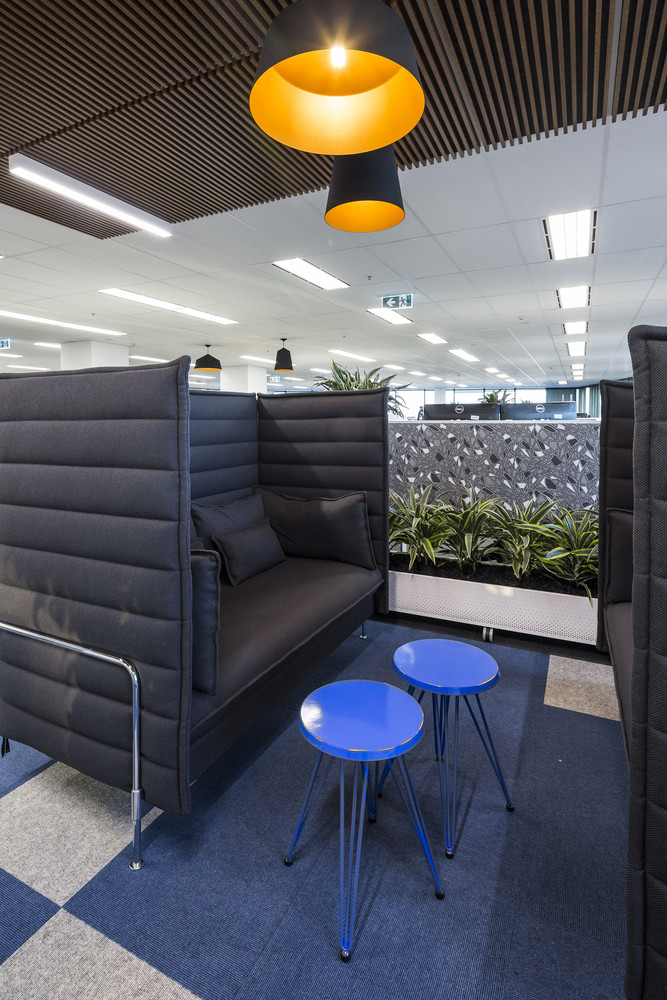 Notably, the new development centre for City West Water is a celebration of interrelated spaces, designed specifically to portray the nature of water using various materials and colours. With this intended purpose, a well-defined palette of three different groups catering to a specific fabric, colour, and material embraces the interior fit-out of the office.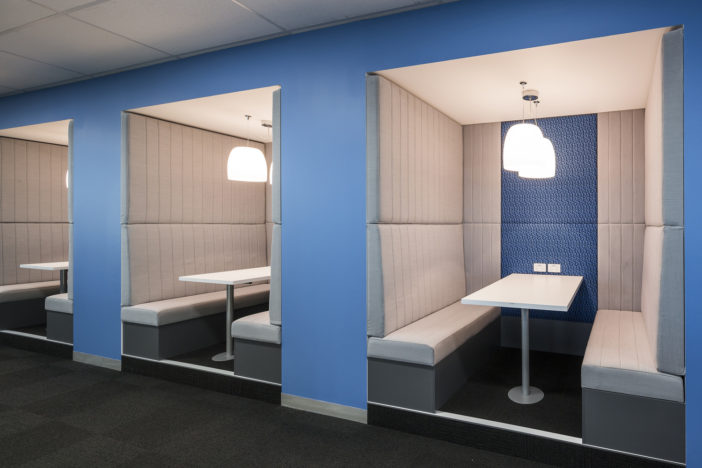 Likewise, efforts to implement energy renewable alternatives along with green technology spearheaded the design process right from the initial phase. In the light of that, the organisation invested in innovative resources such as rainwater harvesting, recycling storm water and usage of water-saving faucets along with lighting and acoustical comforts offering inspirational, sustainable design ideas to the others.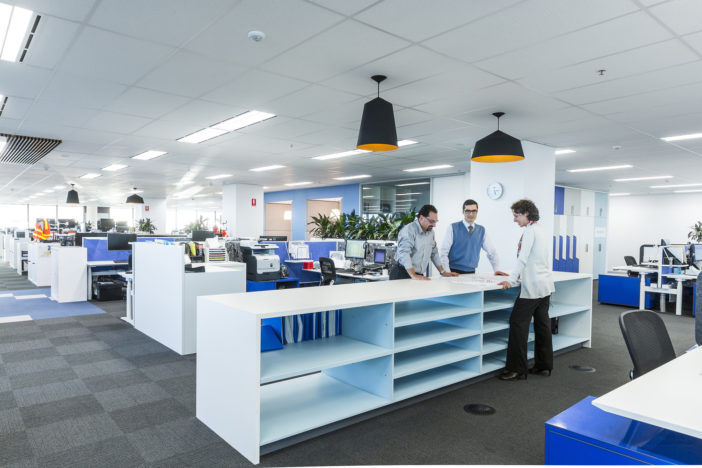 Furthermore, the spatial arrangement of the organisation is flexible that expresses the smooth flow of water, by relating spaces to one another. It is a well-organised layout, where workstations are neatly lined one after the other, around the periphery of the office space whilst the meeting and training rooms are grouped together, adjoining the reception area.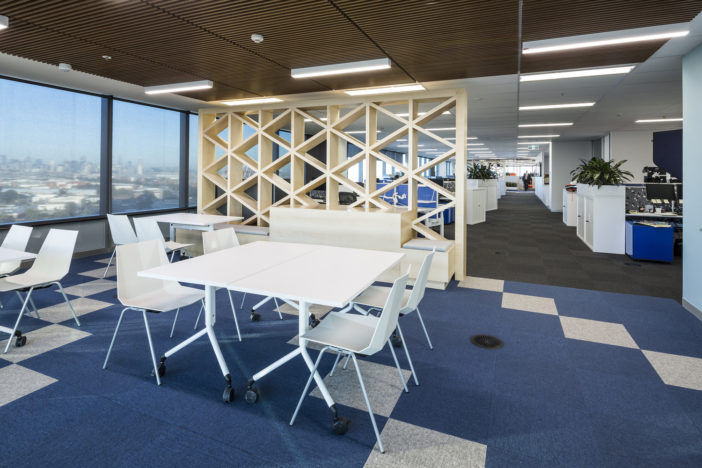 On the other hand, inspired by the nature of water, different types of formal and informal seating groups helped to facilitate better communication and improved working standards for the staff members. For this reason, the architect specifically custom designed the various seating furniture using different kinds of textured fabrics, colours, and materials with each one being distinct from the other.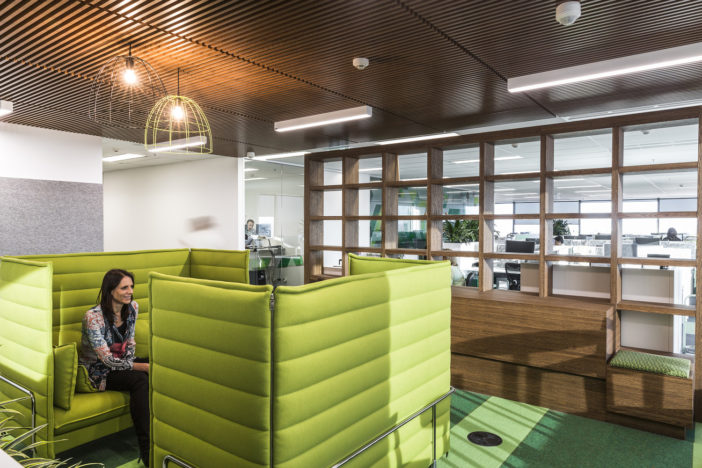 Altogether, the master plan to connect spaces and portray a lively environment is visible at large throughout the office. In essence, the newly designed workspace is a vibrant palette that represents the driving force behind the organisation to empower and provide better working opportunities.
Photos By : Mark Duffus