Designed by Zest Architecture, the concept of a shared office space forms the backbone for the Office, Dones Del 36, which unites an architect studio and an online business firm in Barcelona, Spain. The brief is innovative and inspiring, which translates into a flexible arrangement of bespoke furniture such as storage cabinets, shelves, desks, and chairs, for common office use by both the sides.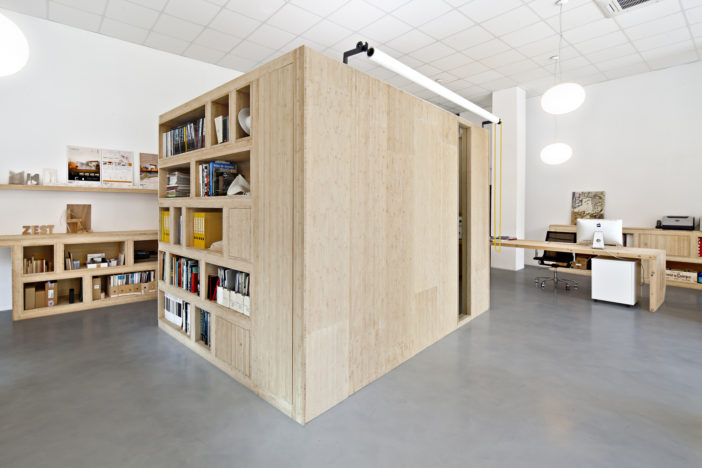 To solve this spatial stump, a resourceful organisation with more than just creativity, is the key to direct the flow of spaces in juxtaposition with the arrangement of tables and chairs. Again, the need to save space comes into play, where a single work desk of extended length, helps assist additional or fewer people at the same time.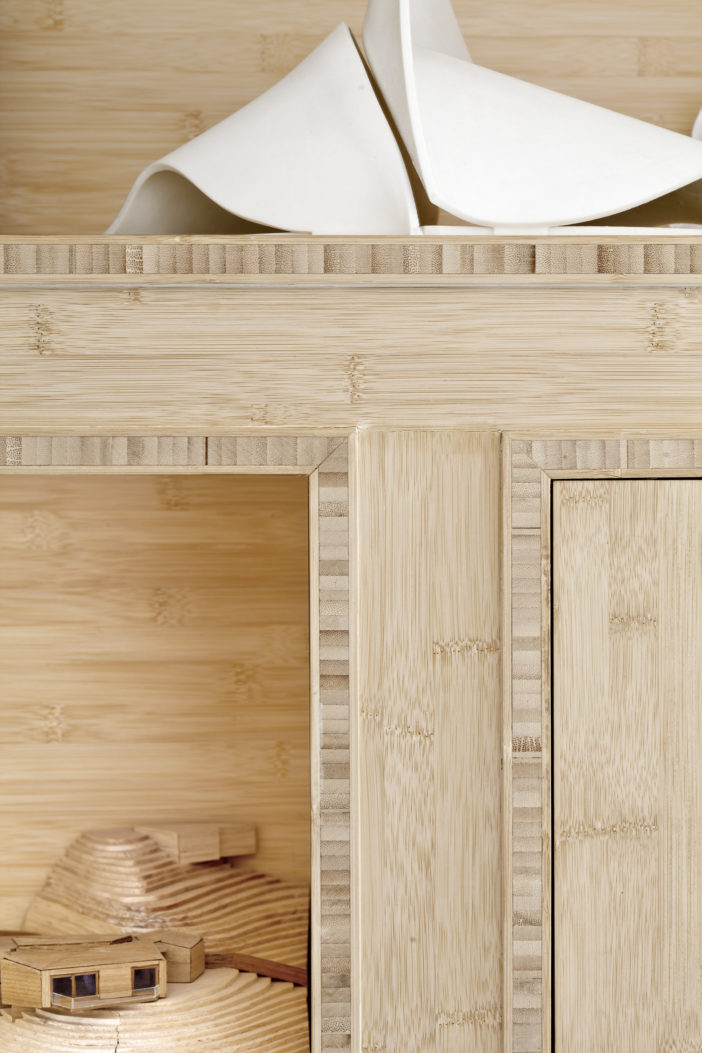 For this office, the work desks and chairs surround a multipurpose cubed volume, which serve as a meeting cabin for the office. This cubed volume for a meeting room is custom-built to serve various purposes for storing books, displaying exhibits, and multipurpose pull out cabinets. Again, each elevated side of the cubed volume serves a different function, thereby organising spaces around the office in an efficient manner. Towards the rear end of the office, a small storage cum work desk for packaging purposes stands hidden from view by the cubed volume.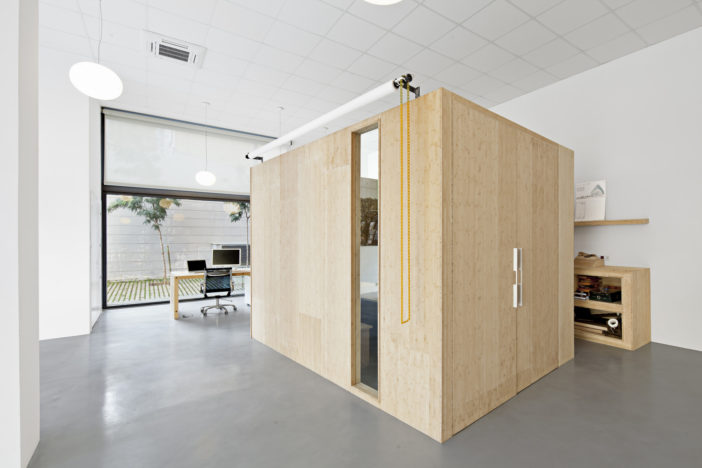 Even the choice of materials such as bamboo and pine wood, used for building the office furniture are cost-effective and have an easy maintenance. Bamboo for the cubed volume, built using completely treated sections, lends an elegant look to the elevation, both externally and internally. In addition, the use of acoustical material concealed by means of vibrant textured fabric brings liveliness to the office décor, besides reducing the noise levels.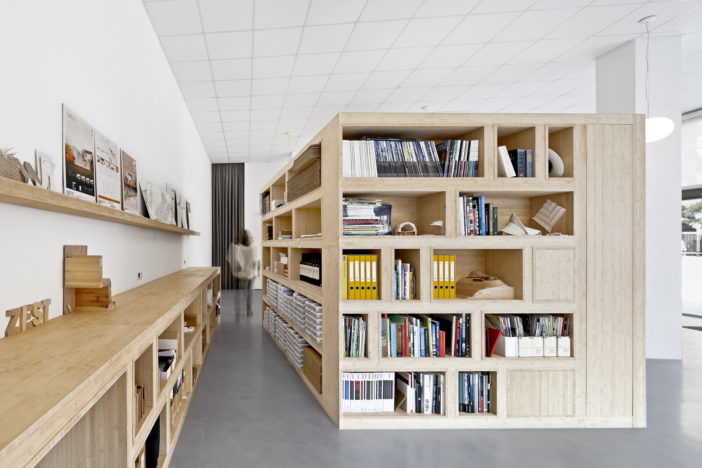 In essence, the interior design of the shared office space is straightforward, providing innovating solutions for office needs.
Photos By : Adrià Goula