Origo Coffee Shop designed by Lama Arhitectura is a modern age language décor infused with everyday use tea cups, glasses and vintage cycles teamed with black board walls. The décor is a white and black theme that brings out the best silhouettes of light on the dark walls. With a light and dark shade in the play, the architect has brilliantly focussed in highlighting the accent details of the coffee shop. The service counter is custom designed using corten steel and oak wood, which runs along the length of the wall and is fitted with jacks to elevate the counter for the bar.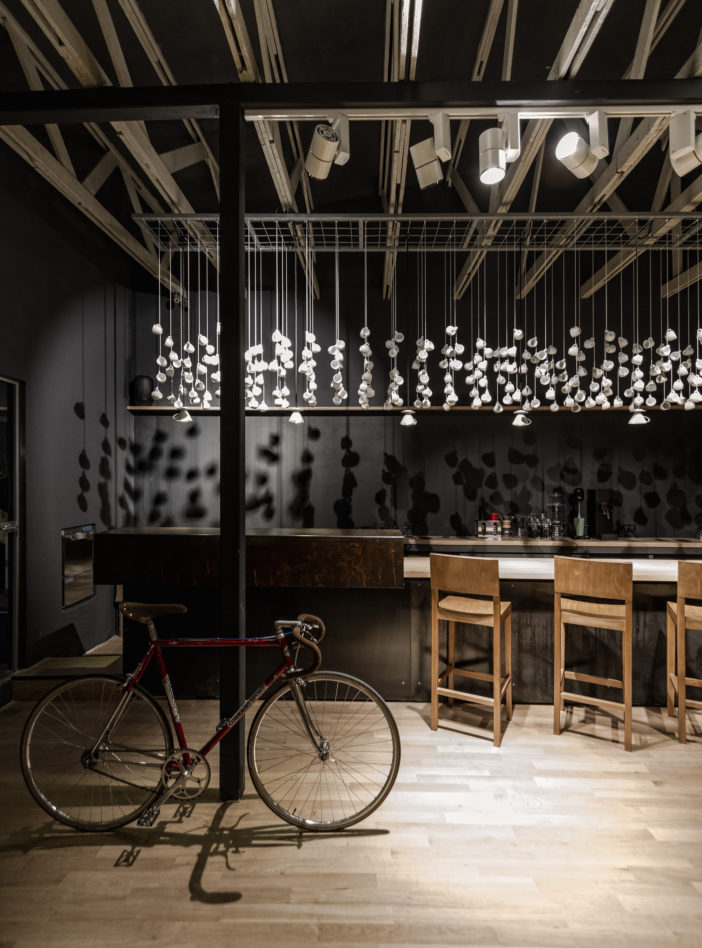 The furniture for the coffee shop is custom built using simple carpentry techniques that are fashioned into bar stools and square tables with neat pegged legs. It is a fuss free, easy to sway seating arrangement just like old times, where people can relax and enjoy the ambience of the café. The use of black board walls instead of tiles behind the service counter is a good transition from the display of white coated steel lamps attached to the ceiling in an alternate manner. It bounces back light on the tea cups tied to strings from a steel mesh that is right above the corten steel counter.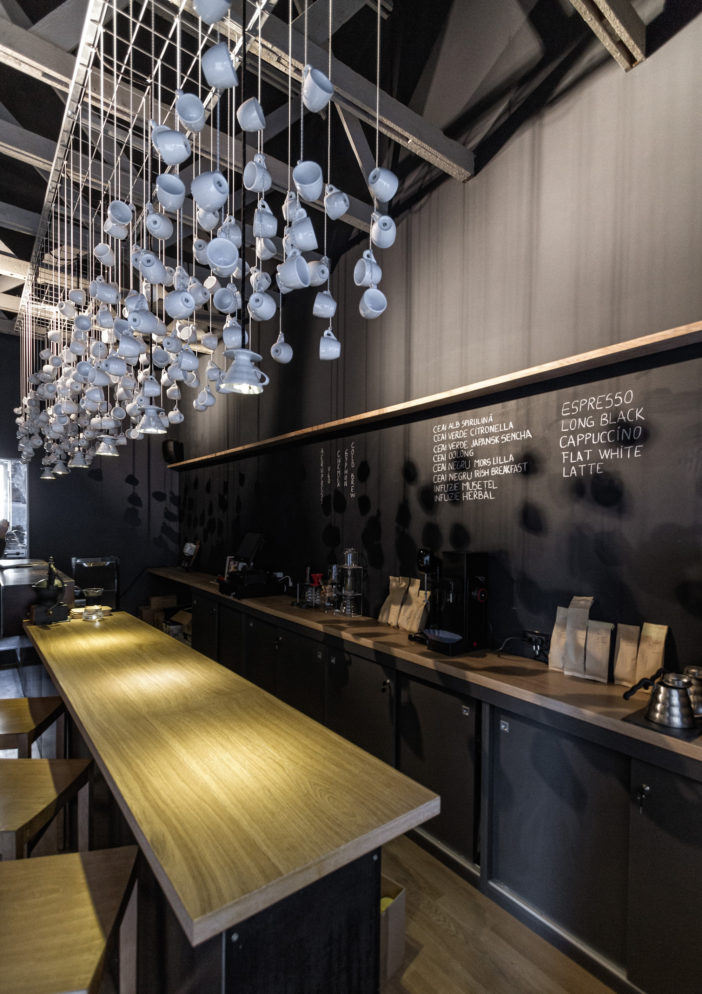 The work area and the washrooms are found at the rear end and follow on the similar theme of black and white. Much of the interior décor, though contrasted with dark shades, has a generous amount of light flowing in from the ceiling that illuminates the interiors and accentuates the various elements found in the shop. A very relaxing ambience, the shop is softened with lights and the grey shades, which create an interesting décor for coffee lovers. The use of cycles at various points gives a more neutral look to the décor, which uplifts the energy levels and is a perfect destination to unwind a hard day's work with coffee.
Photos By : Radu Malasincu