The Cobbler Caballero Shop designed by Stewart Hollenstein in Sydney, Australia is a one pit stop facility store for repaired goods – shoes, watches and leather items. Being in business for over 20 years, the clients wanted to go for a makeover that reflects their working style and brand quality. With the help of designers, they were able to achieve a store outlet that combines functionality with aesthetics with creativity and style. It also strongly drives home the point that small spaces can be spacious and tailored to fit the needs as those found in a larger space.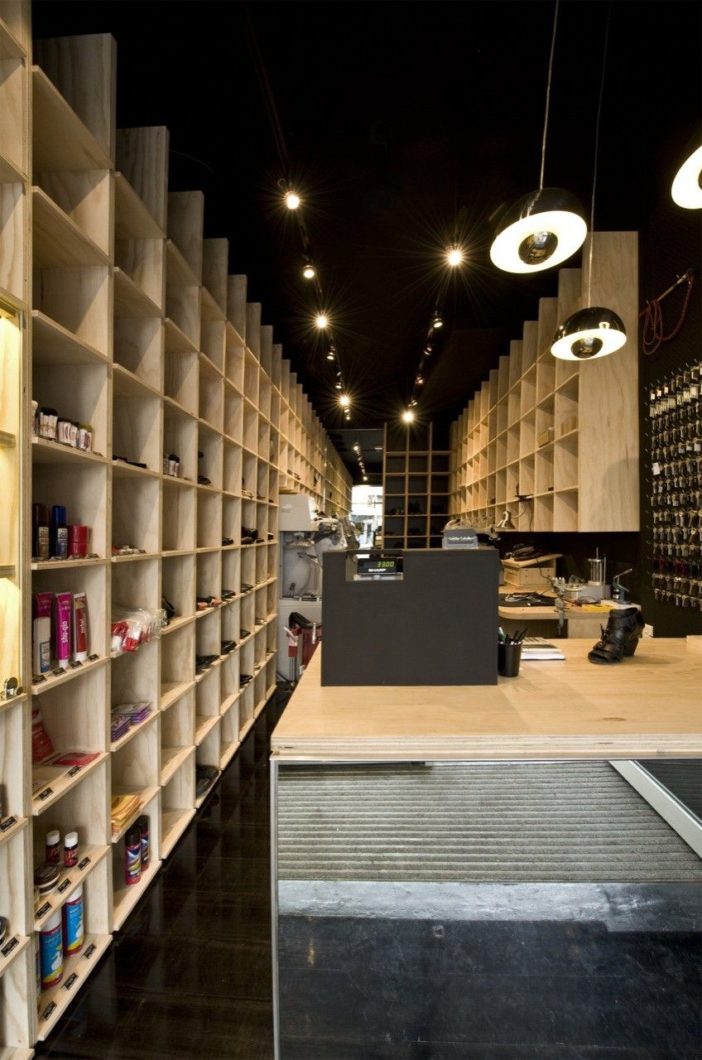 In this repair store, the existing space is a narrow lot, and to maximise the given space, they went for an open plan layout that combines the workspace, display and billing counter. It was designed to be an effective store, where customers can interact with the repair staff, and view their work right in front of them. Another important aspect of the store is the open shelves that are designed to run from one end of the wall to the other end, from floor to ceiling, where the repaired goods and products are kept on display. It saves space, unclutters, and gives the store a unique inner facade that articulates the wall, ceiling and floor painted in black. The black paint recedes away at the back highlighting the goods, works areas, shelves, and store front, which is an essential eye catcher for customers, as soon as they walk into the store.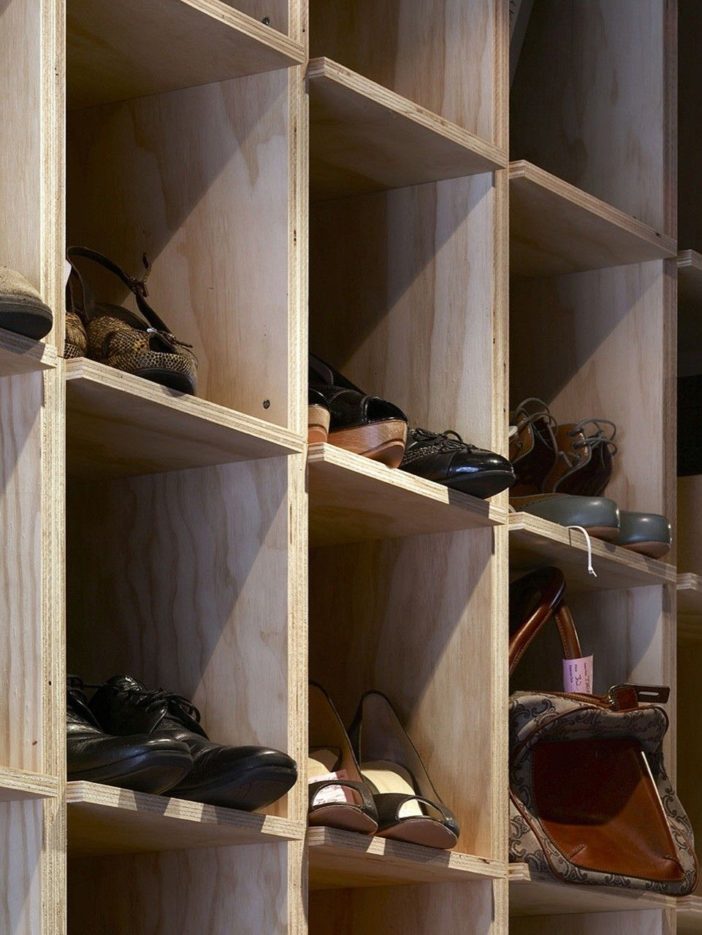 The billing counter is decked with mirrors on the front and sides, which aid the customers in viewing their reflection with repaired shoes. Additionally, they also have a timber mat near the entrance that contrasts with the black floor and complements the interior décor of the store. The store is unique for repairing goods and to watch the craftsman at work, where more than a store, it is definitely reckoned by people as an artisan house.
Photos By : Courtesy of stewart hollenstein