An innovative Bistrobar, designed by SpectaculArch and DWA design firm, stands in Belgium, based upon the concept of an open tête-à-tête space under a stunning array of shimmering ceiling.
This Bistrobar displays an assorted composition of spaces, with a strong character, that inclines towards the food served at the open court, such as smoked, dried, charred, and grilled appetisers perfect for spur-of-the moment conversations. Going a step ahead, the design of the Bistrobar elevates the finesse of communal gatherings over food and talks.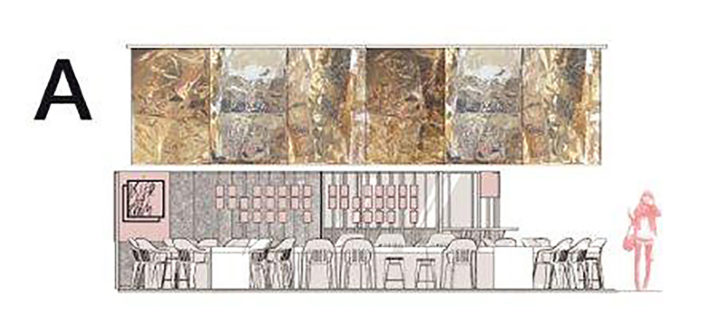 Much of the initial concept phase, dealt in bringing a fine balance between the food palette and the design scheme, comes into play by incorporating a contemporary theme as the foundation of the food court. Moreover, the use of minimal supplies in terms of materials and their usage is a big asset to the Bistrobar.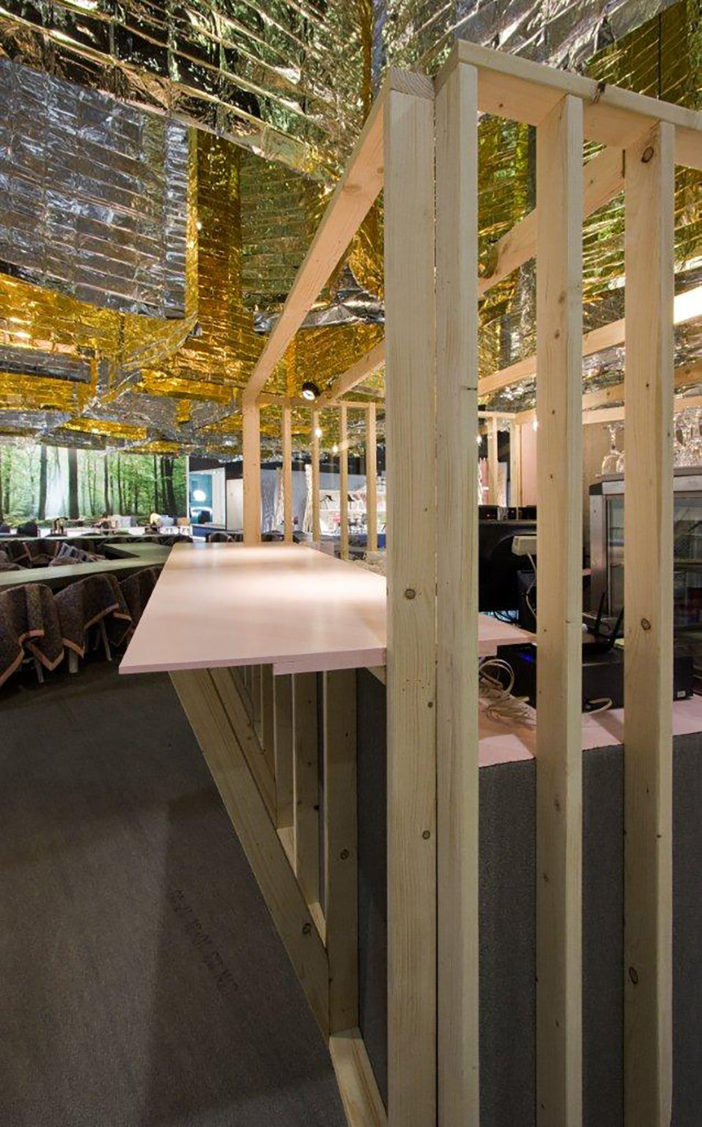 As intended, the design of the Bistrobar, built using commonly available materials in an innovative and extraordinary way, brings out the individuality and identity of the food court. The shimmering gold foil sheets used for the ceiling, steal the limelight of the Bistrobar, where an altogether different landscape, comes into vision with a spectacular grid arrangement, suspended from the ceiling. These gold sheets, alternatively lined in a grid pattern, cast shadows, and illuminate the tables, chairs and the space as a whole.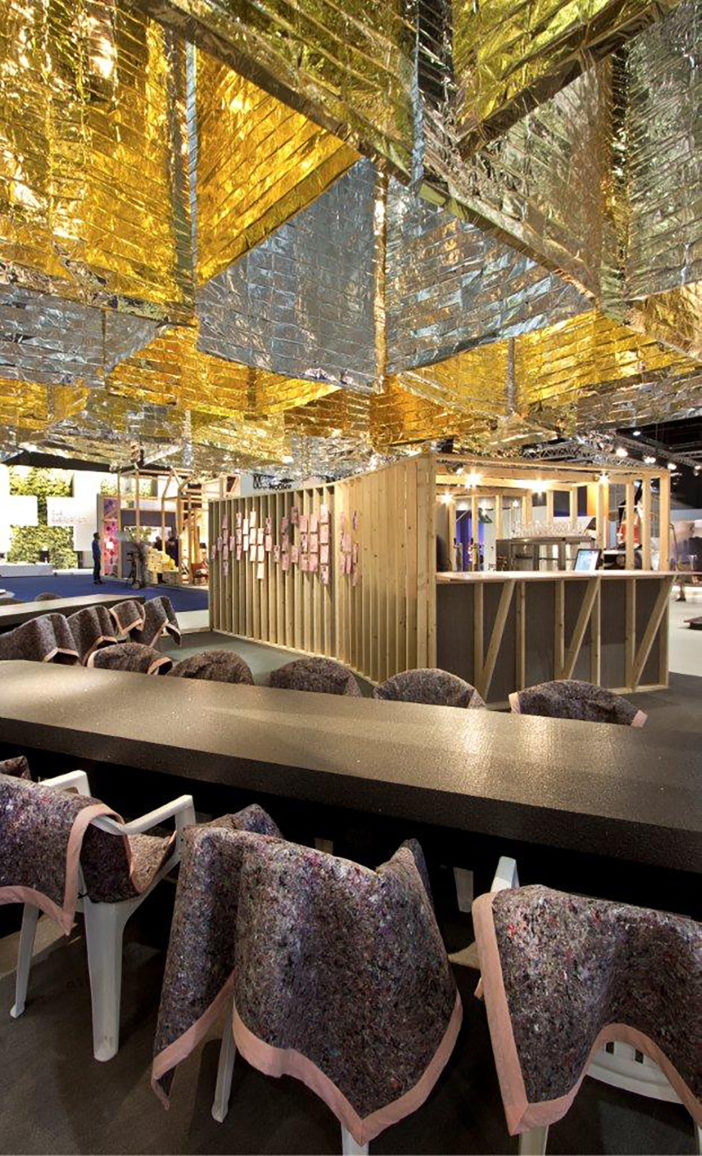 Other than, these shimmering sheets suspended from the ceiling, the grouping of the furniture in a vague manner, create a sort of distortion that makes the Bistrobar stand out from the crowd. Much of the materials, used for the Bistrobar tables, and chairs, made from Styrofoam boards, recycled furnishings and draperies, lend an eccentric character to the food court.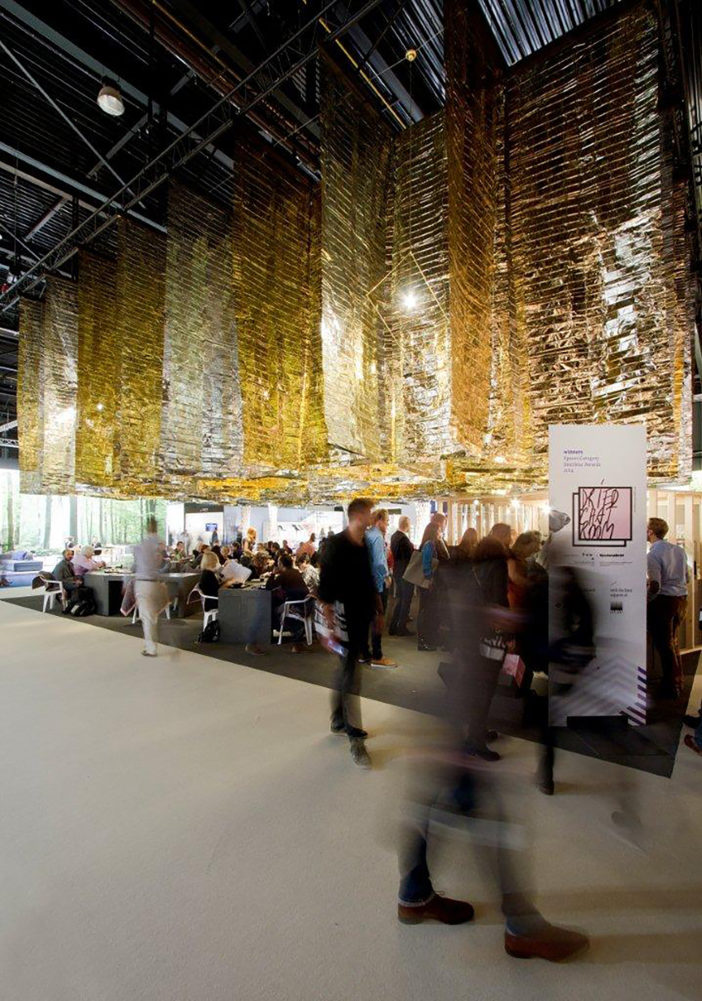 In short, the Bistrobar is all about enjoying good food from different cultures in a commonplace, where just about everything in the interior design truly reflects and enlivens the space.
Photos By : Francesca Perani