Formerly a chapel, the Santa Marta Restaurant in Italy towers amidst the historical city of Mazze, among cobbled pathways and old alleys. Primarily, built using bricks, the two-storey old building reflects the vernacular language of the region, by means of its high steeple tower with a vaulted ceiling and large spanned windows and doors.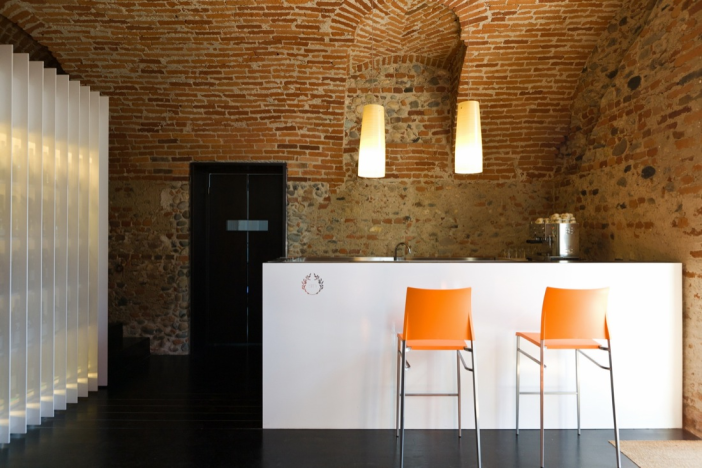 Refurbishing the chapel into a restaurant required an innovate vision whereby the character of the traditional building stands honoured, with regards to the use of materials and spatial arrangement abhorring the need of a demolition. Each floor level, accessed by a straight flight stair, sprawls the way into a minimalist designed dining area, which reflects the soft and subtle shades of pale whites, coffee browns, and bright orange.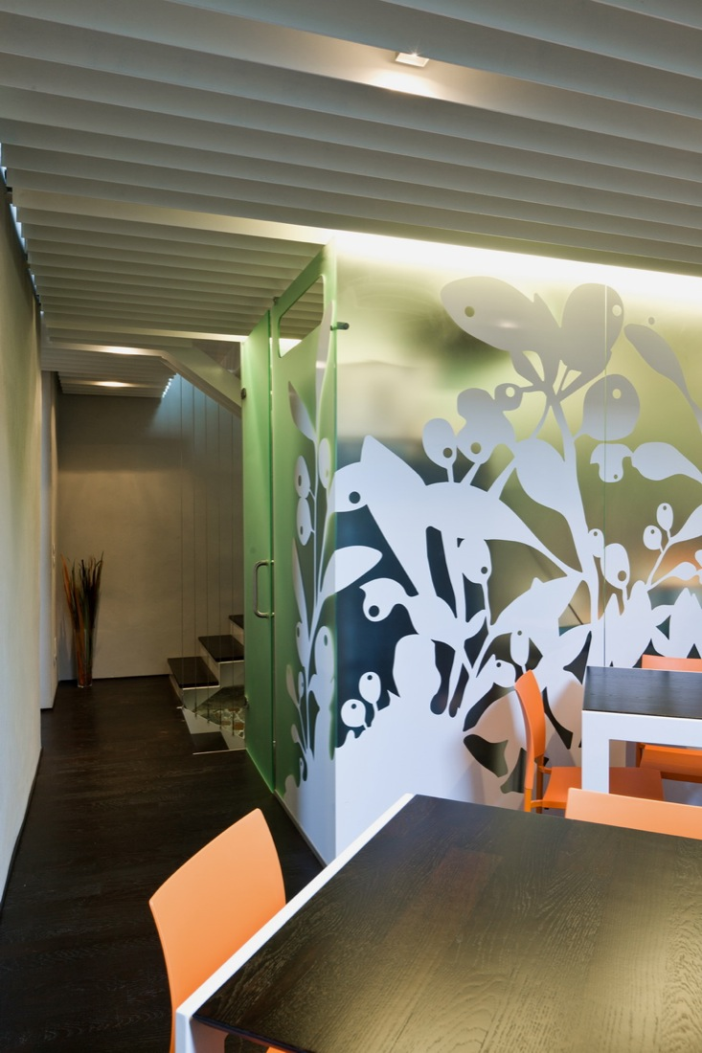 The custom design of the furniture, lampshades and wine racks emote a pleasing and composed ambience to the décor. Moreover, the exposed brick surface on the wall gives a tarnished and vintage look to the décor, with its high vault ceiling. Likewise, the timber floors stained to dark brown complements the overall visual dynamics of the space.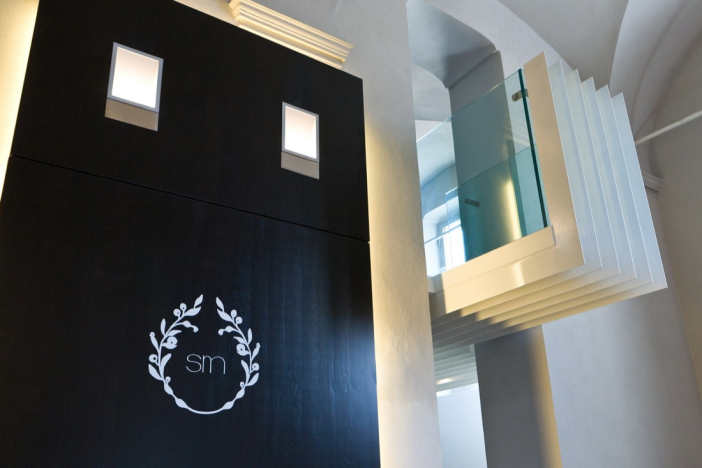 In small spaces, such as these, the use of accessories and table arrangements needs to be less formal and limited for the diners to survey the aura of the surrounding interior. Less is more, and so does the restaurant, with its choice of colours and materials.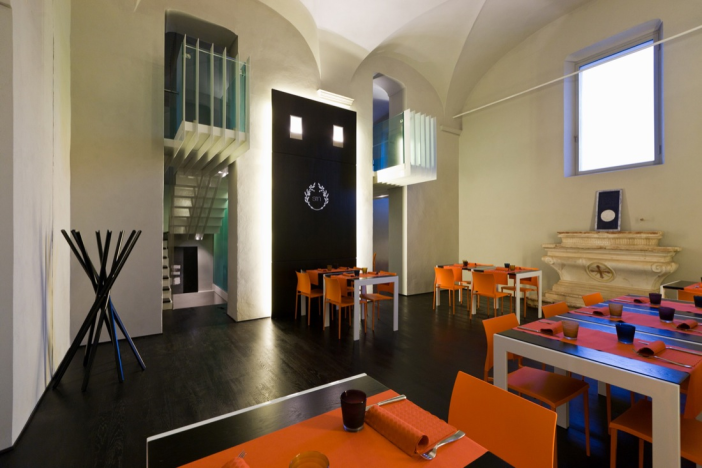 Interestingly, a floral motif panel acts as a perfect backdrop to display the glass wine racks and adds a touch of a warm, cosy, and summer look to the décor. Additionally, to add more depth and to brighten the space, the use of bright orange for the chairs and as a table rug illuminates the monochromatic look of the interior.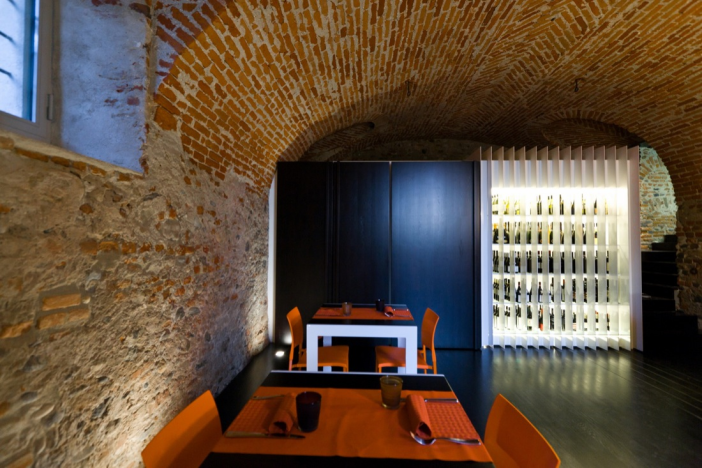 In all of these, the need to retain the old charm of the chapel occupies a prominent place in the design phase. Overall, the interior décor is resplendent with a livelier ambience, which unfolds in a suave and graceful manner.
Photos By : Photophilla