Briefed by the client, a proposal to bring together a clothing line and a coffee shop in a commonplace, led Nan Arquitectos, to the formation of Inshopnia, a multi-faceted retail store in Pontevedra, Spain. The brief stated that both the shared spaces should balance their individual character in juxtaposition to the visual quotient of the store. To realise this balance, the composition of spaces, structures itself around centralised bespoke furniture, which exhibits the clothes and provides seating arrangements for the coffee shop.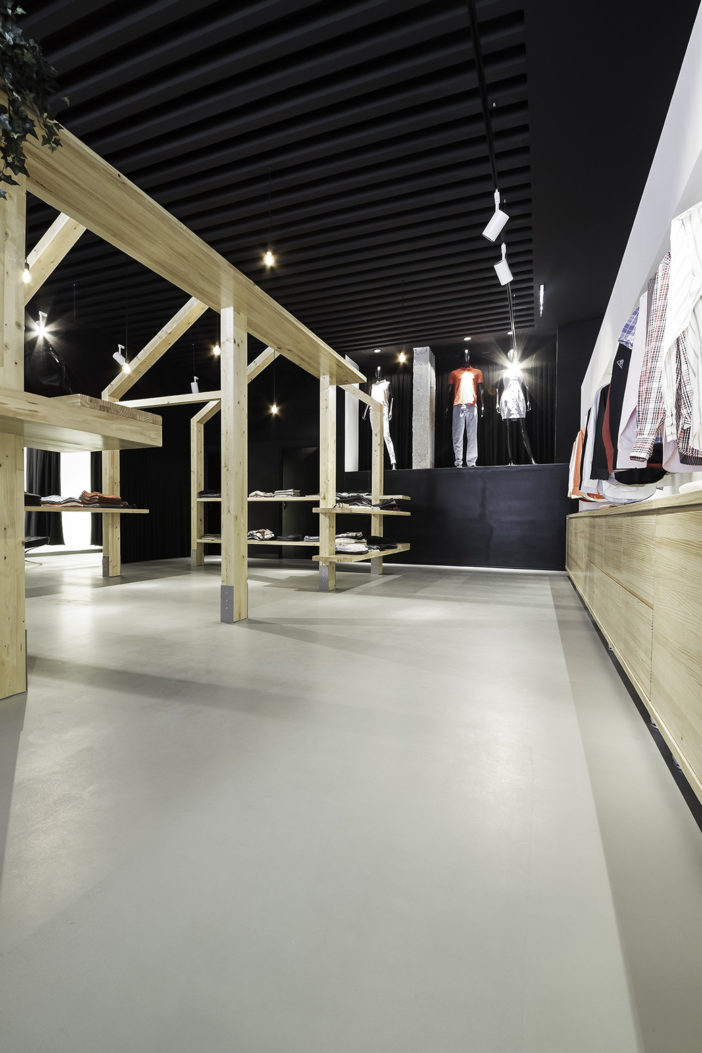 Even the ceiling is out and out painted in black, to accentuate the difference in scale between the furniture and the space, which inversely sets the stage to focus on the various clothing lines, whilst leisurely relishing coffee.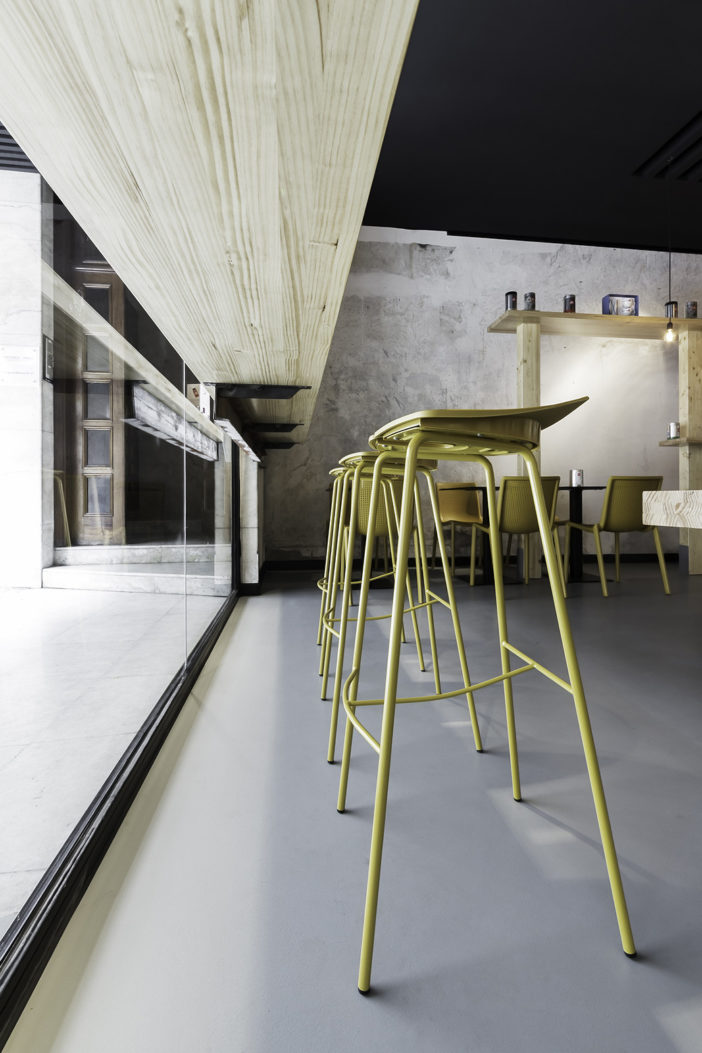 Moreover, the key to the flow of spaces, around the store, entirely rests on the centralised bespoke wood furniture, which offers manifold solutions to a unique shopping event. Again, there is simplicity in the selection and use of materials, which elevate the exhibits, allowing them to steal the limelight of the store. In addition, the walls retain the bare and unadorned look, with a resin floor that harmonises with the overall interior décor of the store.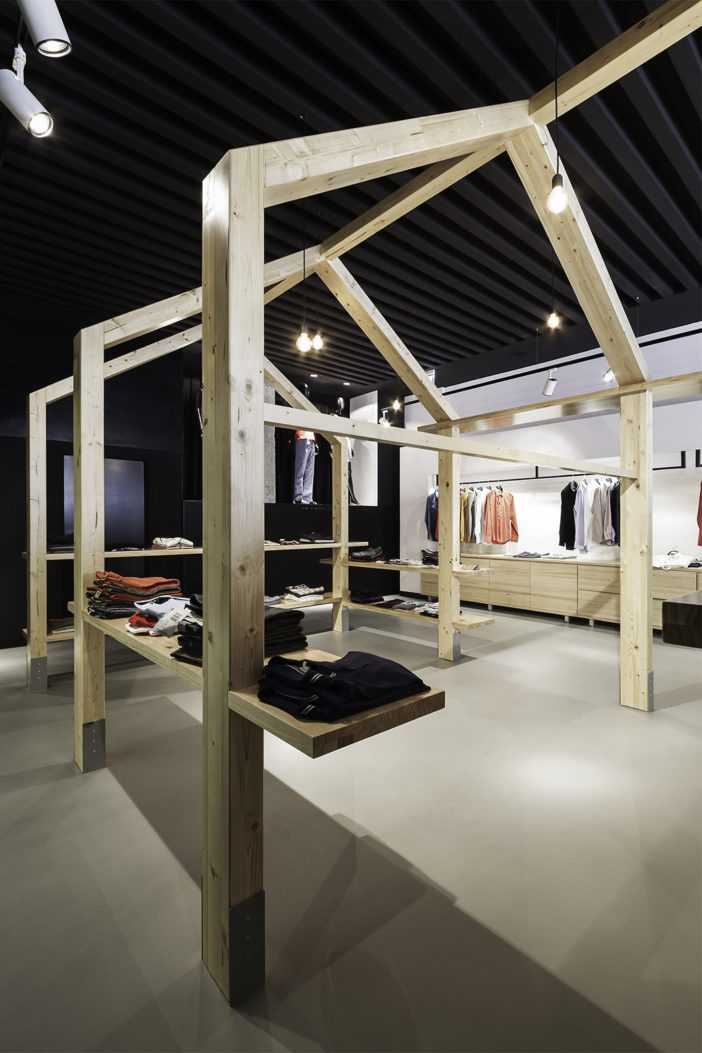 Another crucial aspect of the store is the play of lights, which sets the tone for the display of exhibits and the coffee shop in an attention-grabbing manner. These lights thoughtfully placed at various levels in the store, bring out the aesthetic value of the exhibits, the bespoke furniture, and the space as a whole.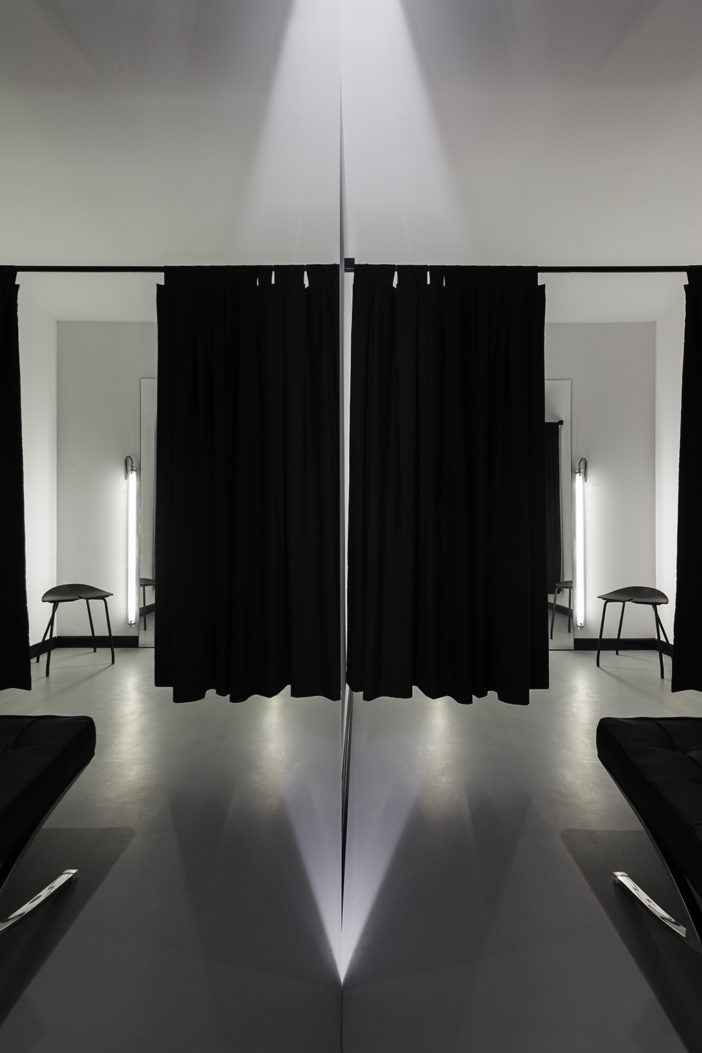 By and large, the retail store is innovative with a refreshing concept of design, which opens onto the street front and draws the attention of potential buyers, who linger around for casual coffee conversations besides looking around and shopping at the store.
Photos By : Iván Casal Nieto