The Modular Box by SPSS Design, in Portugal, is a rectilinear enclosed wood structure that is used as a retail store to display furniture, designed by SPSS, and also, serves as an open workplace for the design team. The facade or the outer shell of the box is built using treated wood slender sections that are co-joined by horizontal and vertical members of steel sections. On the inside, the layout of the space is not defined and is allowed to evolve with the display of varied furniture collections designed by the SPSS team. It is a two-tiered structure and each level has a core container that is designed for storing and holding discussions.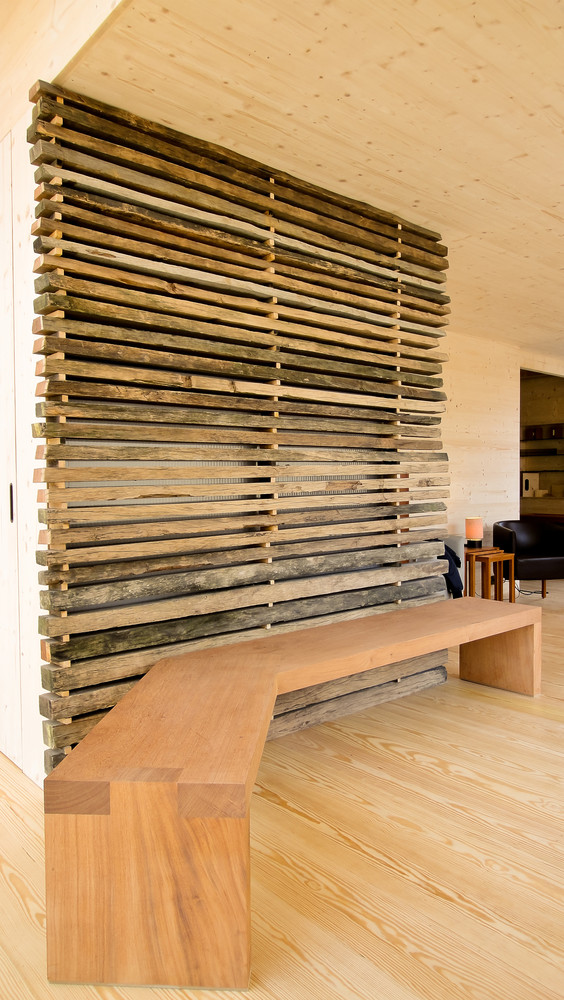 A very simplistic structure, the wooden slats are spaced at equal distances, which filter in natural daylight to penetrate into the store. The lower level focusses on display while the upper level reached by a staircase is used as a workspace. In both these levels, they have containers, which are used for storage and other ancillary purposes. All of these spatial functions are packed onto a rectilinear layout boxed structure that sans aesthetics is a representation of their work devoid of added strings.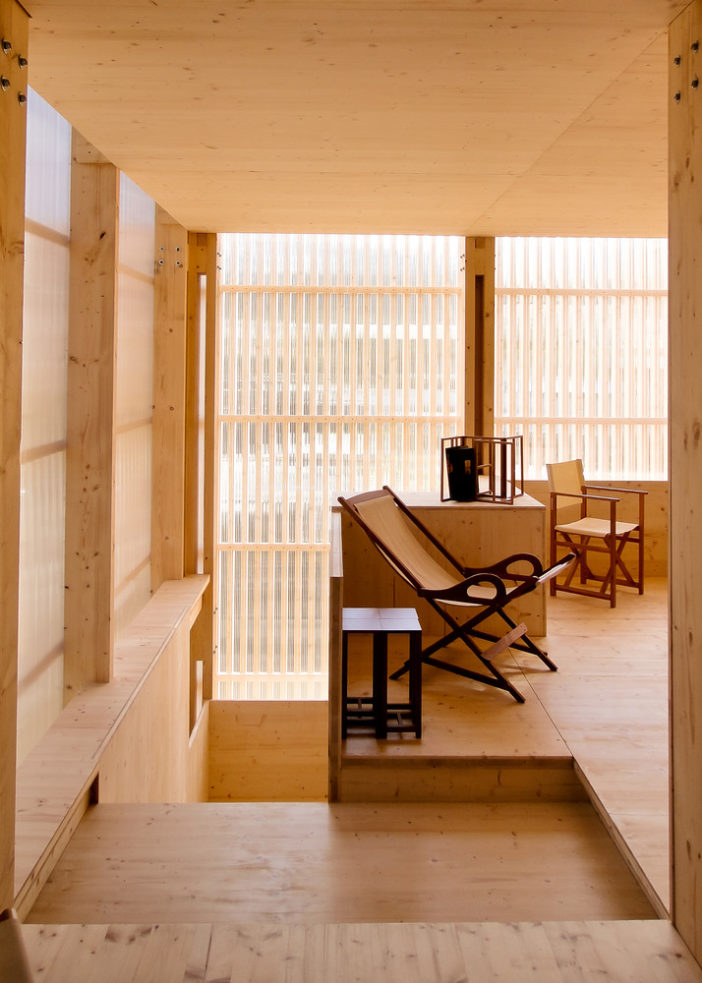 On the inside, they also have an inner garden, space to work with an assembled table and glass walls with wooden partitions that adorn the interiors of the space. A very minimalistic feel is layered over the interiors, without being heavy by the use of solid wood pieces. It is all about organising the space with elements that complement the interior décor, and, needless to say, the use of wood in its natural state reflects the textures over a beige inner facade. On the exterior, the wooden slats completely envelope the structure and blends with the environment, thus creating a visual that goes easy and yet subtle to the eye. A prototype that would fit any site, regardless of the budget, and merchandise, the Modular Box is affordable and fits the bill of the client.
Photos By : Ricardo Oliveira