Designed by A1Architects, the Papelote Stationary shop, in Czech Republic, as the name suggests, is a retail store, which sells handmade products made from recycled paper. Formerly, the store, used as a warehouse, stands re-designed to exhibit paper crafts, stationery, books, holders and many more from the workshop behind the store.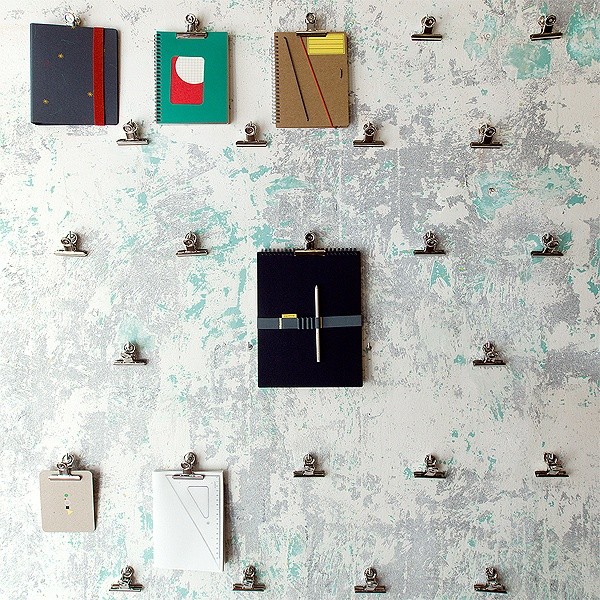 The floor plan, segmented into three sections, opens up with the store at the front followed by a small passage, and finally into the staff workshop with an attached toilet. Essentially, being a stationery shop, a classroom theme stands chosen for the décor where paperclips hold folders made from felt, on one side of the wall. Likewise, the other side of the wall, with a blackboard, helps to teach children and adult, paper craft and to depict drawings and writings, as well.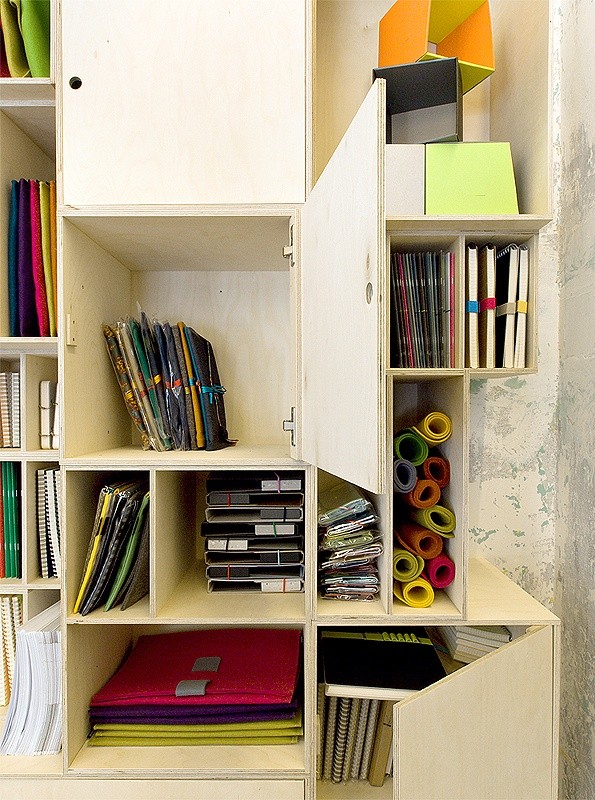 In addition, the wall surface of the store stands peeled to reveal the rough texture of the plaster, which by itself becomes a beautiful backdrop, for the paperclips to hold the exhibits. Conversely, two large wooden tables, found in the store centre, act as a display podium and segment space into various configurations. Again the wooden tables move aside, conjoin and detach by means of wheels attached to its legs.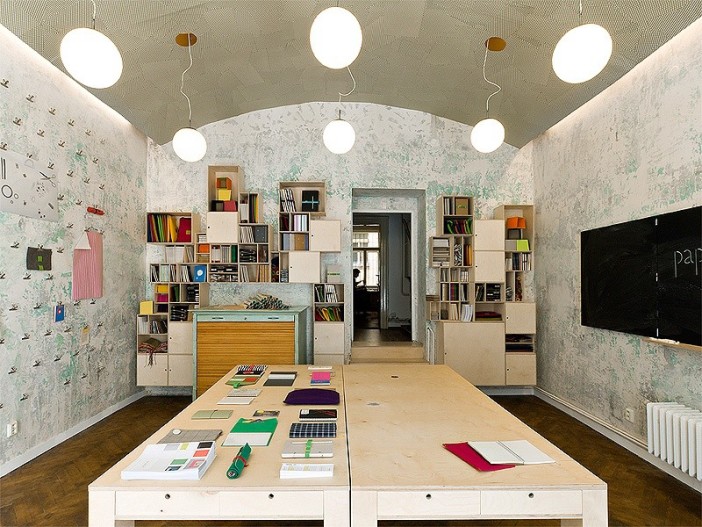 On the other hand, with a vaulted ceiling and wood flooring, the store gets an improved makeover, which complements the visual dynamics of the interior décor. Alternatively, there is a full height wooden shelf, designed like a compartment, which holds all the paper stationery and other crafted items.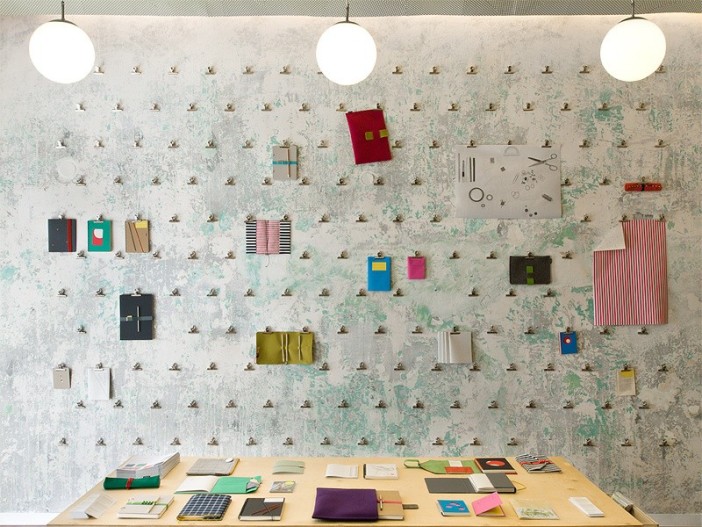 The door leading to the passageway acts as a storage shack to hold all the papers, cutting and stamping gears, and other essential stationery items. Behind the passageway, a door opens up to the workshop room where three tables with chairs seat the staff, to create and make handmade stationery. In essence, a refurbished house with a touch of creativity and play, the store looks innovative in décor.
Photos By : Lenka Křemenová, David Maštálka