Designed by Landini Associates, the concept of dealing with an unusual theme sparked off the T2 Shoreditch, a retail store merchandising over 200 varieties of tea and coffee in UK. It is all about branding and creating a unique identity, which enhances the décor of the existing shelving units by replacing doors and installing digital security features for the store.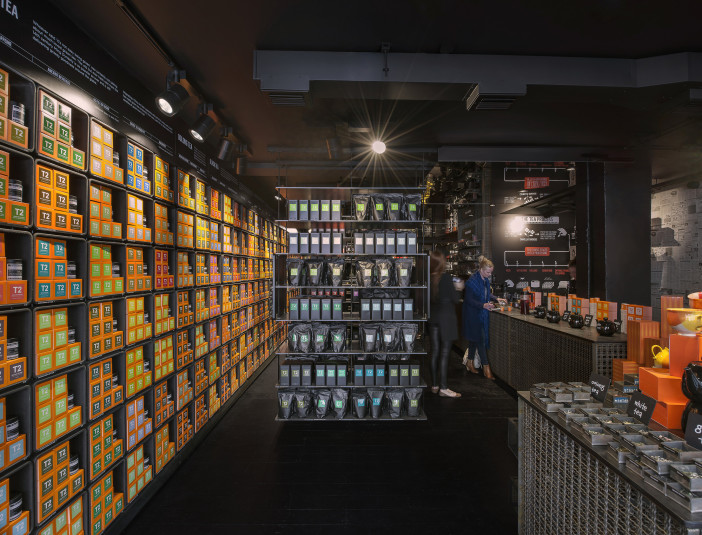 Essentially, the use of black shade is highly dominant, as the décor dictates over the walls, suspended display units, furniture modular systems, tables, and chair, besides matching the existing timber to a charred and smooth floor finish. For the ceiling, reflective mirror laid in panels creates a sense of visual perception, thus illuminating the store beside the sconce and track lights offering some great lighting ideas to the visitors.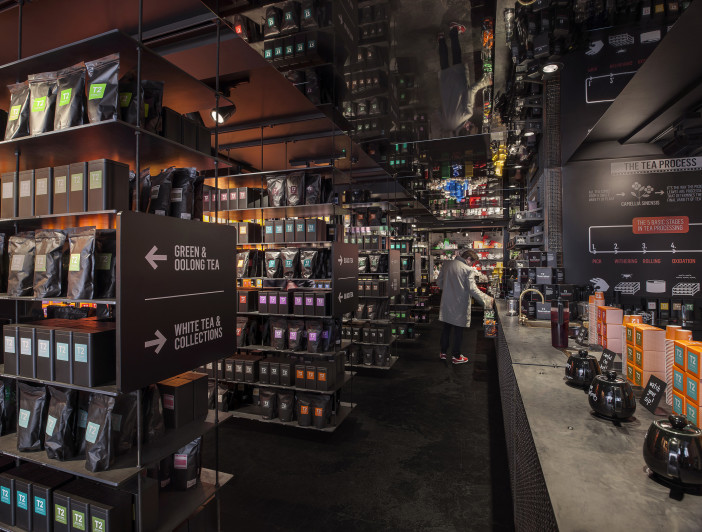 Likewise, the use of steel mesh baskets for the display centre, lit by LED lighting at the bottom, illuminates the black matte concrete floor. Even, the full height modular shelf, fixed to the floor, extends to the ceiling, framed with oxidised metal. Contrastingly, orange, yellow, green, and blue come across as small visual cubes used for coffee and tea packages, along with the signage boards.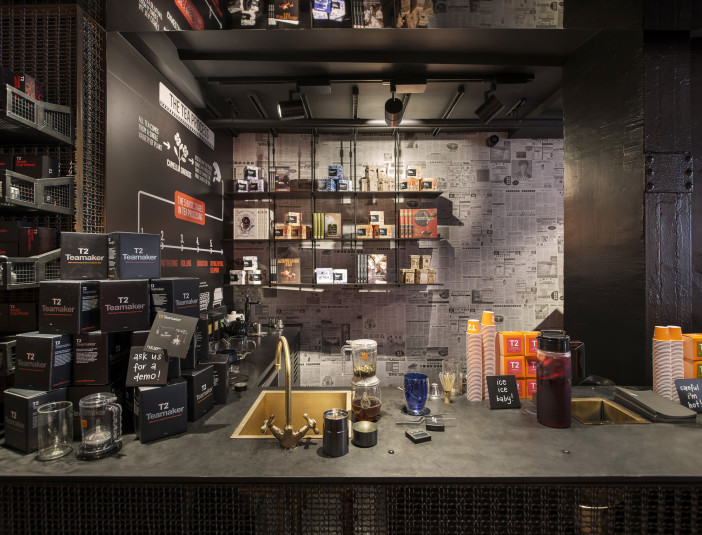 The frontal glass façade, painted with black graffiti images, creates a sheer through for the black interior, with the bright orange packages, which instantly catch the view of a passer-by on the street. Moreover, the display counters appear floating above the floor level, thus creating an intriguing dynamics to the store.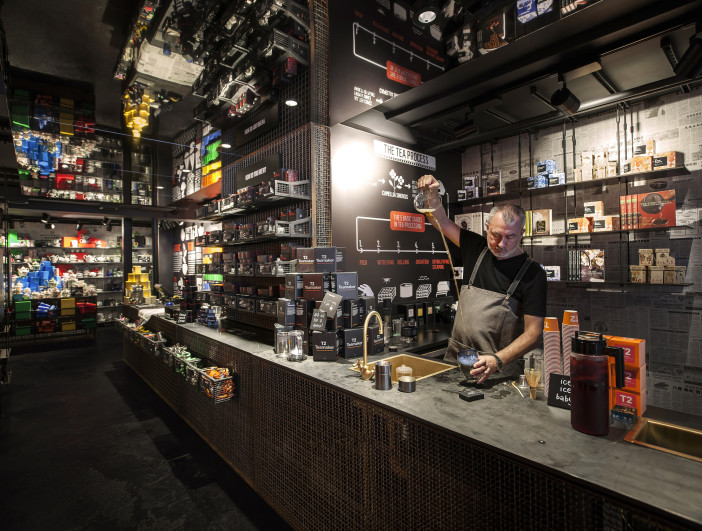 In addition, the use of cove lighting illuminates the space, the modular shelf, the suspended display units, and the floor, as well. The walls remain ripped off from its external plaster, thus revealing the peeled of surface of the rough concrete.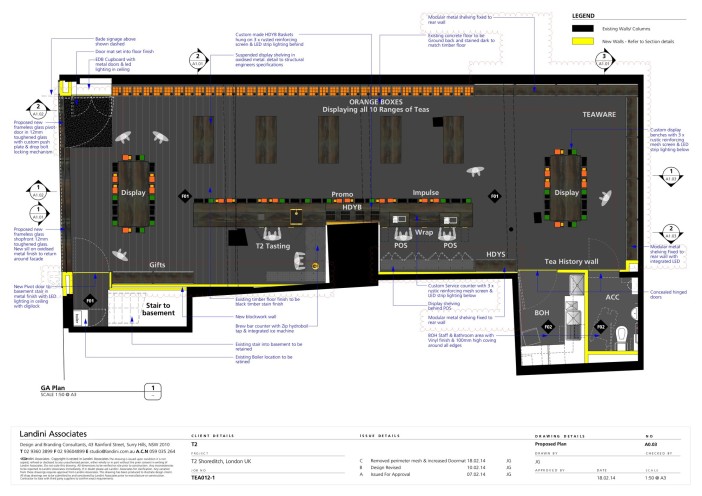 In fact, every display unit remains custom fabricated to fit perfectly, with one another and is unique from the conventional classic styled display units. Overall, a perfect combination of black, grey, and bright colours, the store is sleek and stylish with a state of composure and élan.
Photos By : Andrew Meredith