Pepe Hairstylist designed by POINT represents a modernistic salon, in a décor that offers quality wellness and hair grooming care in Italy. The salon is conceptualised to give a cosmopolitan identity, which has been brilliantly realised by the use of muted color tones of beige and browns along with oak wood for the salon's customised furniture and cabinets. It was a necessity to portray the simplicity in the usage and segregation of space, where flexibility is the key factor. Moreover, the architect has highlighted the layout between the wet and dry areas for working in a seamless manner. This has given the salon a more organised look, where working and washing areas stay separate and yet follows a sequential activity.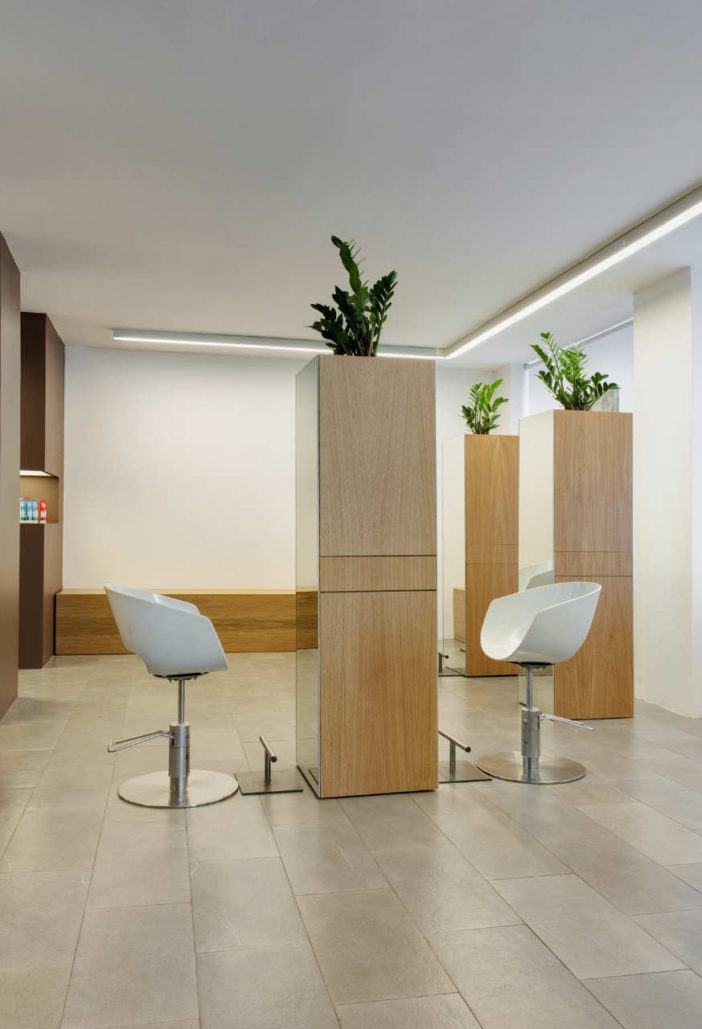 Also, the entrance is chalked out with a waiting lounge, and a store room at its back end, whilst leading to the large and spacious working area where white chairs face rectangular oak panelled double sided mirrors. The key concept in keeping an open layout is to give the clients, a flexible hand in moving the mobile hairdressing units to suit the peak hour rush and late evening crowds. Besides, the grooming area, the architect has partitioned the hair wash area from the main working room, to give a more relaxed feel to the space. The use of custom designed high slant chairs, tables and pull out cabinets complements the muddy brown shade on the walls that create a contrasting look to the white ceilings and oak panelled mirrors.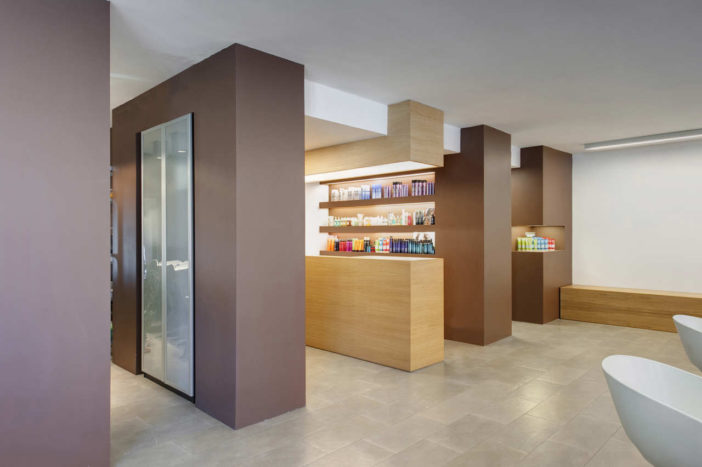 Besides, the use of colours and furniture, the architect has used task lighting to soften the space from the brown walls, and has matched the tile flooring to that of a neutral beige. With so many minute details in place, the architect has managed an interior décor to create a smooth looking chic salon in a more laid back style where the clients can enjoy their grooming time and the ambience as well.
Photos By : Enrico Muraro