The Gangouroubouro Primary School, located near the remote village of Malian is conceptualised, designed, and constructed using locally available building materials by LEVS Architecten. This primary school is strongly rooted with the vernacular architecture of the region and built using construction techniques, which conform to conventional spatial planning and functional attributes offering sustainable design ideas.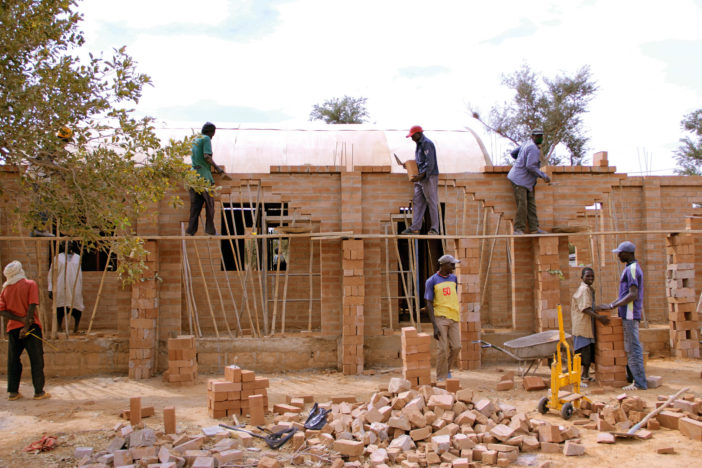 Taking into account, the availability of the local building materials and construction techniques, the school stands, built using hydraulic compressed earth blocks, commonly known as earthen bricks. Collectively, the blueprint of the school includes classrooms, sanitary amenities, open spaces, and a broad entrance with an overhang.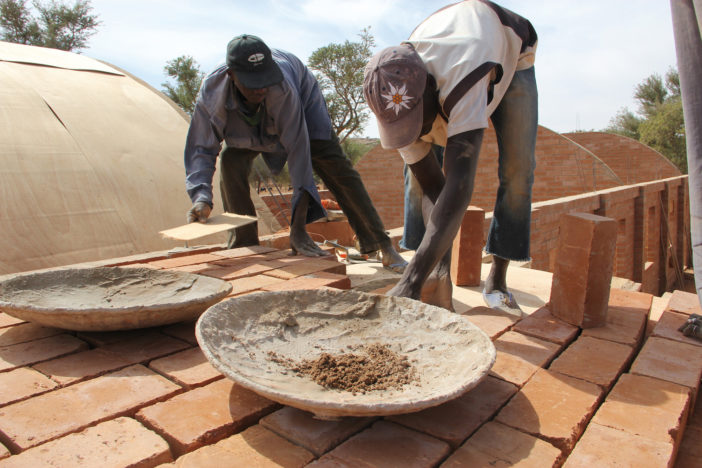 These earthen bricks, known for their excellent thermal properties, reduce the heat levels and induce a cool microclimate to the façades and classrooms. Besides these advantages, they reduce construction costs and are easy to assemble and build with local labour.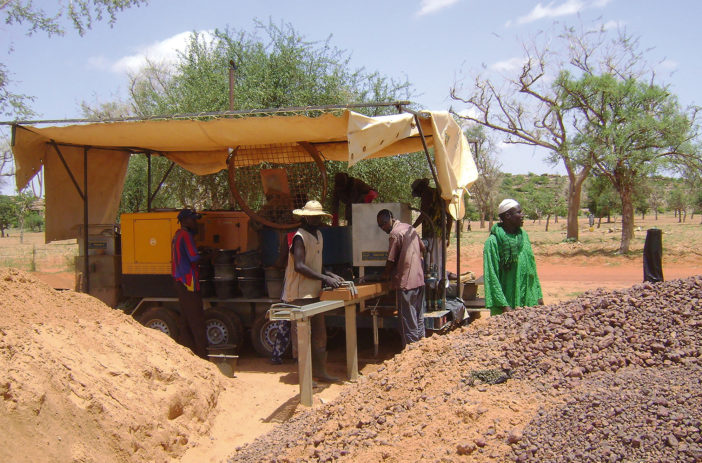 Likewise, the roof of the structure built using steel laminates, intersects each other to form an overhang towards the edge and provides shelter to the porch. Moreover, the weight of the roof distributed to the walls of the earthen bricks allows the floor plan to be free from, any internal structured partition wall.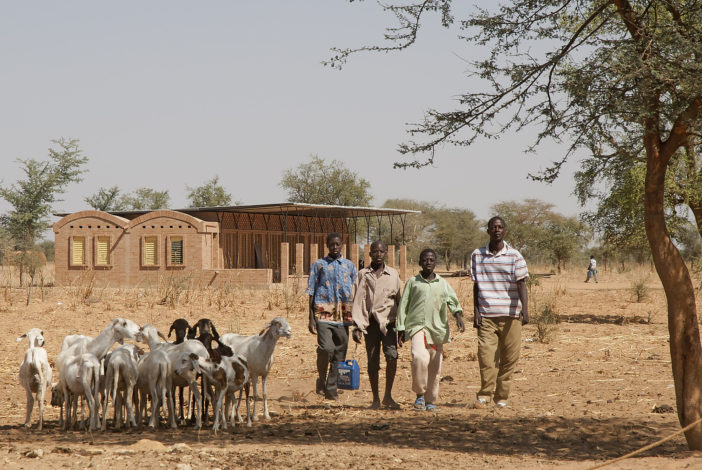 In addition, the roof structure prevents strong wind currents from entering the classrooms, through an arched opening for air circulation and as well as by means of a long and slender cleft. These narrow clefts found in the façade induce passive air circulation, thus keeping the internal spaces cool and calm.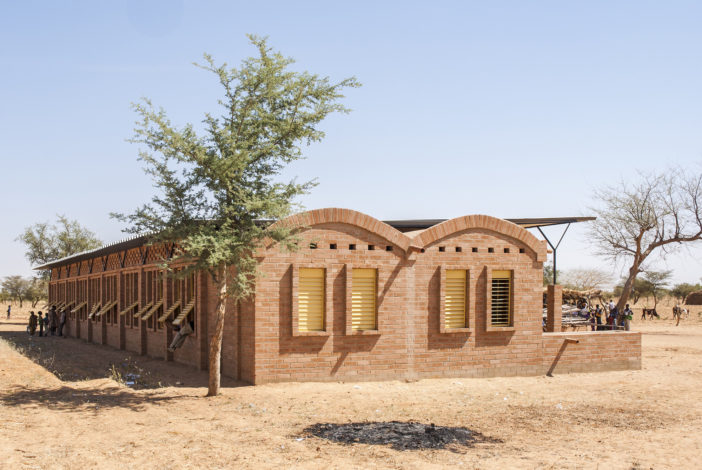 At a closer eye, the roof, vaulted with a well-proportioned superstructure complements the visual scale of the school and is equally a major functional element, as well. Over the entrance porch, additional seating space built out of stone, promotes communal activities among the children and staff. In other words, the primary school is fully functional and suited to the local culture and building of the region.
Photos By : Courtesy of LEVS architecten