Designed by Gray Organschi Architects, the Seaside House, in Shelter Island, New York, USA is a celebration of nature, where spaces are intrinsically connected around a garden pavilions, stone bands, and an outdoor pool. Offering amazing design ideas, it is a collaborated effort of the landscape architect along with the architect's intellectual design of internal spaces. The site is located on a contoured region, and the house is built around an existing pool that is strategically incorporated as the focal point for the seaside house.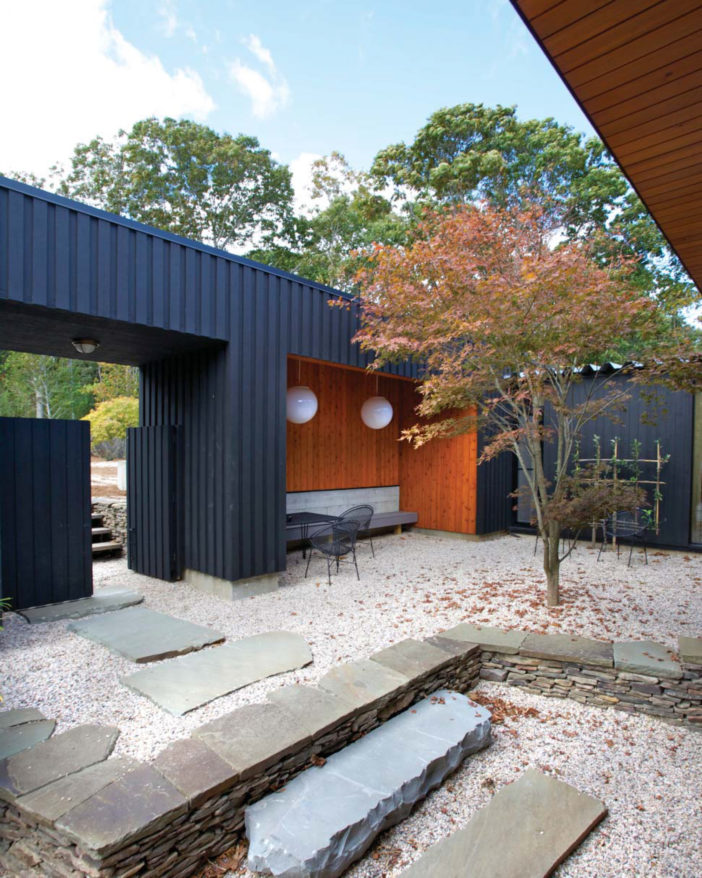 The house has an internal open courtyard that is laid out with flint stones, stepped down stone bands left in its natural state. With the entrance leading through a narrow path, the house has a mild sloping factor, which is taken care of by the architect while levelling the internal rooms. A large and spacious living room overlooking the pool and the stoned landscape is an integral feature of the design. It has got tall and seamless glass panes that filter the natural sunlight and steal away lingering glimpses of the surrounding stones and dry grass. Being built on a single level, the internal spaces are laid out with due consideration given to ventilation and lighting factors.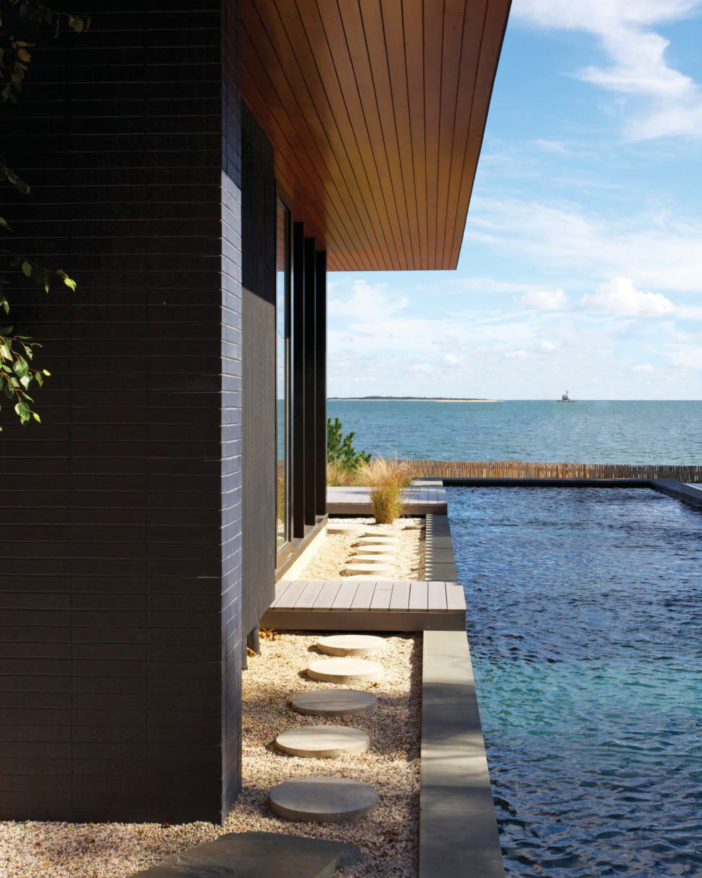 Looking towards the sea, the house has its master bedroom with attached bathroom that is laid with black slate tiles. Adjoining them are the other private bedrooms and storage area with an open kitchenette behind the living hall. The internal courtyard separating the house from the utility centre is laid with a series of stone bands that go around the pool and form small seating places for the family to spend outdoor activities. Besides that, there are recessed seats among the wooden spaces that meander along the exterior facade and are perfect for the winters. The Seaside House on the whole is a harmonious composition of spaces built to form a unifying mass of the structure.
Photos By : Gray Organschi Architecture