Designed for a retail store, the Shoe Gallery, by Plazma Architecture Studio, in Lithuania, speaks of fine detailing by incorporating various modern age materials in an L-shaped open plan. It calls for finesse while deciding between the choice and use of materials, especially for a shoe retail store, where every other focus falls on the display unit.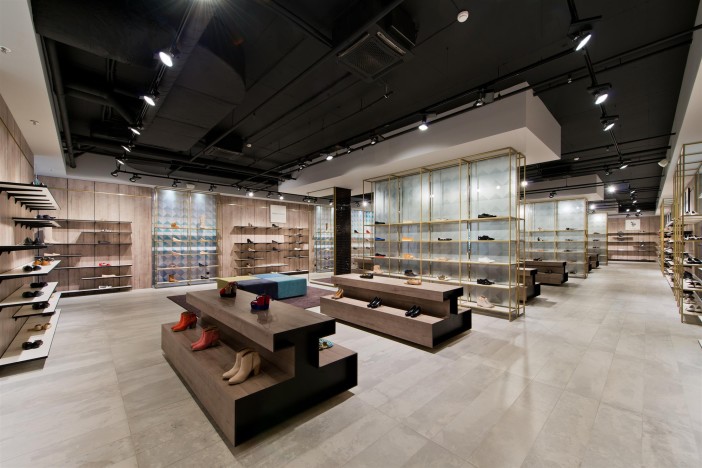 Considering the shape of the floor plan, the concept of segmenting the space into two zones captures the identity of the store. The frontal façade, facing the open street, stands designed as the penultimate display zone while the leftover space, taking the corner turn, becomes a spot for conventional display units.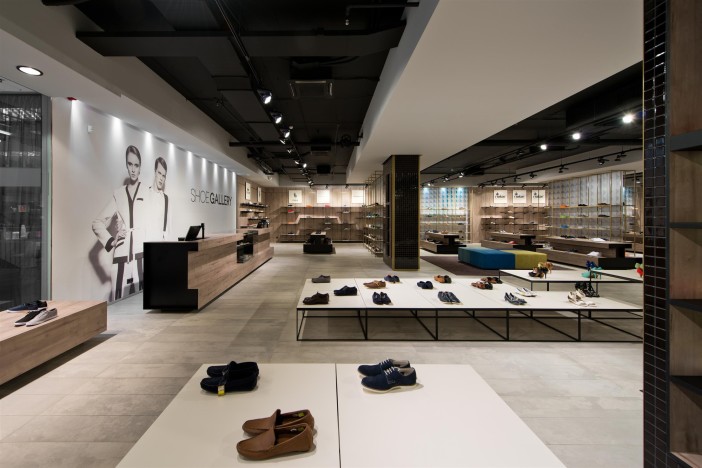 Essentially, the décor of the store, underplayed by a starry black ceiling, remains uncovered to exposes the ducts, conduit wires, and track lights for the display unit. In particular, the dark background of the ceiling sets the stage for the collection of shoes to emerge from the bespoke island display units.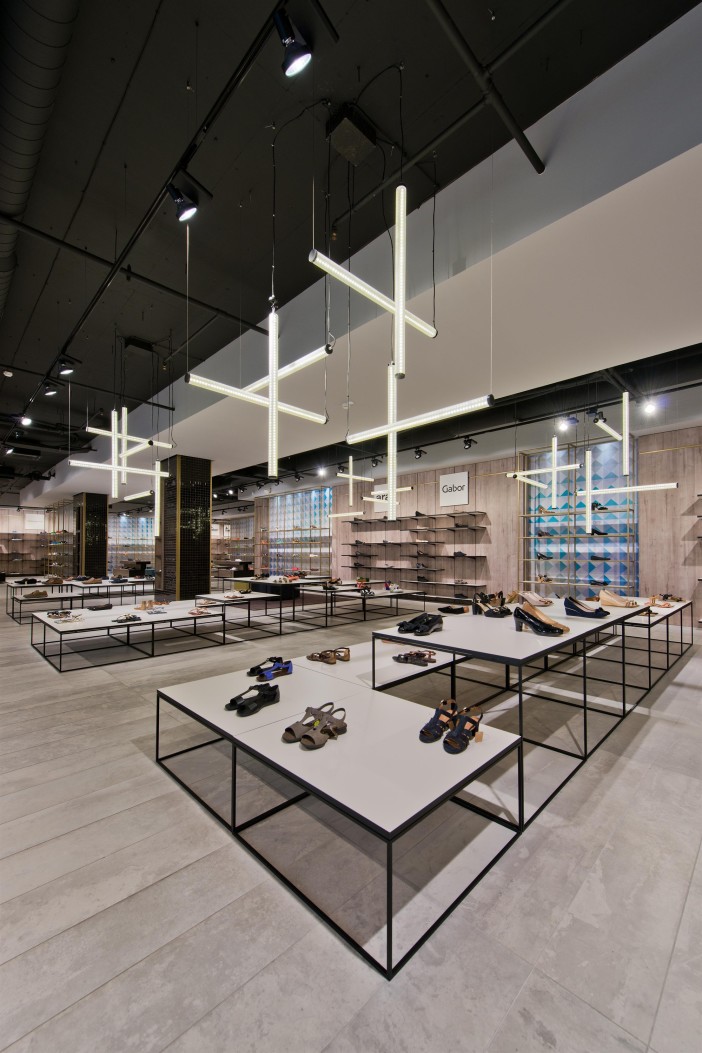 In addition, the white walls of the store, flanked by fixed wall display units on either side, completely make up for the conventional modular fitting found in many retail stores. Besides them, low height wrought iron podiums, tarnished metal modular fittings and glazed display units, adorn the shoe gallery. In particular, the tarnished metal display against patterned wallpaper comes across as a new concept, and so does the mirrored wall flanked by black chipped glossy tiles, with a recess for display of shoes.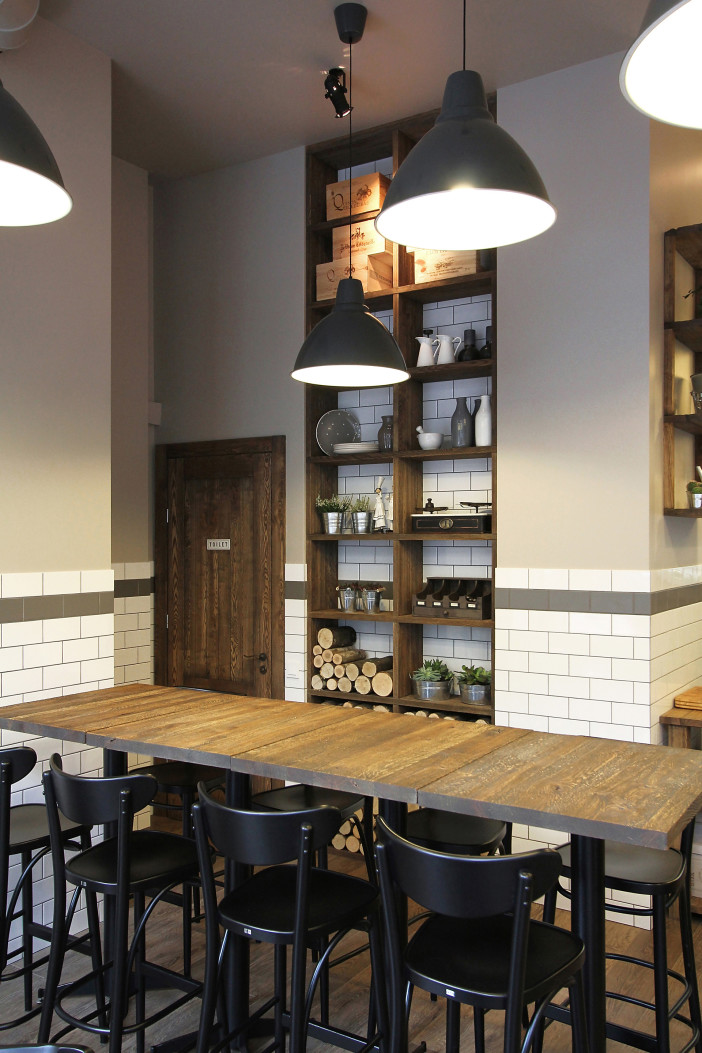 Understanding the consumer and giving them the space to wander around and look at the various exhibits probed the design to come up with interestingly designed podiums. The frontal entrance displayed the latest swanky shoes while the display units to the side showed the common shoes in use. In essence, a good feel interior décor, where consumers would want to take a second glance and enjoy the awe-inspiring ambience of the store.
Photos By : Leonas Garbačauskas