The SPLIT House project has been completed by Superkül Architects, a design studio based out of Toronto. Designed as a two storey home, this smartly designed property is located in Toronto, Canada.
The exteriors: The house was designed with grandness in mind, mainly because the owners had a lot of friends and family members who would be treated in the house. The house features a smart construction method, where the center receives a lot of light. The house also allows apt connection with the landscape around. For the material palette for the exteriors, the design studio has used ipe siding coupled with buff colored bricks, which brings a lot of warmth to the overall construction.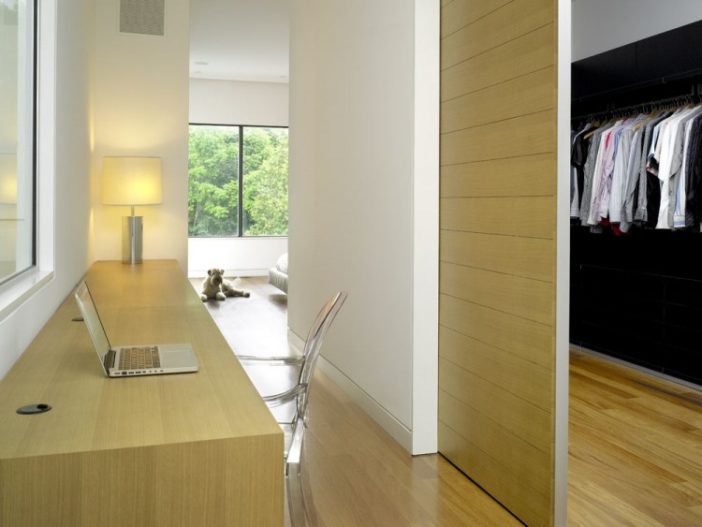 The interiors: Keeping the warmth of the exteriors in mind, the design studio has used brown wooden flooring for the interiors that easily connects with the ipe siding of the deck area. Most parts of the interiors are designed with wood as an accent that works perfectly with the white colored interior walls. Many parts of walls, cabinets and small areas are designed in the same color of wood for that matching appeal while artifacts and wall art have been used extensively for many rooms.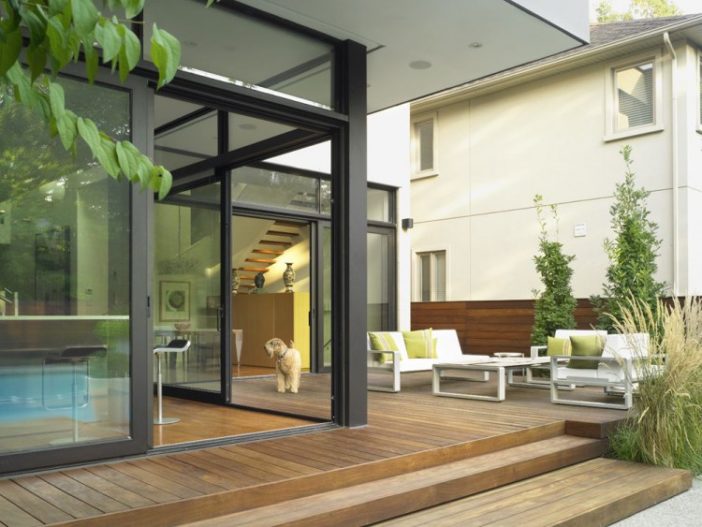 The furniture and lighting: Many of the fixtures of the house have been used for furniture detailing, and the rest of the furniture items are chosen in contemporary style in colors. The lighting ideas and choices are varied and unique for each of the rooms with a lot of designer hanging and pendant lights used throughout. For some of the rooms, including the bathrooms, regular small LED lights have been used on the ceiling for a unique effect. The designer lights in the main conversation rooms are worth a check.
Photos by: Shai Gil