Vancouver Island Regional Library in Nanaimo, Canada stands constructed by Low Hammond Rowe Architects amidst a naturally wooded site. Interestingly, this natural landscape, inspired the architects to connect the building to the naturally splendid surroundings, where sunlight resonates, whilst majestic fir trees filter it.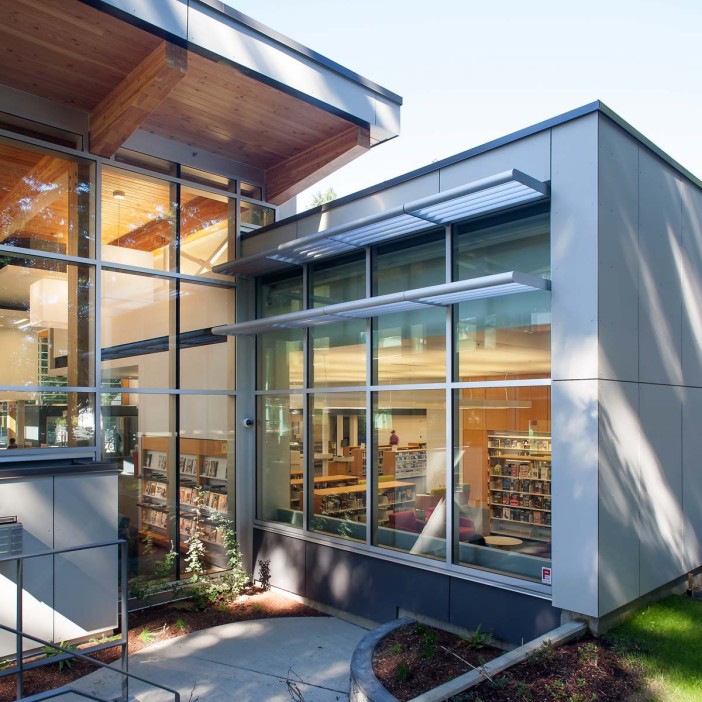 Consequently, substantial glue-lam beams and columns of Douglas fir, along with decking of solid fir placed in the interiors, exemplify the strength of this locally produced and highly valued resource. Interestingly, the street facing entrance leads to the absolute centre of the building, which boasts of marvellous spatial transitions articulated by natural light, the element responsible for illuminating the building.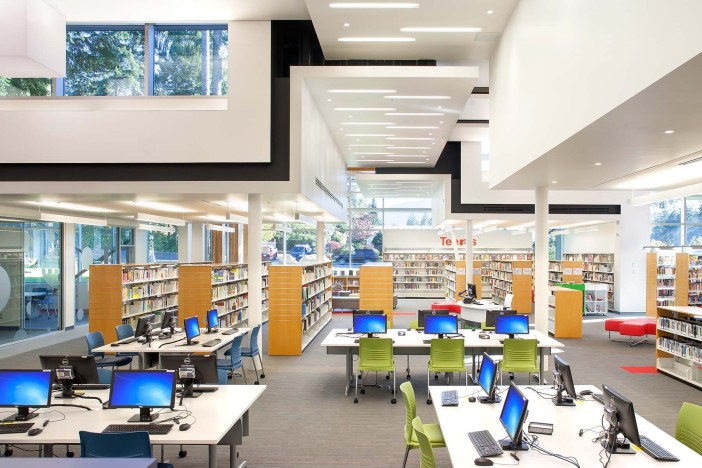 On the other hand, the clerestory windows also feature within the design, to promote visual connections to the majestic fir trees, which remain specially preserved by the undulating form of this building.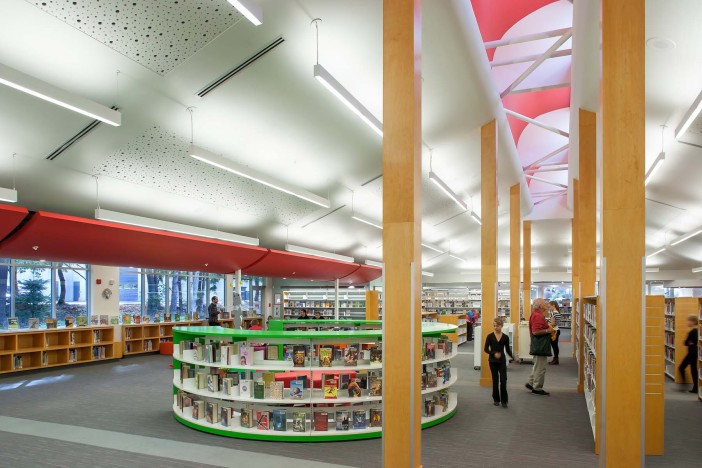 Moreover, state of the art technology, stands incorporated in the building envelope, building's mechanical systems, and windows and lighting, therefore further increasing the degree of sustainability. Subsequently, locally procured cedar siding, replaced the original cladding, whilst a new sprinkler system stands installed in the internal ducts.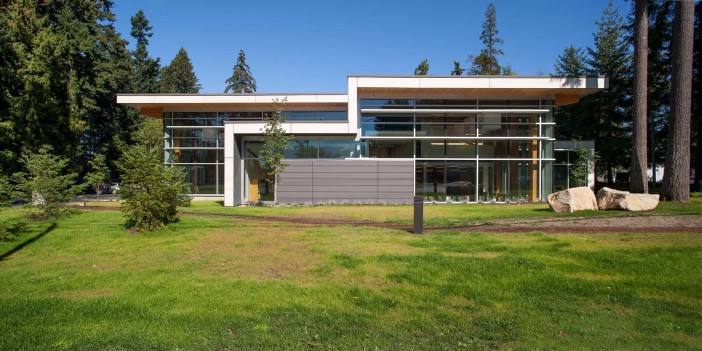 Quite amazingly, the architects through the incorporation of steel columns, and PSL beams, both of which increase seismic resistance, boosted the strength of the wooden structure. Furthermore, the inclusion of maple wood veneer adroitly complements the various Douglas fir structures.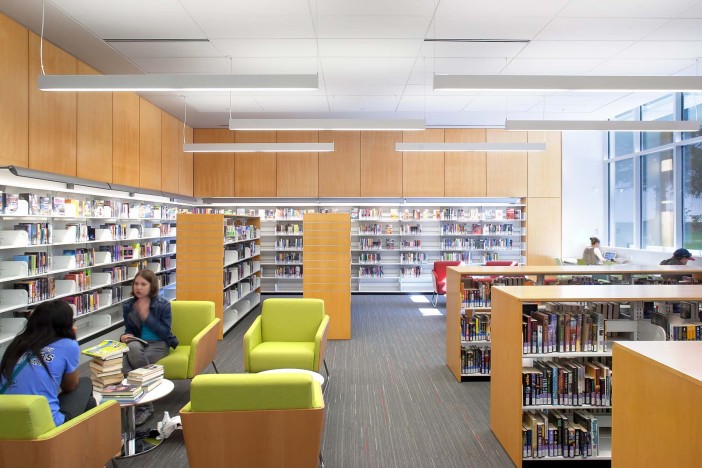 Also featuring internally, are the newly installed plumbing fixtures, which promote energy efficiency along with energy efficient lighting. The degree of sustainability further increases through a retention pond, which is housed at the site's lowest point to capture and slowly release rain water into the ground.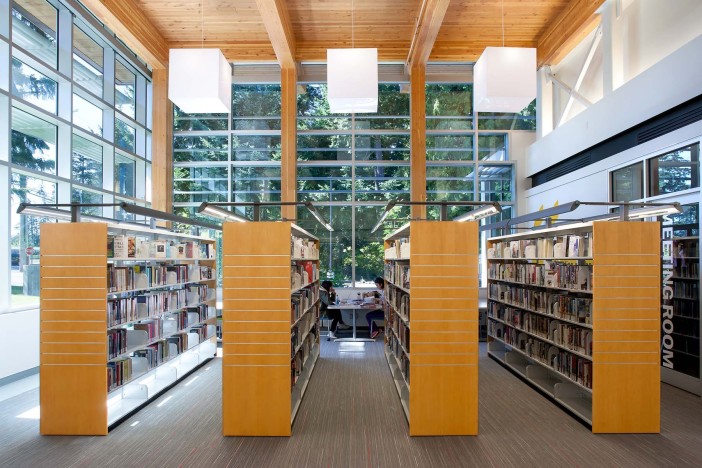 Overall, energy consumption remains reduced through an air to water heat pump, which boasts of dual capacity cooling and heating, by employing four pipe water systems, which dramatically reduce energy consumption.
In terms of overall architectural design, the architects prioritized sustainability, establishing, and maintaining a strong bond with the surrounding natural landscape and sunlight. Each functionality incorporated at this site aims to reduce energy consumption.
Photos By : Sama Jim Canzian